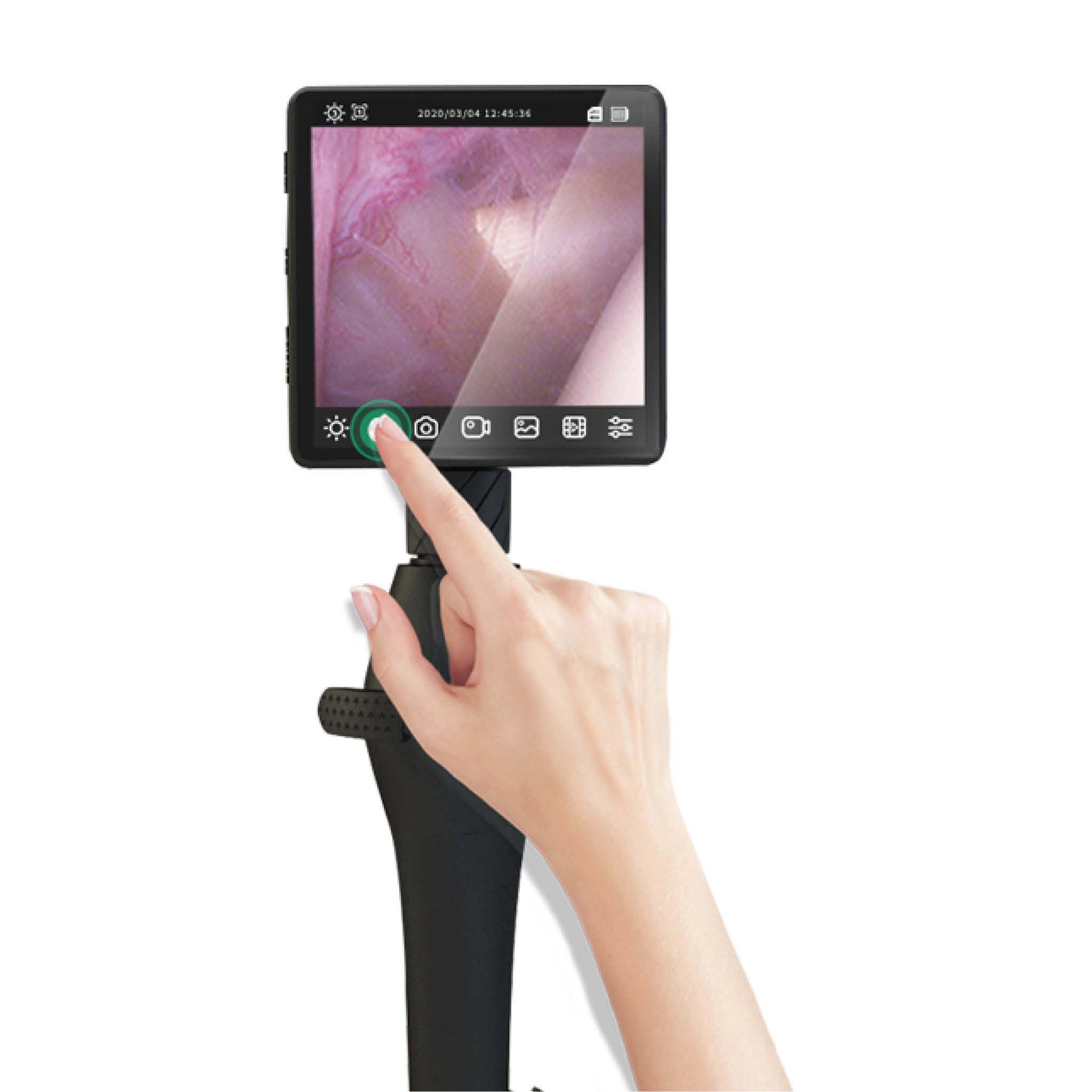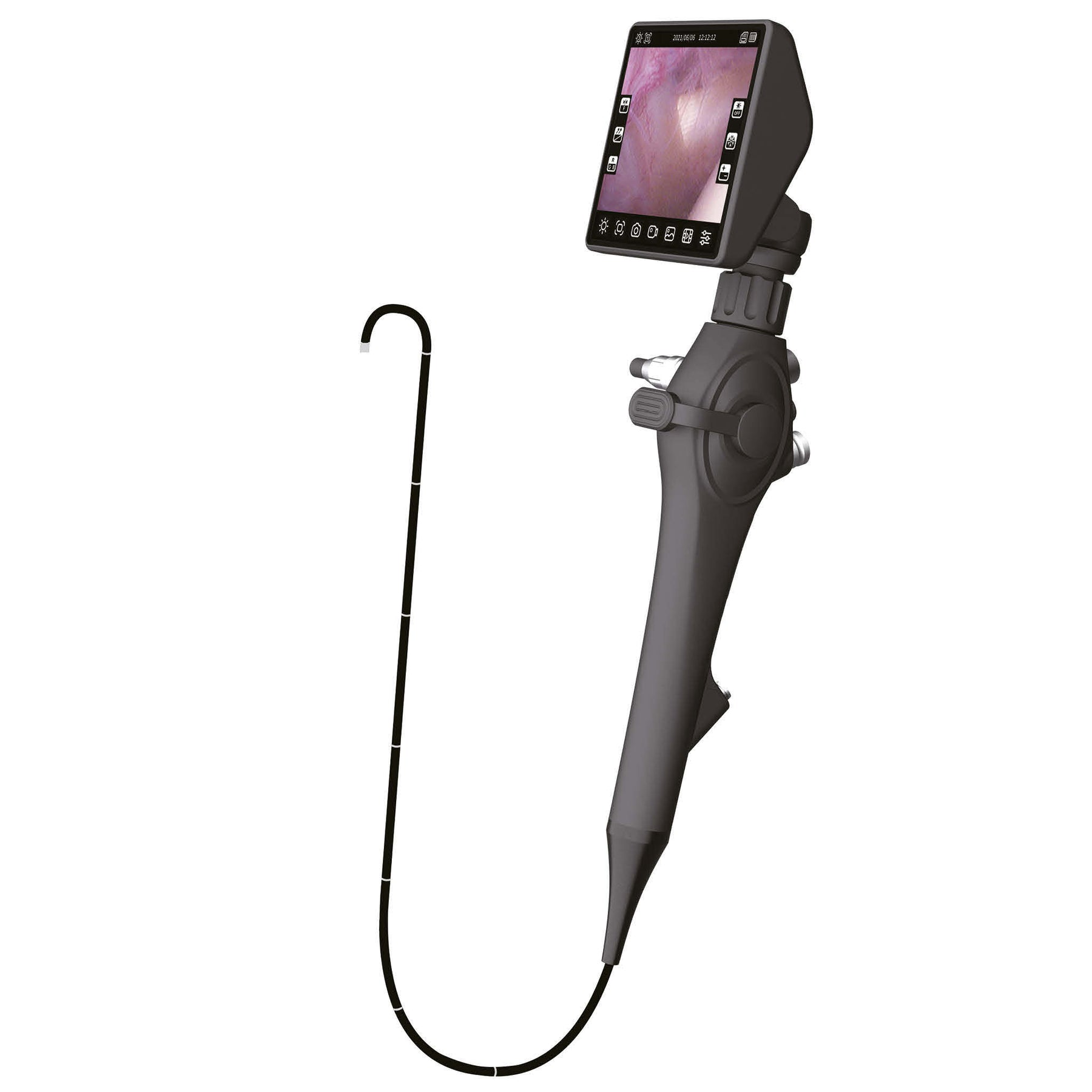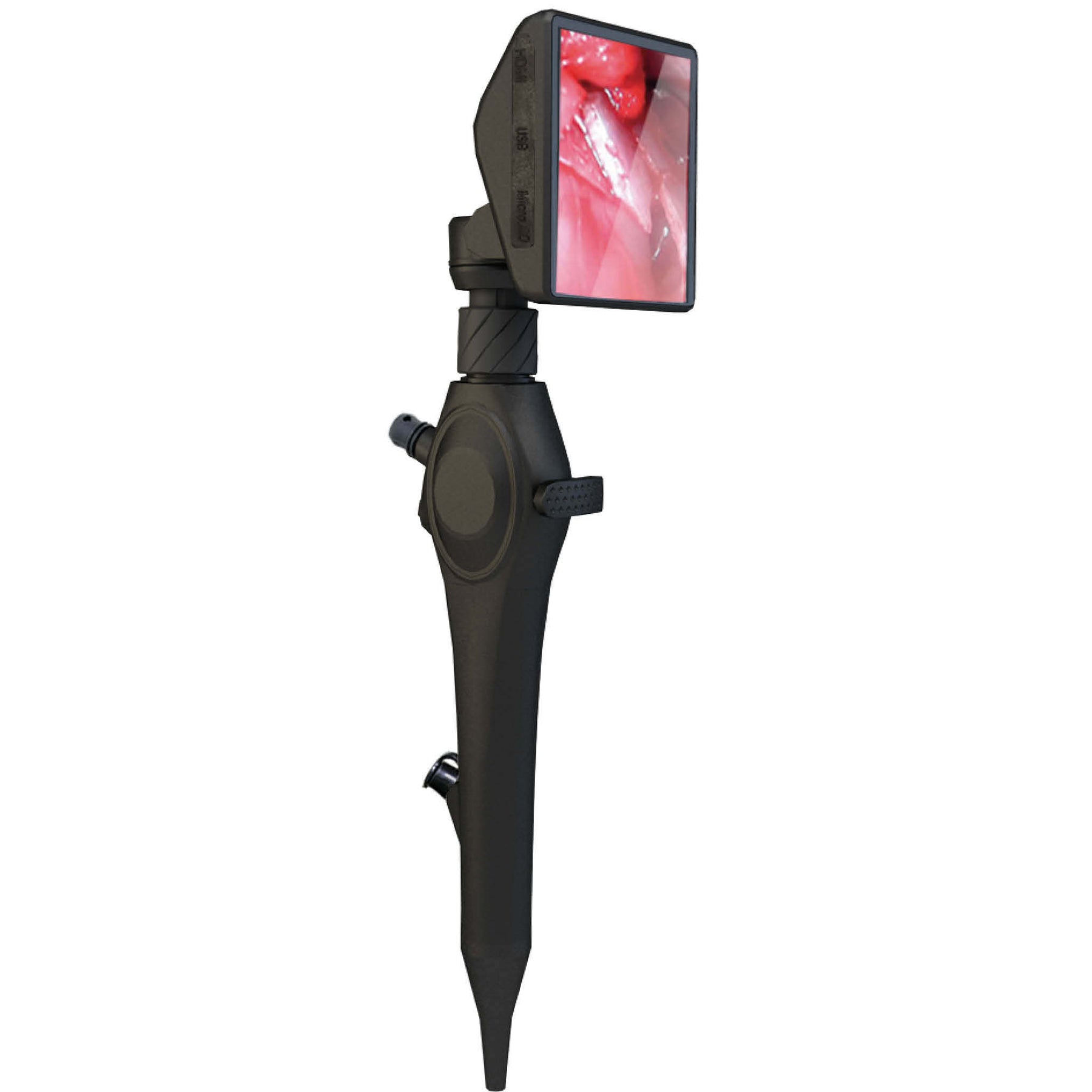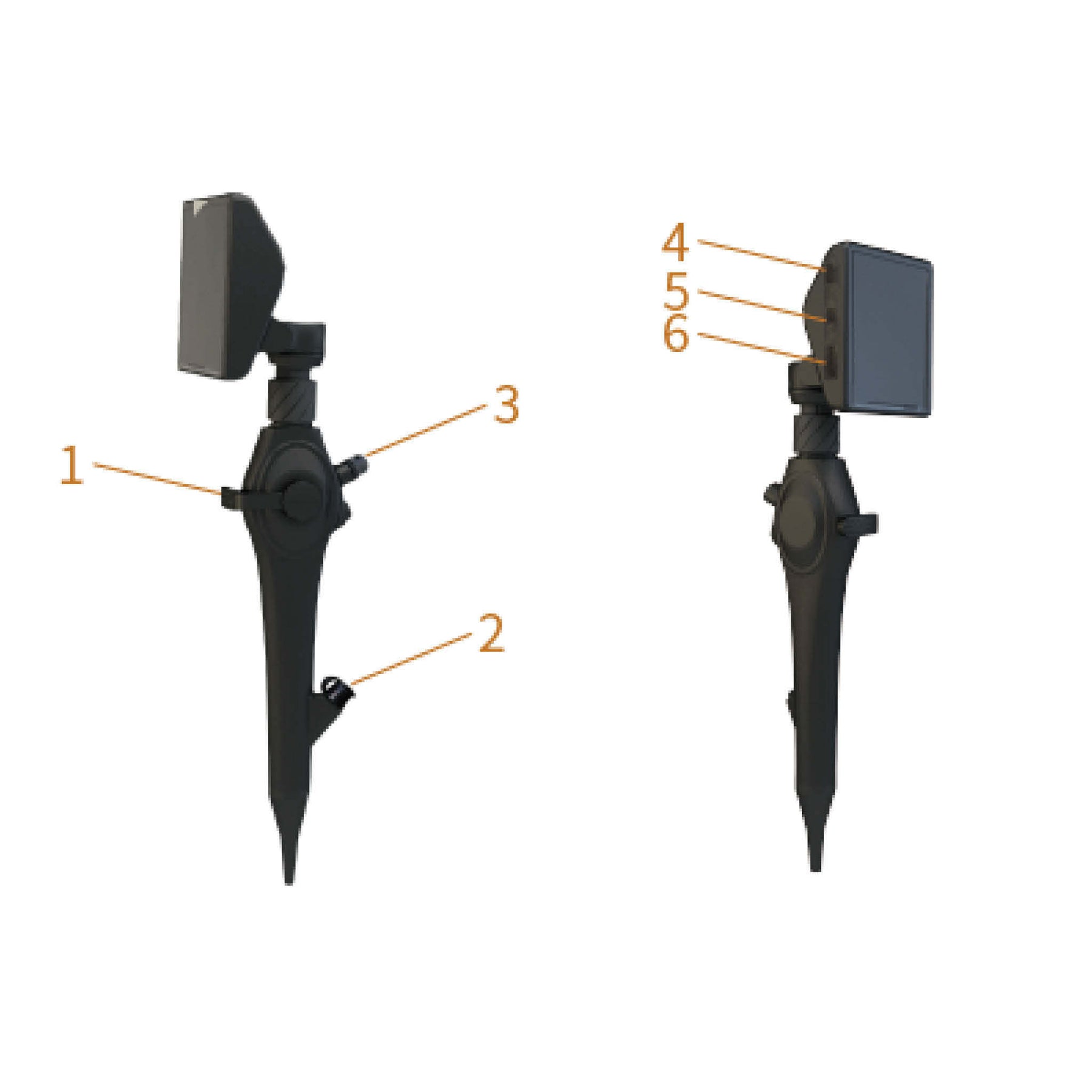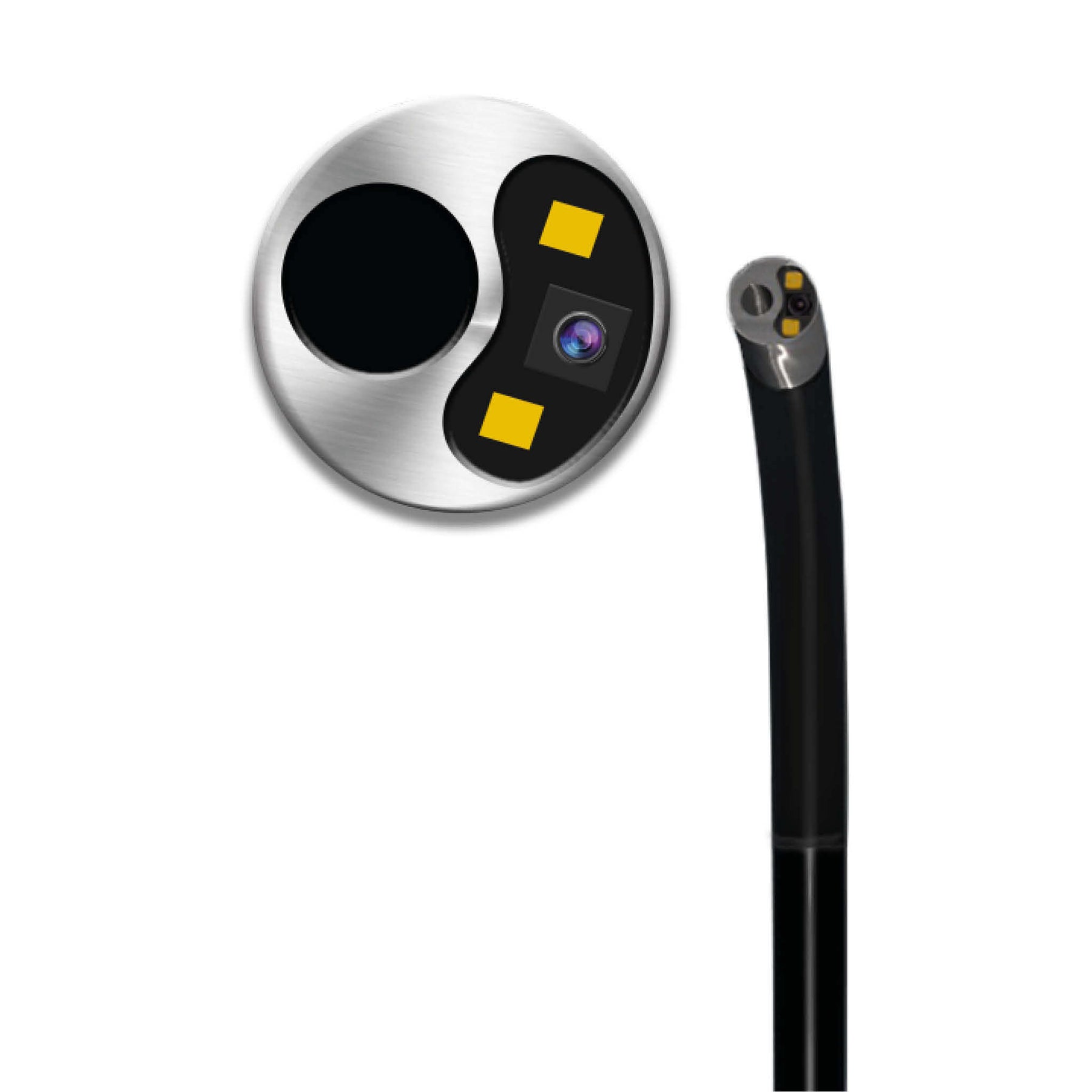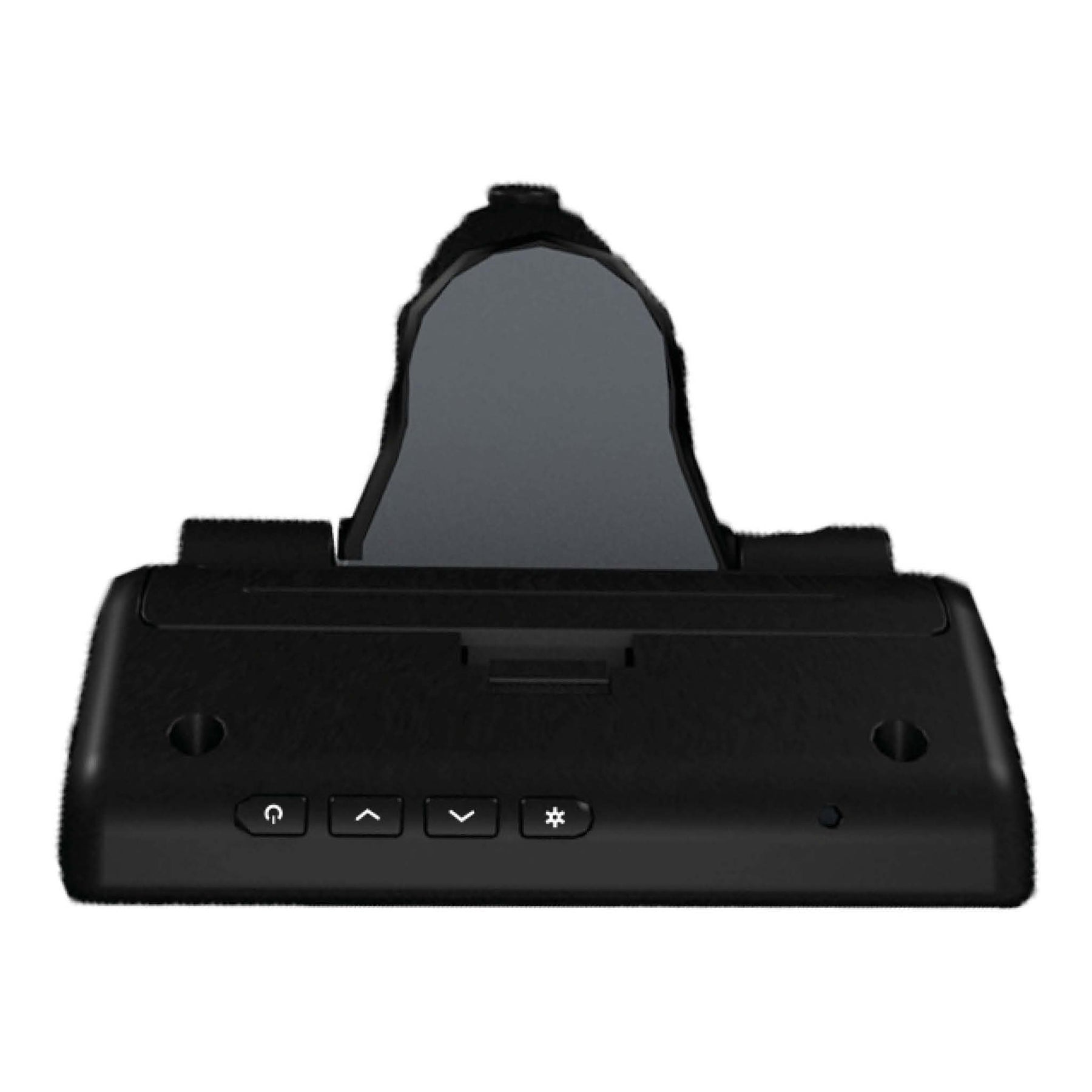 Yateks V Series Endoscope
The Yateks V Series is a fully featured, portable endoscope that produces high-quality video and still images, designed specifically for vets. This all-in-one system incorporates its own light source, easy-to-use image-enhancement functions, a high-resolution display screen, a working channel and forceps and a range of optional diameter probes, making it suitable for all patient sizes.

Two bright, low-temperature LED light sources, together with the multi-level light adjustment feature, help the observation of abnormalities within the animal body.

By performing your endoscopy in-house, increase your practice's range of services, manage your patients more efficiently, reduce referrals, improve practice workflows by incorporating into routine procedures and ensure less stress and discomfort for patients.
FEATURES

DOWNLOADS

CLINICAL IMAGES
180 degree two-way bending insertion tube
Experience high-definition, fully digital video transmission with Yatek's V Series Veterinary Endoscope. For more accurate diagnosis, a two-way bending insertion tube allows for an unobstructed 180 degree view.
Multifunctional operation channel with negative pressure suction
Peritonitis, hypoproteinemia, liver parenchymal disorders and some lung diseases can lead to aspiration of effusion in young and elderly pets. Due to a negative pressure suction channel, the V Series endoscope can absorb effusion.
The negative suction feature also allows for the removal of foreign objects out of the animal's body. Previously foreign objects, such as plastic bags or balls, could only be taken out through surgical procedures. Thanks to the flexible control of the V Series, this can now be done quickly and efficiently without causing additional trauma.
One key extinction
The V Series allows you to enhance the visibility of your acquired image with just one click. It lets you adjust the exposure degree and time, counterbalancing the effects of the high-brightness LED light source in the intestinal or respiratory tract.
One key white balance
Affected by the color temperature of the light source, color deviation may occur in the picture. In those cases, the one key white balance feature automatically detects and adjust the color temperature.
RGB adjustment
Based on the one key white balance feature, the V Series offers further editing of images with the RGB adjustment tool. It allows the user to manually adjust the picture color to solve color deviation issues.
Steering screen
The V Series is equipped with a steering screen, presenting the picture in the best possible angle for any surgical condition. It allows for horizontal 180 degree rotation, vertical 120 degree rotation as well as bi-directional rotation of the display screen.
IPS Touch screen
The 4 inch IPS touch screen offers you a 1:1 full field display and rich colors.
One Key Extinction
One Key RGB Adjustment
One Key White Balance