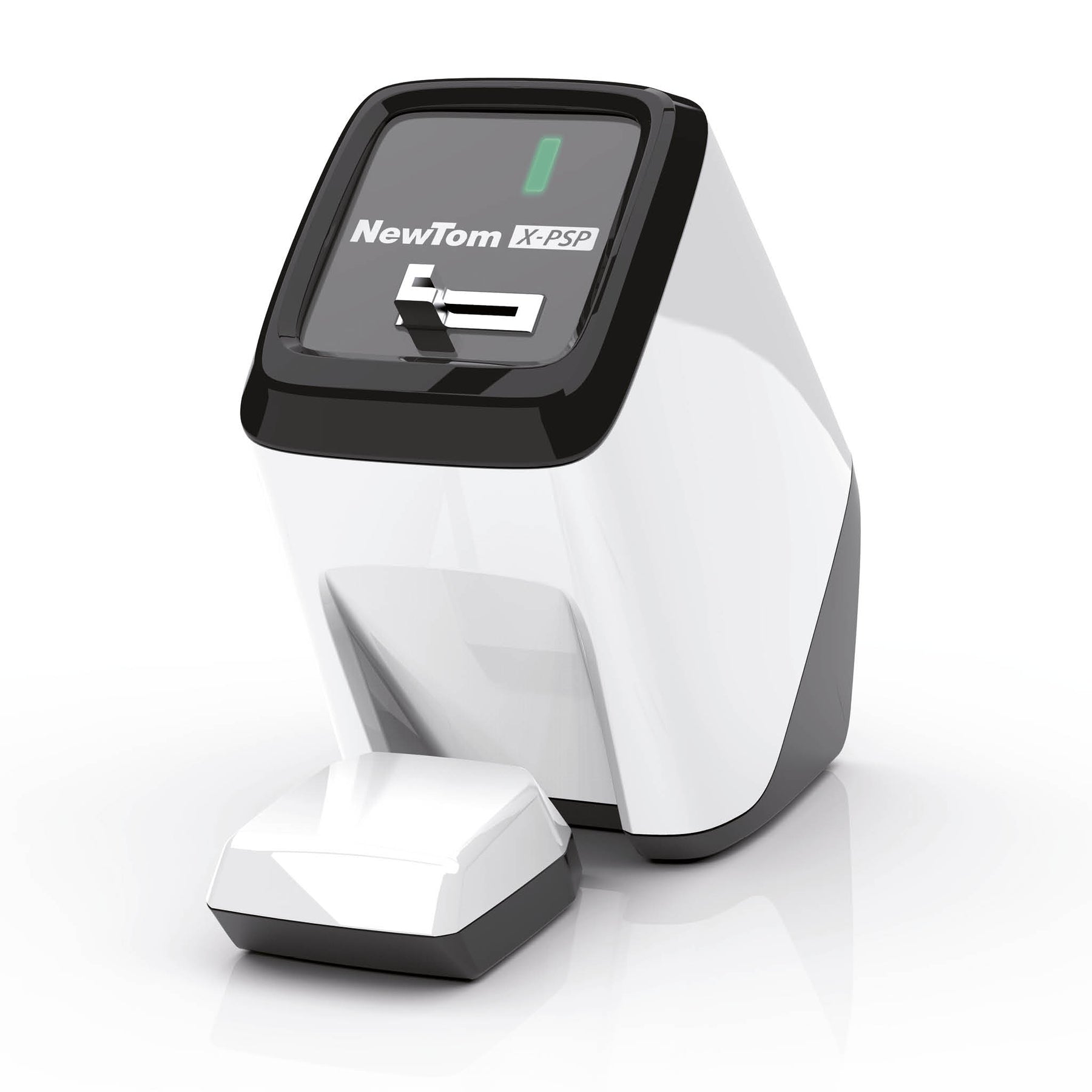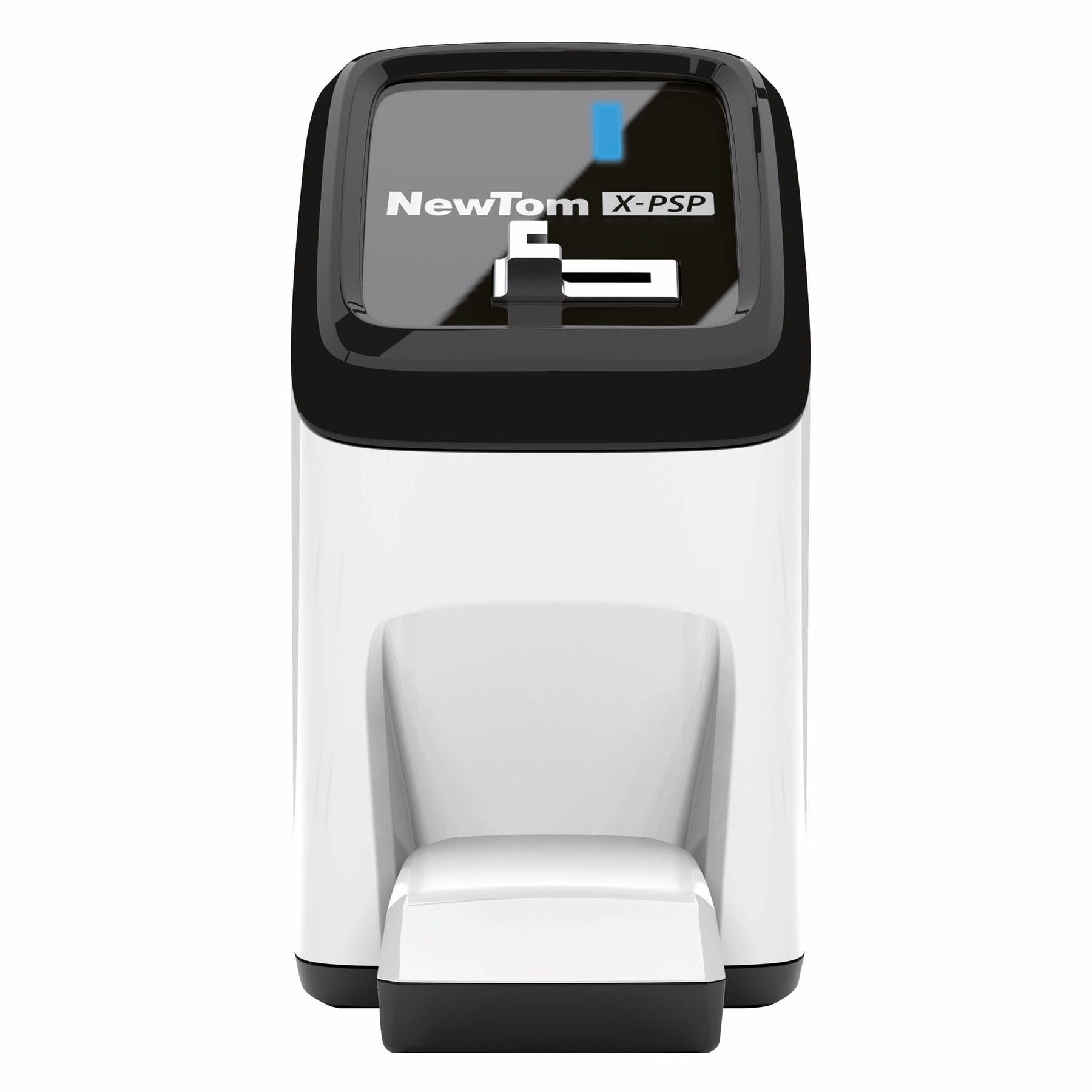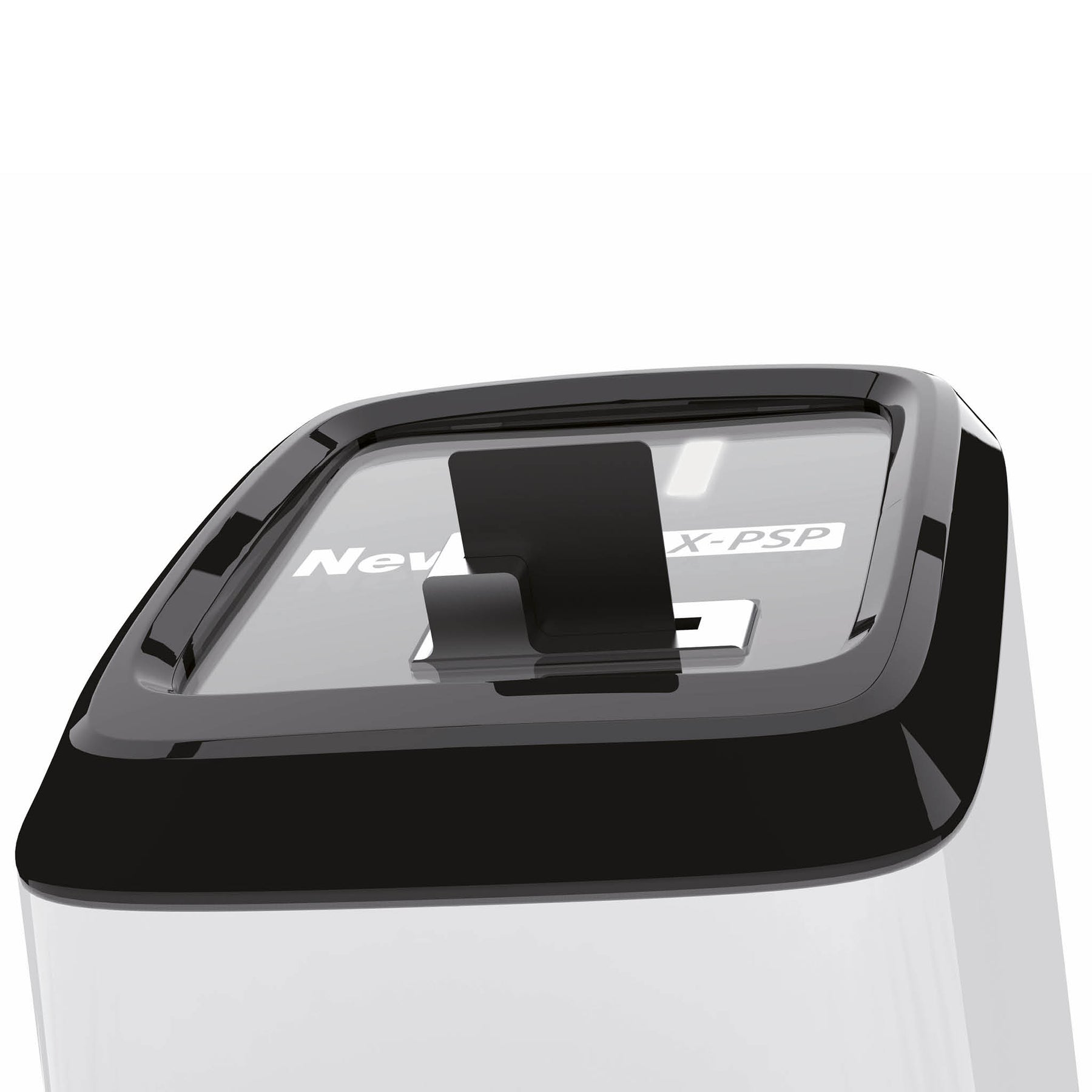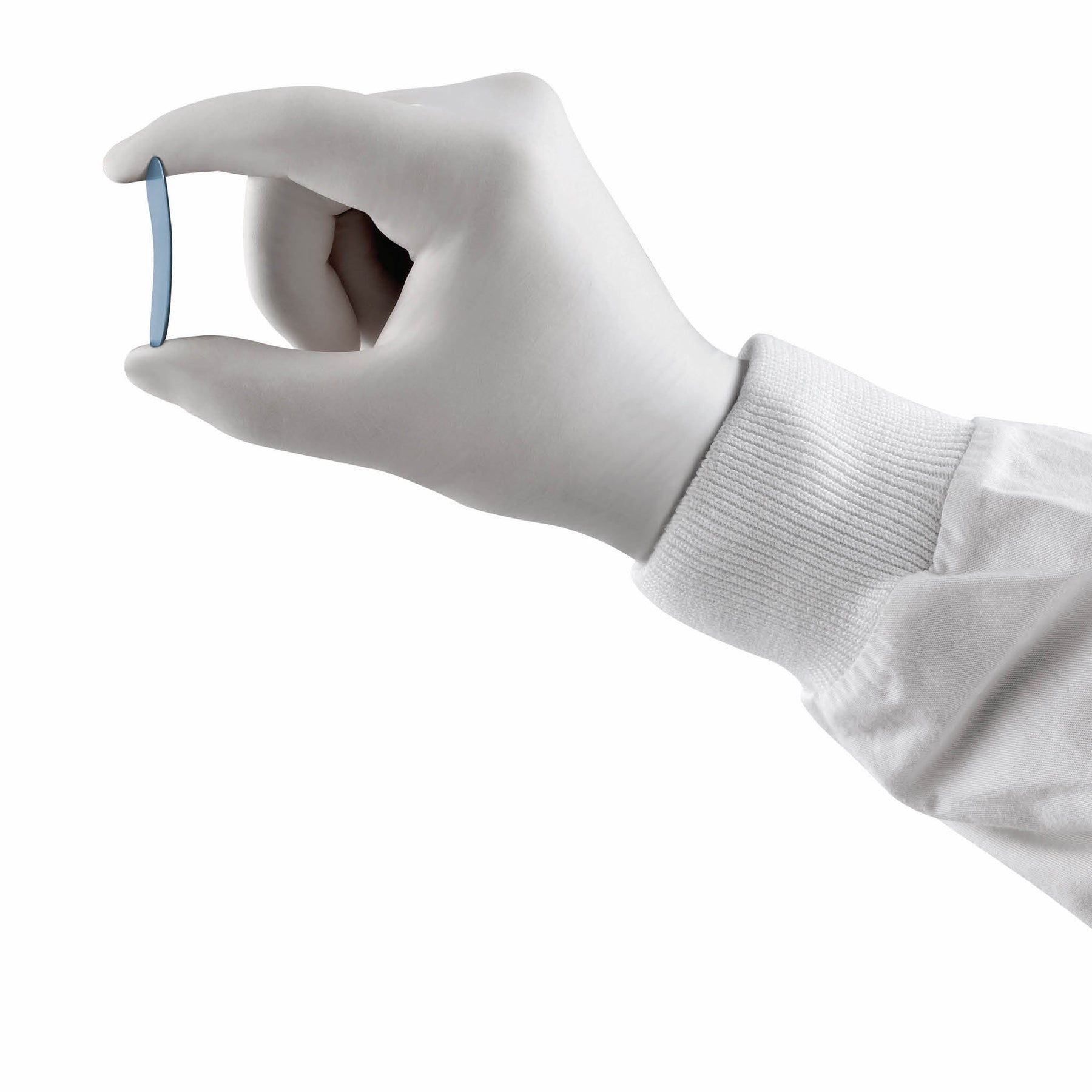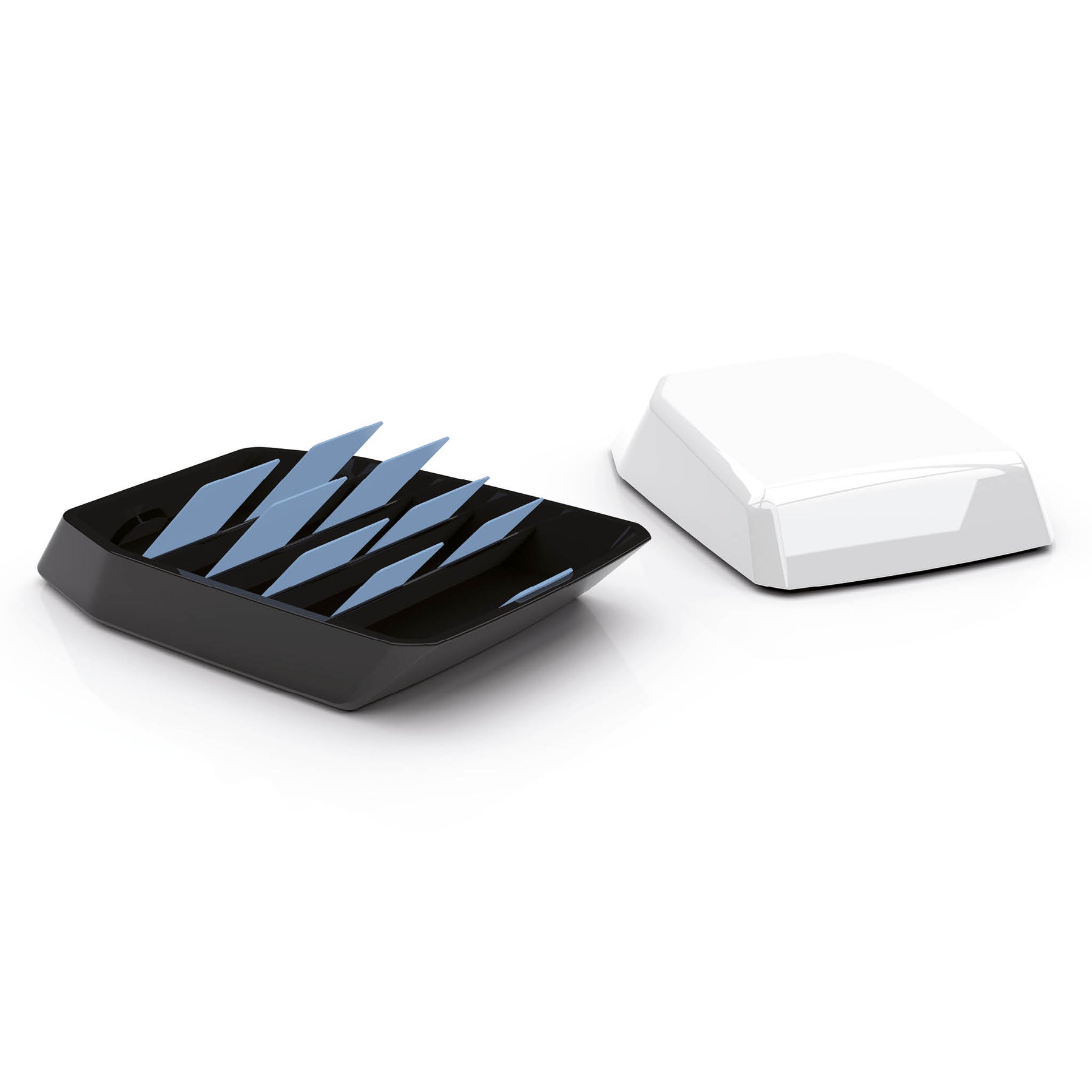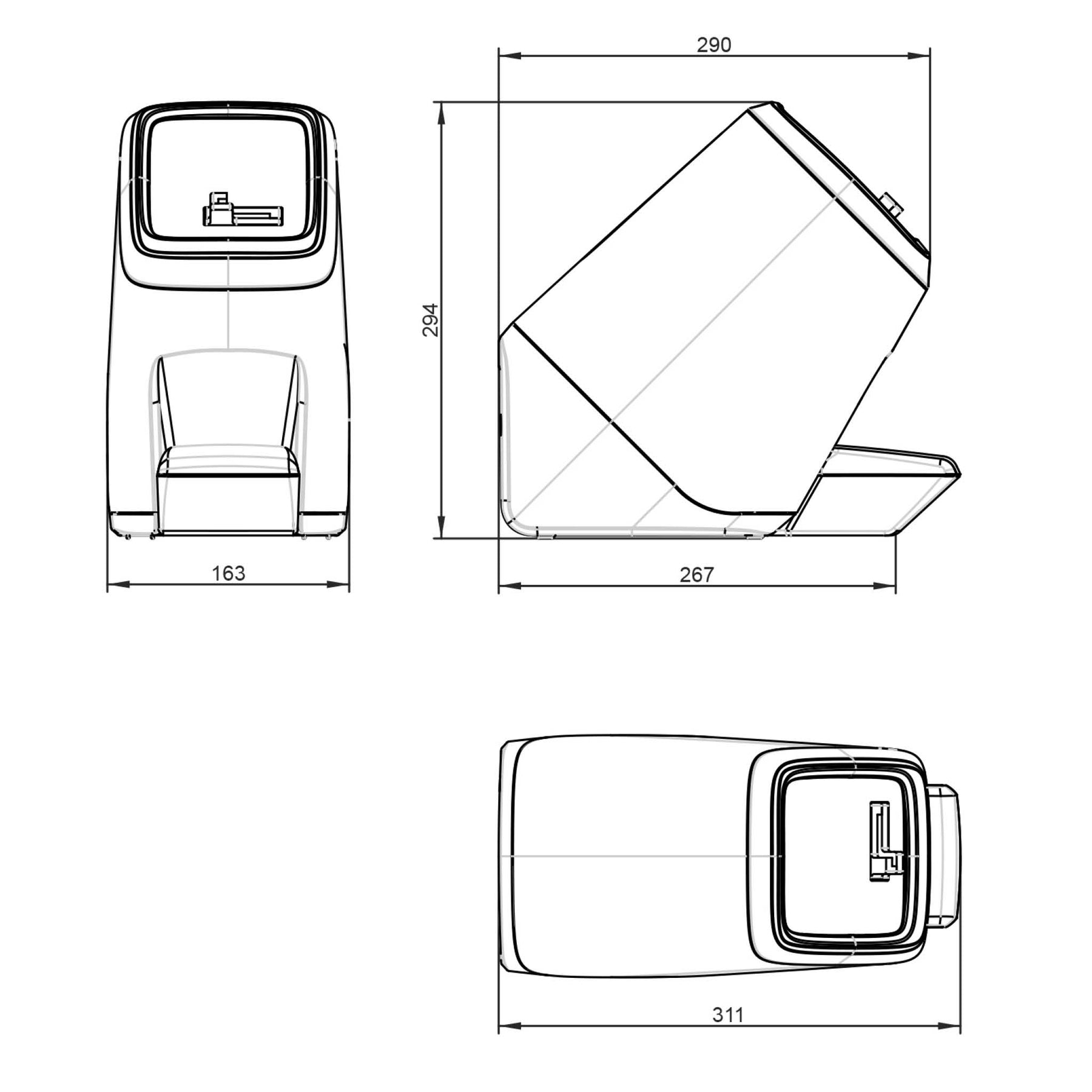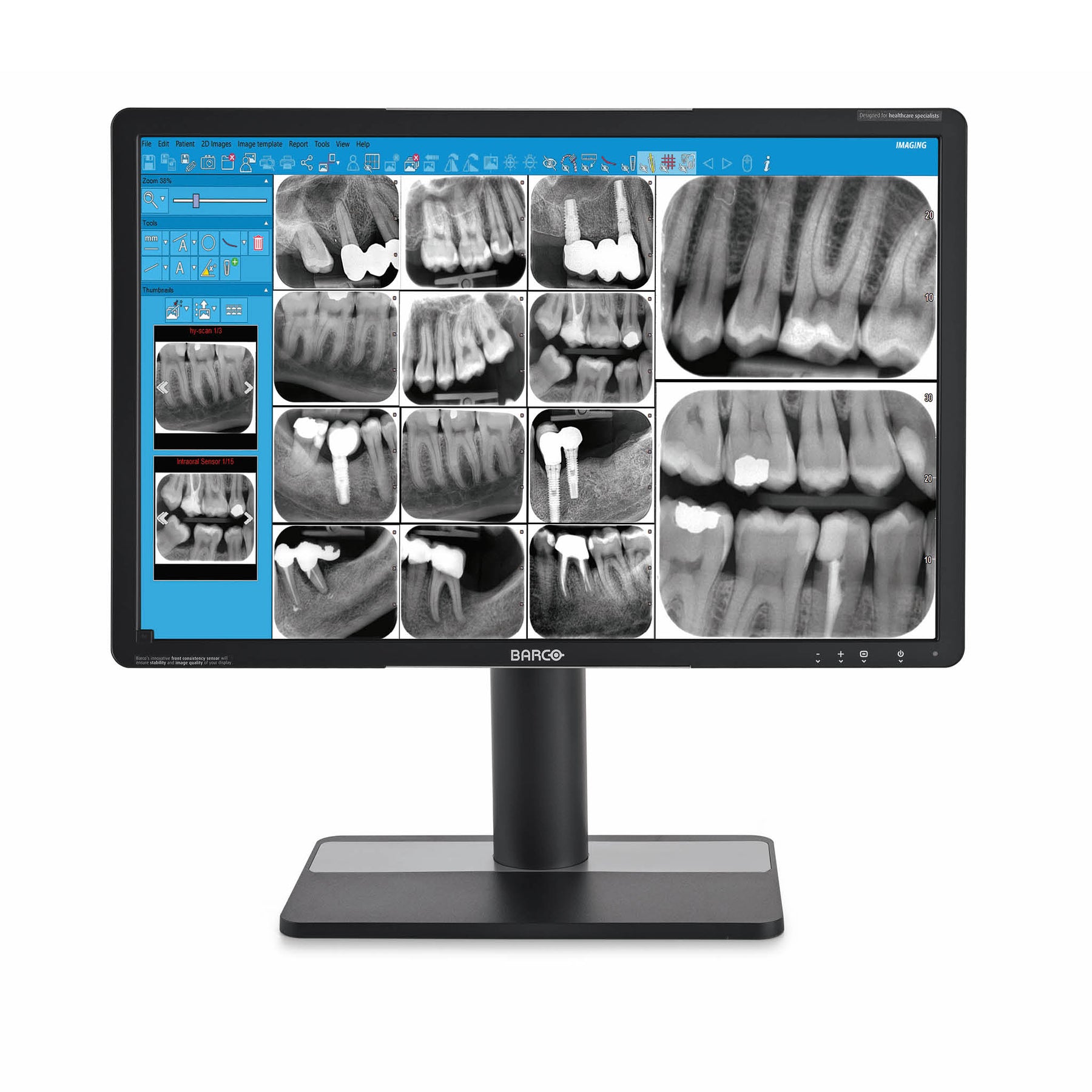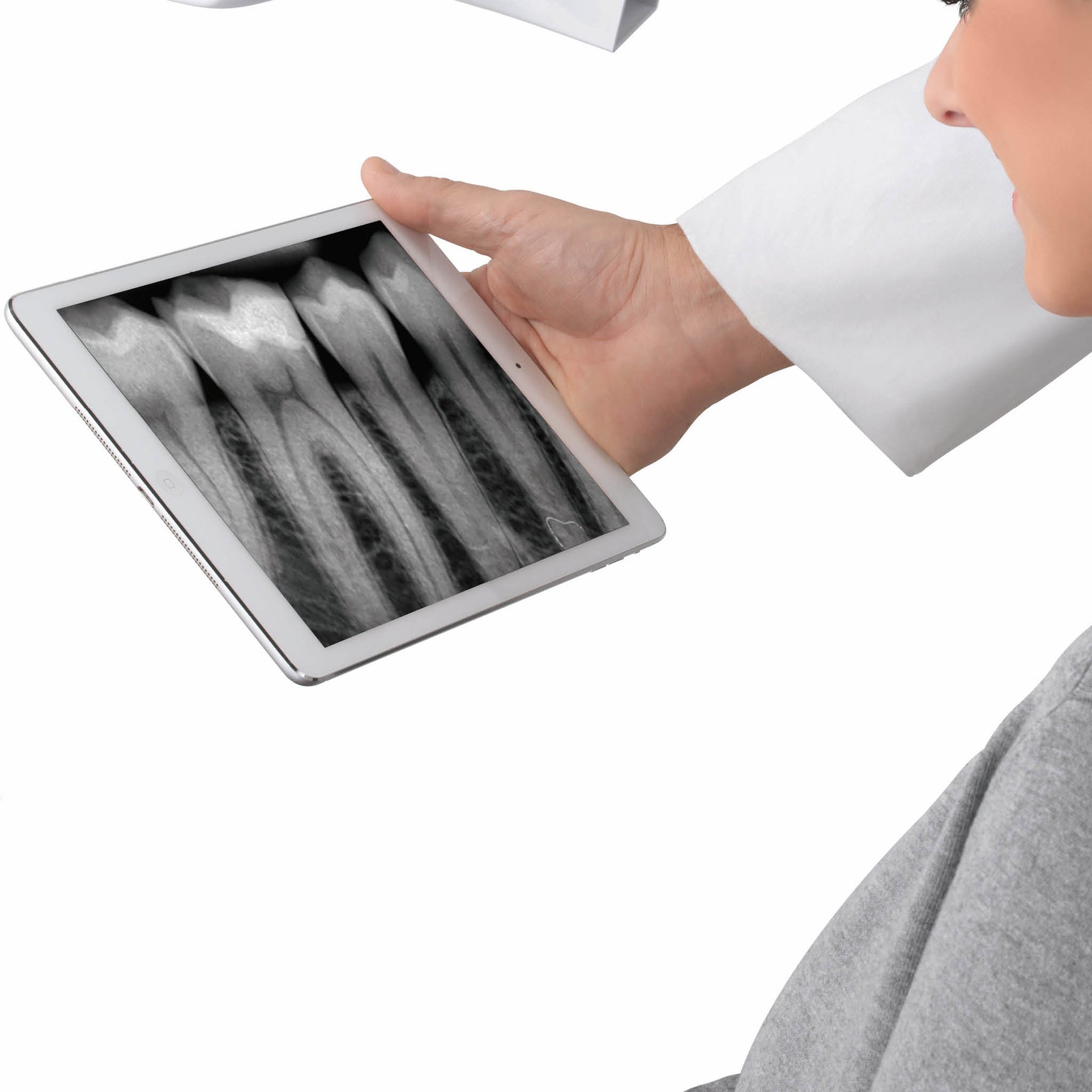 NewTom X-PSP Scanner
NewTom X-PSP is a Computed Radiography (CR) system that combines advanced digital diagnostic technology with the advantages of traditional film plates.

Stylish and compact, the system is fast and simple to use. In just a few seconds, the X-PSP reader can import and digitalise images from phosphorous film plates in rapid sequence, allowing their immediate display on PC or, via the app, on an iPad. Images are in high resolution, a must for reliable diagnosis.

NewTom X-PSP, the simplicity of film and a design that optimises ergonomics, combine with the quality and speed of digital.
FEATURES

SPECIFICATIONS

DOWNLOADS

CLINICAL IMAGES
High-definition convenience
Thin and ergonomic, but with the advantages of digital sensors, phosphorous film plates are simple to position and comfortable for patients. AUTO-READ technology allows automatic recognition of plate size; this means plates can be inserted without having to act manually on the reader to adjust slot width. Moreover, adaptive Multi-User Technology also simplifies the acquisition phase when the surgery performs X-rays on different patients in the same time frame in Multi-User mode.
Hi-resolution technology (17 lp/mm) provides accurate high definition images with outstanding contrast, ensuring reliable diagnosis.
Cutting-edge versatility and quality
The X-PSP system is the ideal tool for all clinical dental applications: endodontics, prostheses and implant surgery, periodontics and caries diagnosis. Its reliably provides the best high definition images with a resolution of 34 pixel/mm. Once the plate of the selected size is positioned in the oral cavity, the X-rays are taken and, where applicable, the network-linked reader is reserved. Inserting the plates in the reader one at a time, the high definition images are acquired and then transferred to the local PC and/or sent to the client where images can immediately be consulted, shared and saved.
NewTom Adaptive Multivision
Innovative NewTom ApT (Adaptive Picture Treatment) filters have been developed to allow ever-more effective, accurately targeted diagnosis. Thanks to proprietary algorithms optimised for phosphor film plates, this function provides, with each acquisition, a set of images (up to 5) that has been specifically improved to highlight anatomical details with different levels of sharpness. With NNT software, X-PSP lets the dentist adopt more advanced, versatile image processing filters in Adaptive MultiVision mode.
Ergonomic and versatile
Designed to take up as little surgery space as possible, the X-PSP reader can be installed in the position that best suits the personnel. The removable drawer has been designed to maximise reader compactness and allows for easy plate insertion at all times, even when it is installed at a 45° angle. The X-PSP can also be wall-mounted with a bracket.
Phosphor plates ensure the same flexibility of use and comfort as dental film. They also have the advantage of being reusable and ensuring excellent, long-lasting diagnostic quality. Compared to traditional film, the X-PSP system offers the advantage of fast image display directly in digital format, zero processing costs and greater workflow efficiency.
Four different sizes and adaptive filters for multi-level display ensure versatility and a broad diagnostics scope.
Connectivity
The software dialogues with management systems, streamlines data sharing directly in DICOM and optimises Multi-User workflows.
Download a pdf of NewTom X-PSP Scanner Technical Specifications