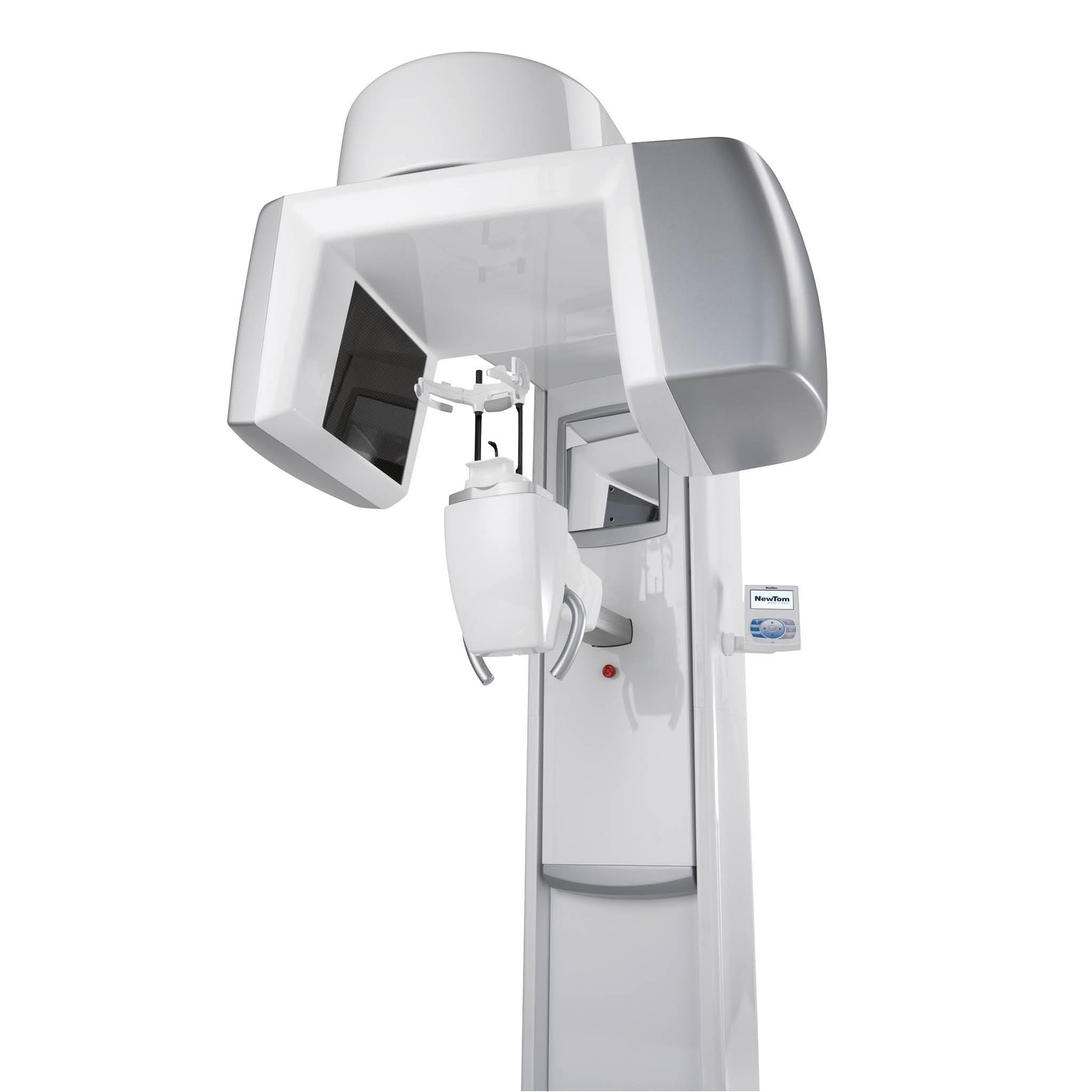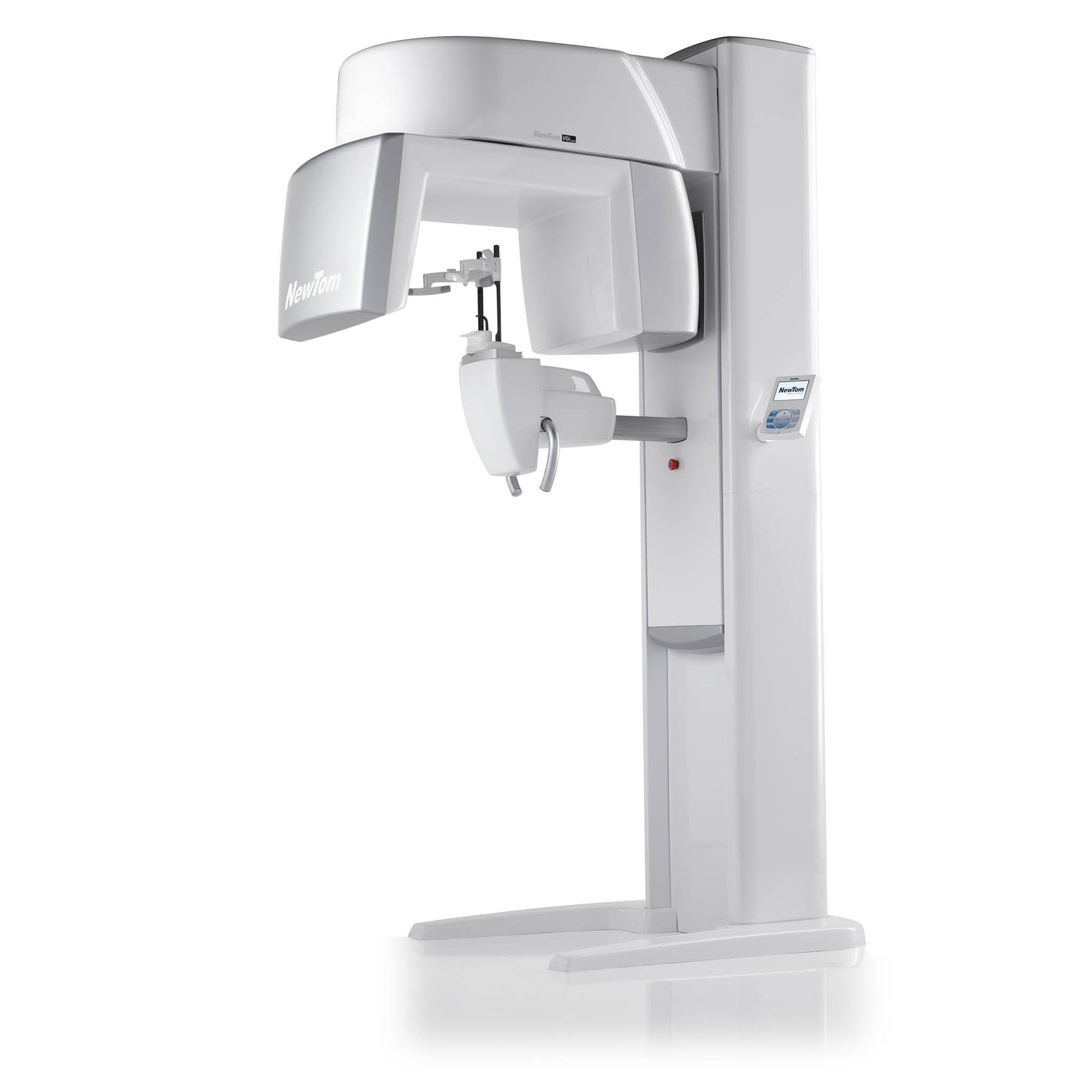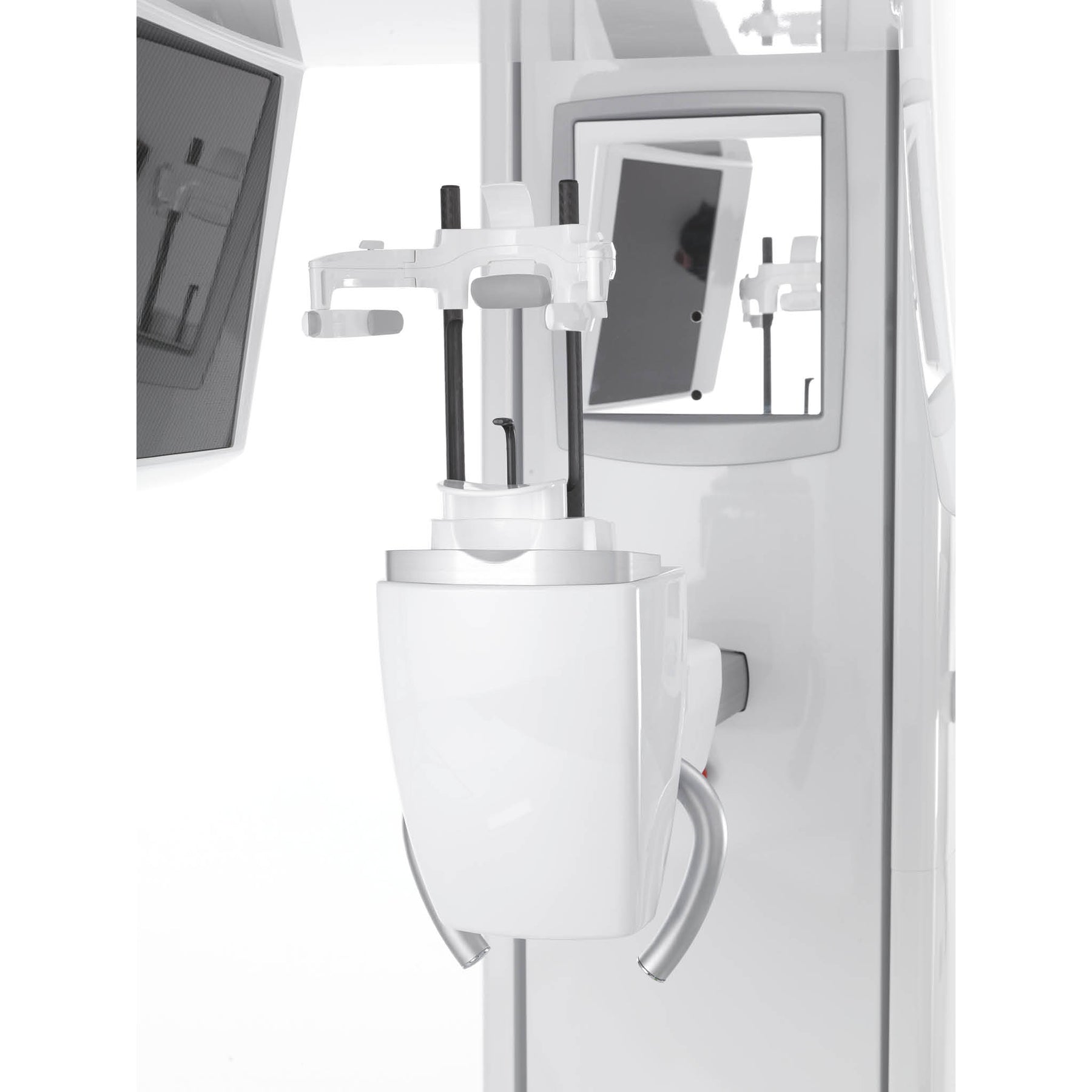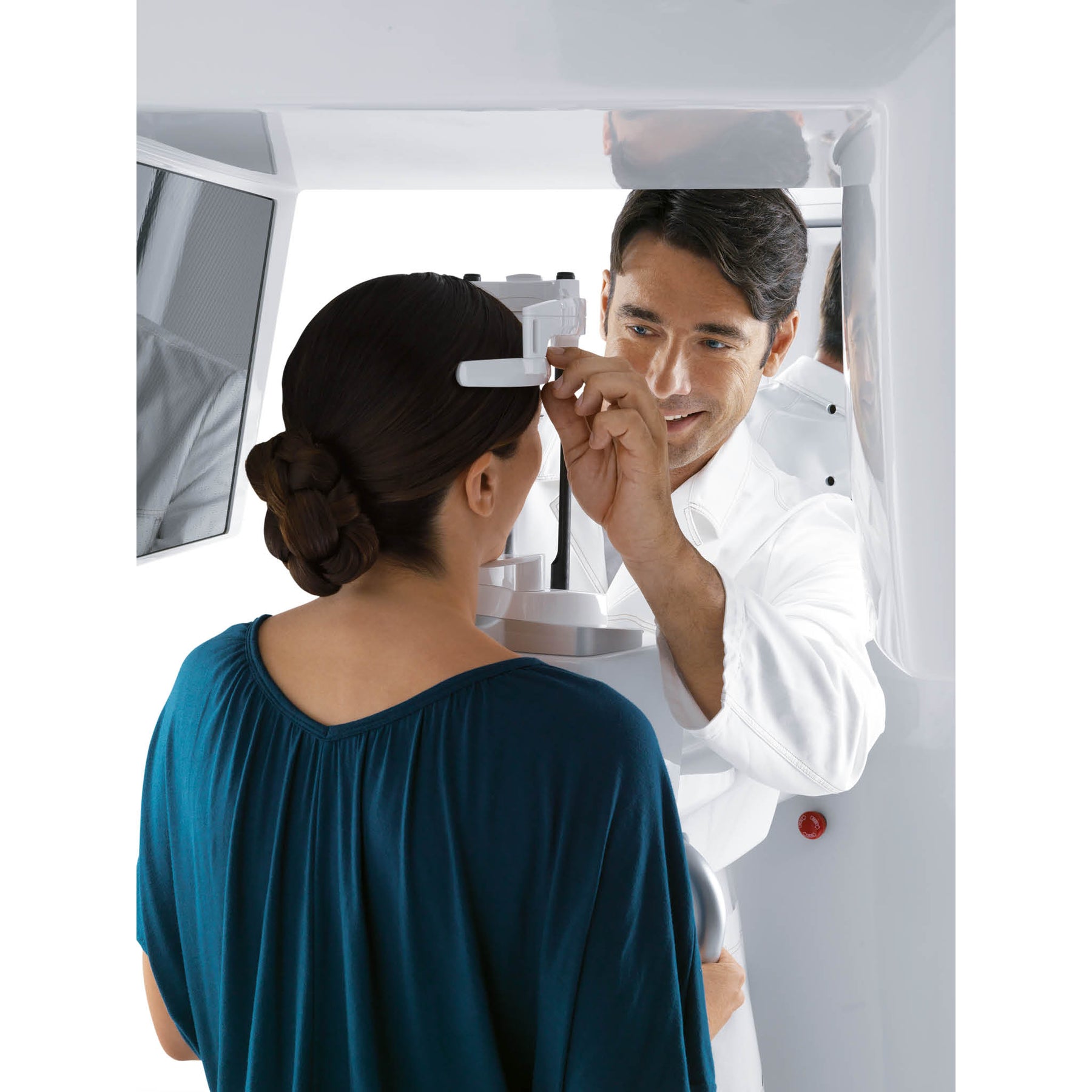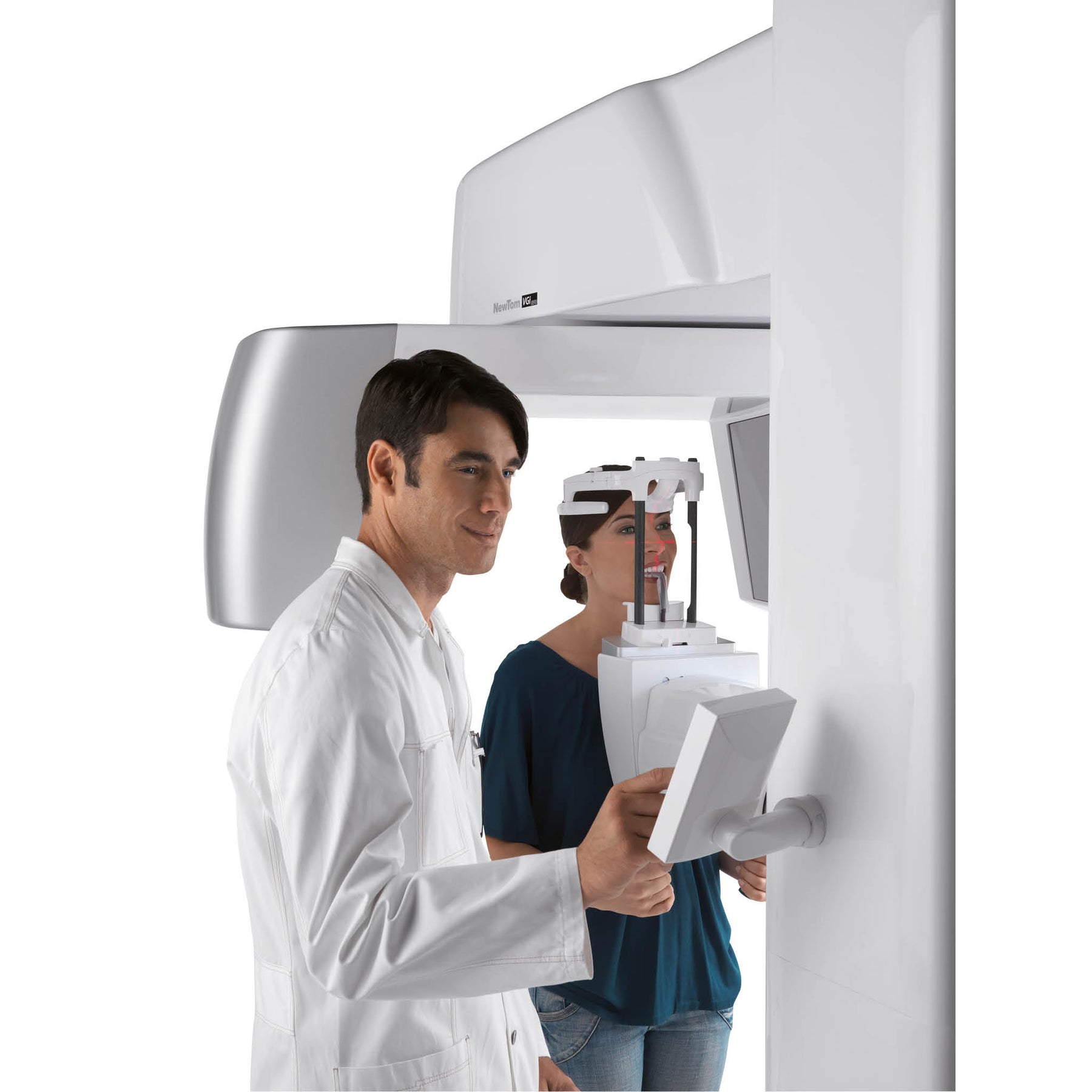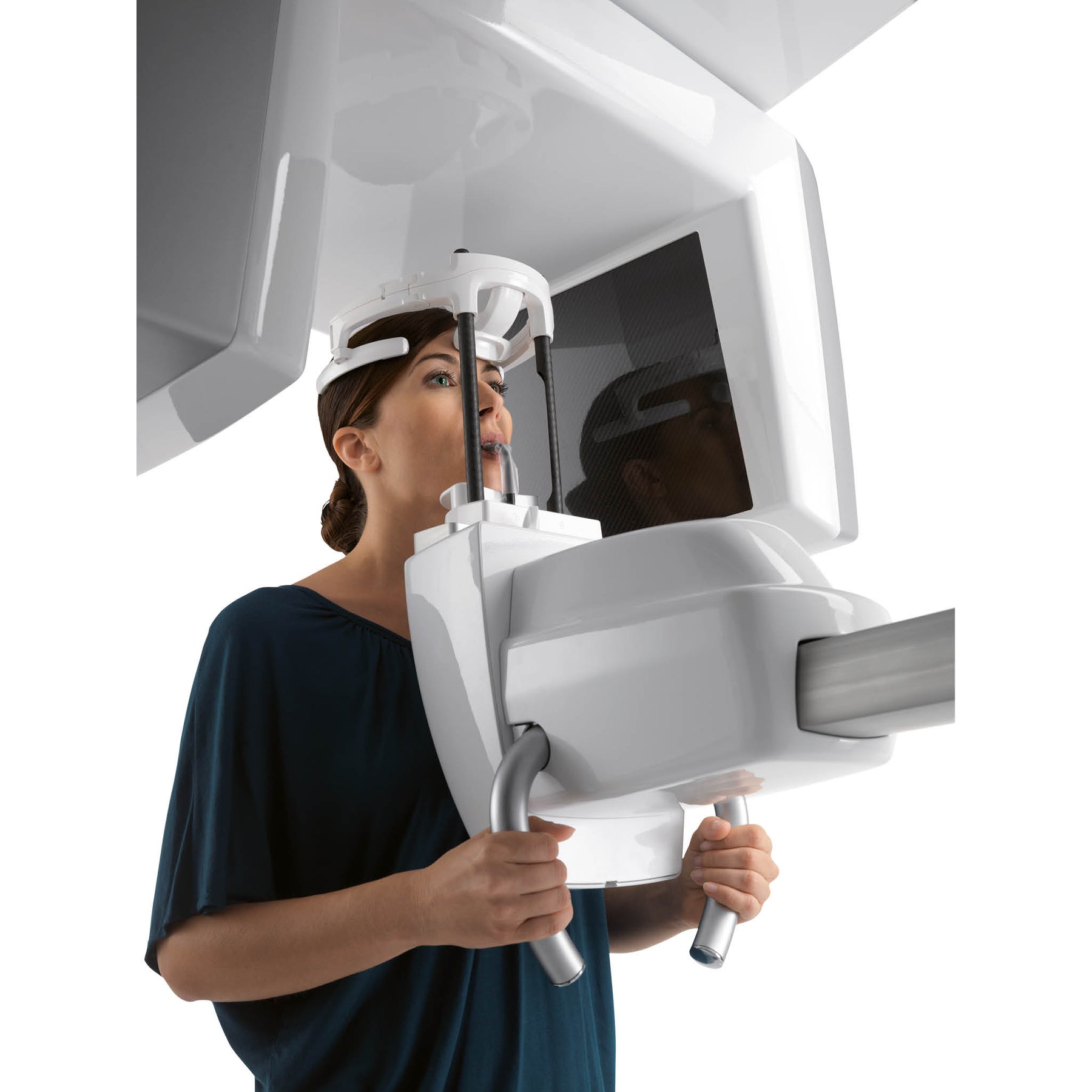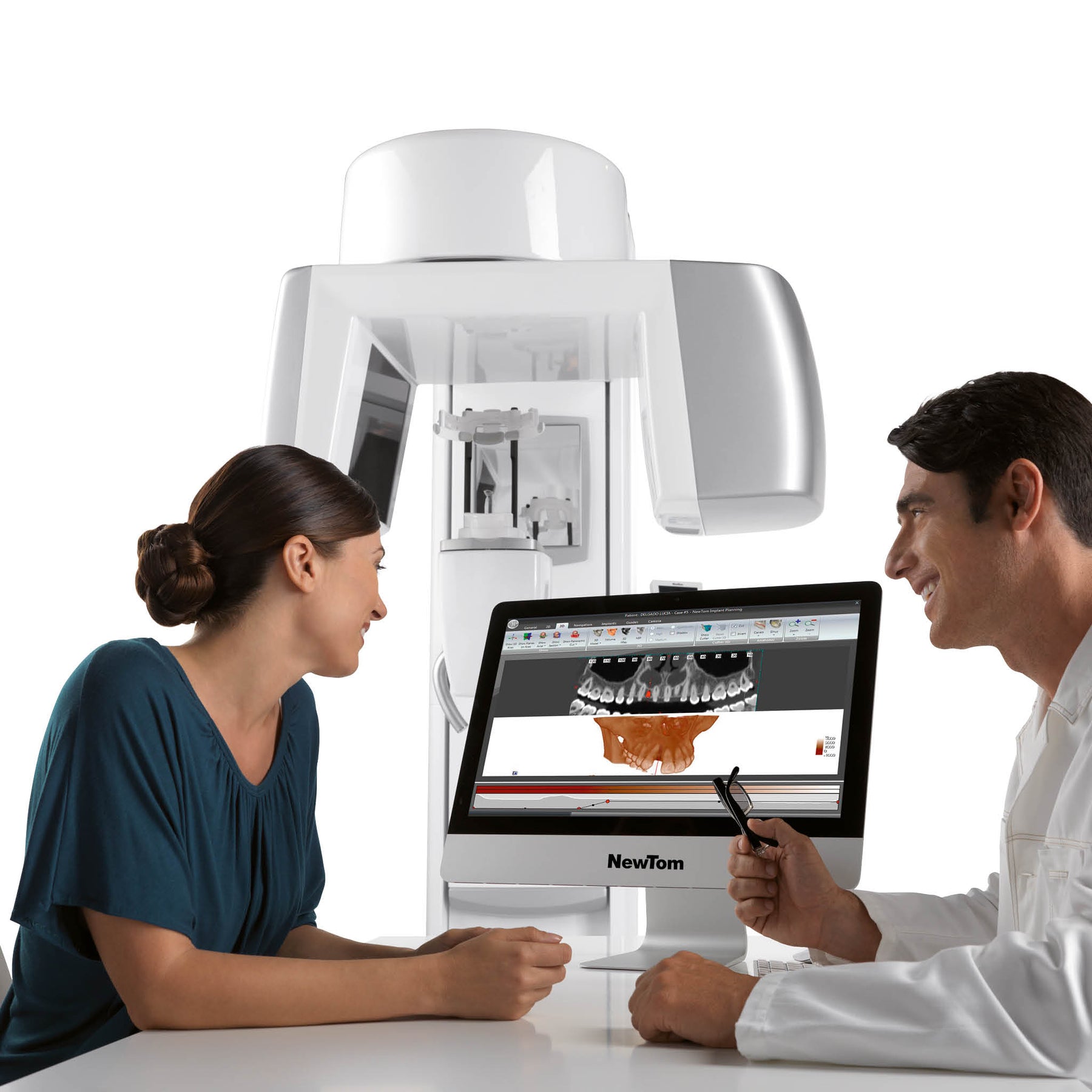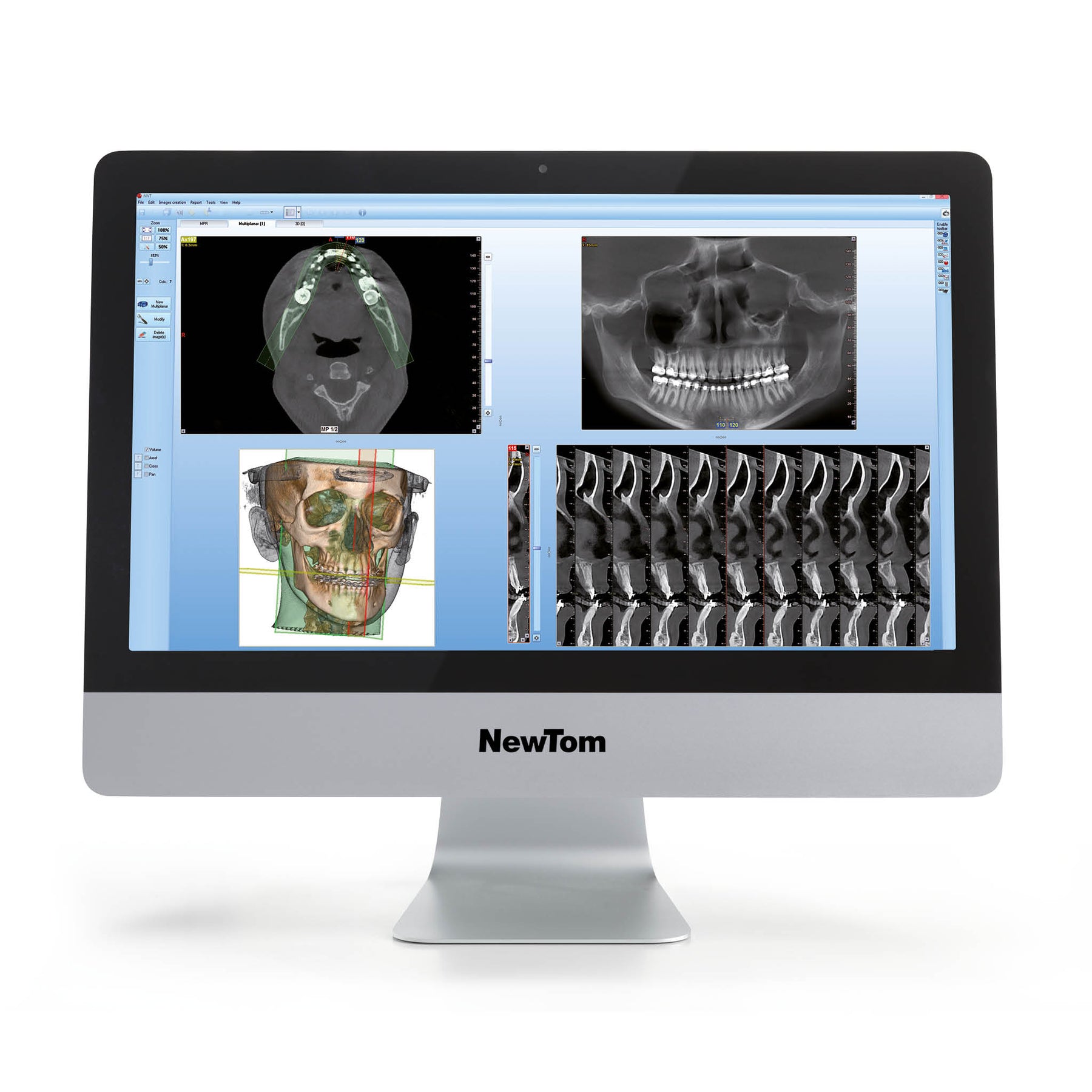 NewTom VGi EVO
From NewTom's research and continuing market leading innovation comes the NewTom VGi Evo, the complete maxillofacial/ENT Cone Beam CT. It boasts extraordinary performance and the ultimate quality 2D and 3D images for perfect diagnoses. It's a versatile and efficient device that offers technology, safety, comfort and a broad range of FOV's for acquisitions up to 24 x 19cm. A wide range of volumetric, panoramic and teleradiographic examinations as well as dynamic X-rays for perfect diagnoses in all situations.

With the exclusive Eco Scan acquisition modes and SafeBeam technology, excellent image quality can be ensured with very low radiated doses to safeguard the patient's health.

VGi Evo is a powerful and versatile device that expands the clinical use of CBCT. It's wide range of examinations meets all needs of maxillofacial and oral surgery, orthodontics, implantology, endodontics & periodontics and orthopaedic-cervical procedures. And the NNT software provides dedicated interfaces and tools to make the most of every specialist physician's work. It represents the safest, highest quality and most practical 3D dental and medical imaging available today.
FEATURES

 SPECIFICATIONS

DOWNLOADS

CLINICAL IMAGES

 TESTIMONIALS
Advanced Imaging Technology
NewTom VGi Evo CBCT image chain technology works by capturing in a single 18-second scan a series of 360 images and storing them as information in a digital database on a computer hard drive. NewTom's software then reconstructs 3D images, including primary reconstruction images in multiple planes, from the captured data, providing the highest quality images possible for use in diagnosis and treatment planning.
The 240 x 190mm field of view, coupled with the very small 0.3mm focal spot of the NewTom VGi Evo means that the highest quality images can be acquired and reconstructed with great accuracy. The volume of image data captured is also kept to a minimum. This translates into very short image reconstruction times, generally averaging about 60 seconds, and economical disk drive usage, since after the scan and reconstruction are complete, the raw data is no longer required and is automatically deleted from the hard drive, saving valuable disk space.
The NewTom VGi Evo utilises a flat panel X-ray detector, meaning extremely crisp and sharp images. And while bone and tooth structure remain the most important components for diagnosis and treatment planning, the NewTom VGi Evo also provides excellent soft tissue imaging.
The low dose CBCT scan has been specifically developed for combined use with the patented Sharp 2D function, which generates a complete set of 2D images for diagnostic screening and post-surgery follow-up examinations. And the CineX mode offers the specialist physician a dynamic view of moving joints and internal structures.

NewTom SafeBeam™ 
Technology
The NewTom VGi Evo employs SafeBeam™ technology, which means that it automatically adjusts the radiation dosage according to the patient's age and size. This technology utilises intermittent bursts of radiation only milliseconds in duration during image acquisition, and not the constant radiation stream typical of many other CBCT imaging products. Patients exposure to radiation is in most cases significantly less than that of competing systems. Children, for example, receive up to 40% less radiation than adults during a typical scan. NewTom's Safe Beam image acquisition is the proven safe technology available today, for both patients and the dental team.

Effective Patient Support
The patented head support unit offers 7 stability (contact) points and laser guides for the utmost precision in the positioning of the patient. User-friendly and efficient, it is entirely free of metal to avoid artifacts. Its motor-driven chin rest allows to align the position of the field of view to the anatomical area of interest via a servo-assisted movement, also from the image acquisition workstation.

Smaller Footprint, Easier Patient Access
Because the NewTom VGi Evo is an upright scanning system with no fixed seating, it provides unparalleled patient accessibility. Even those confined to wheelchairs can be positioned very easily for scanning. And the system's seating flexibility means that adults and children can be readily accommodated. In addition, since it looks very much like a panoramic unit, the NewTom VGi Evo provides an important level of comfort and familiarity for patients.
 Download a pdf of the Technical Specifications