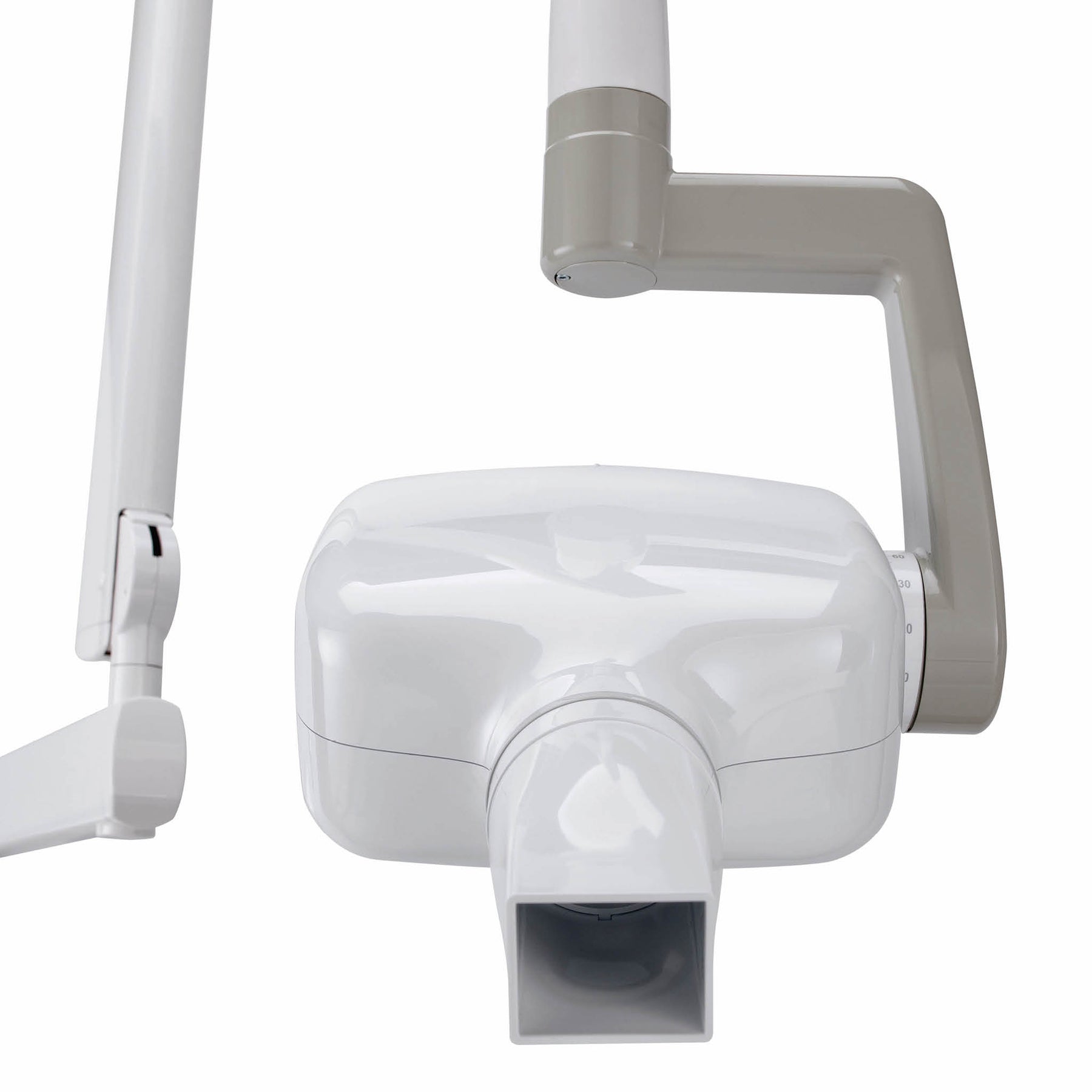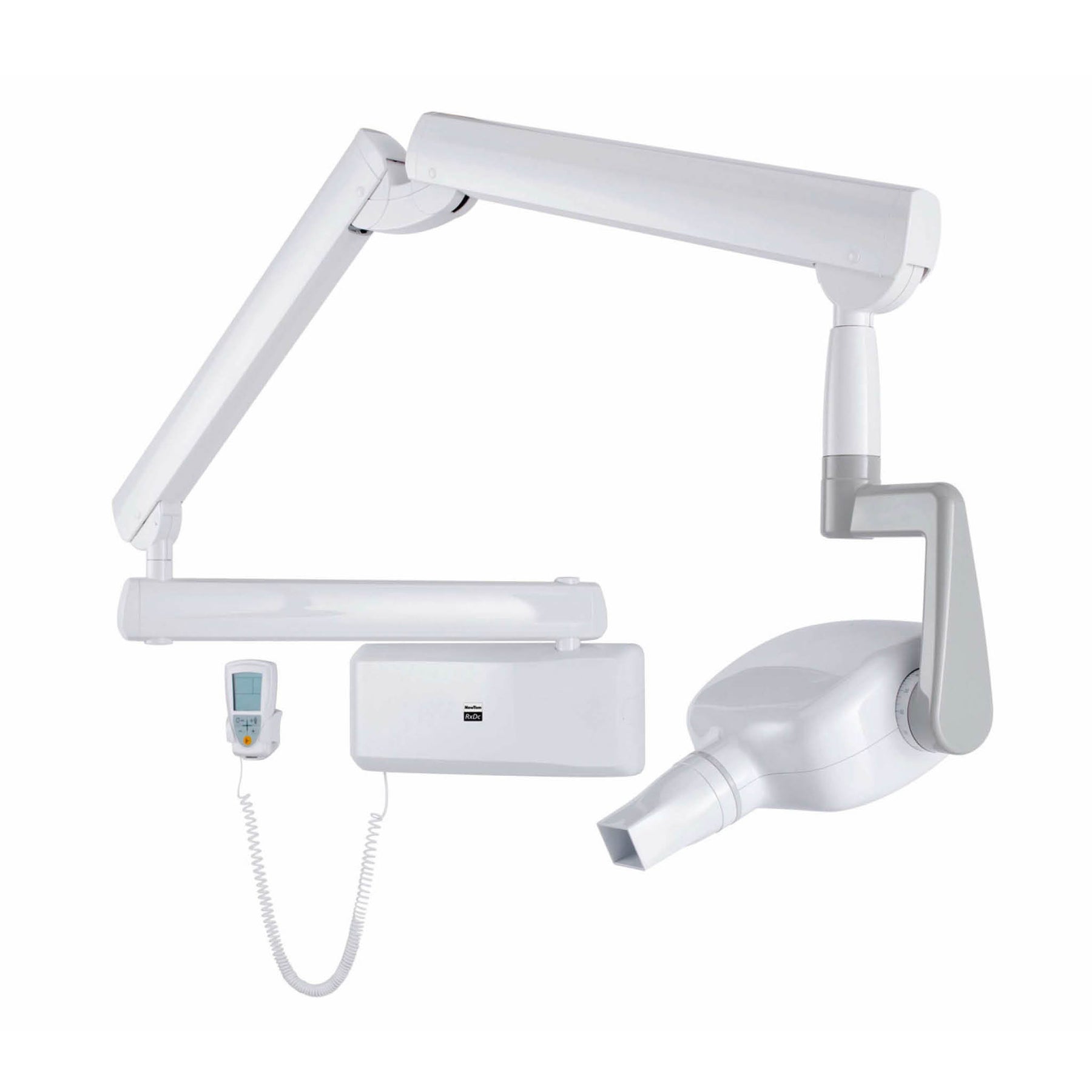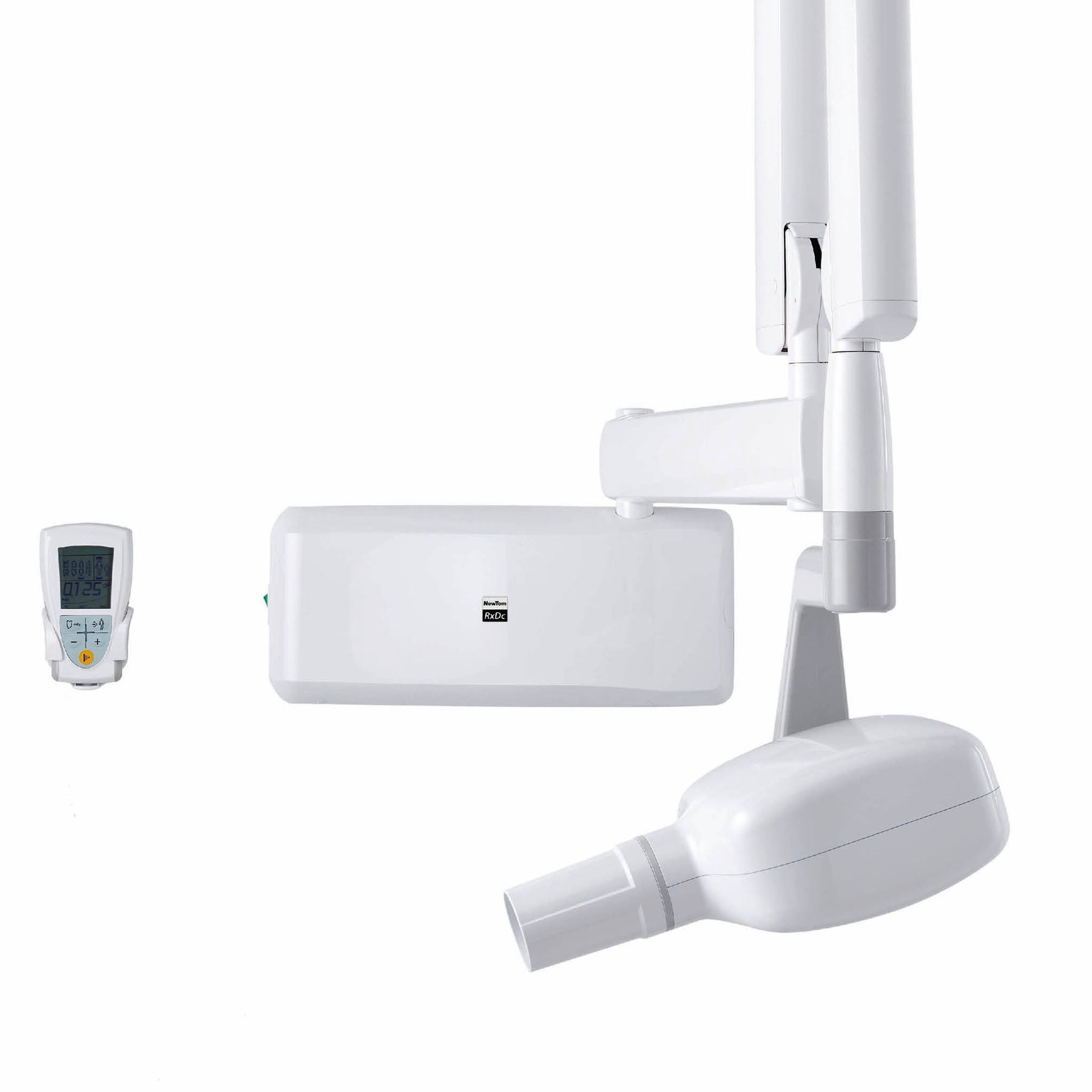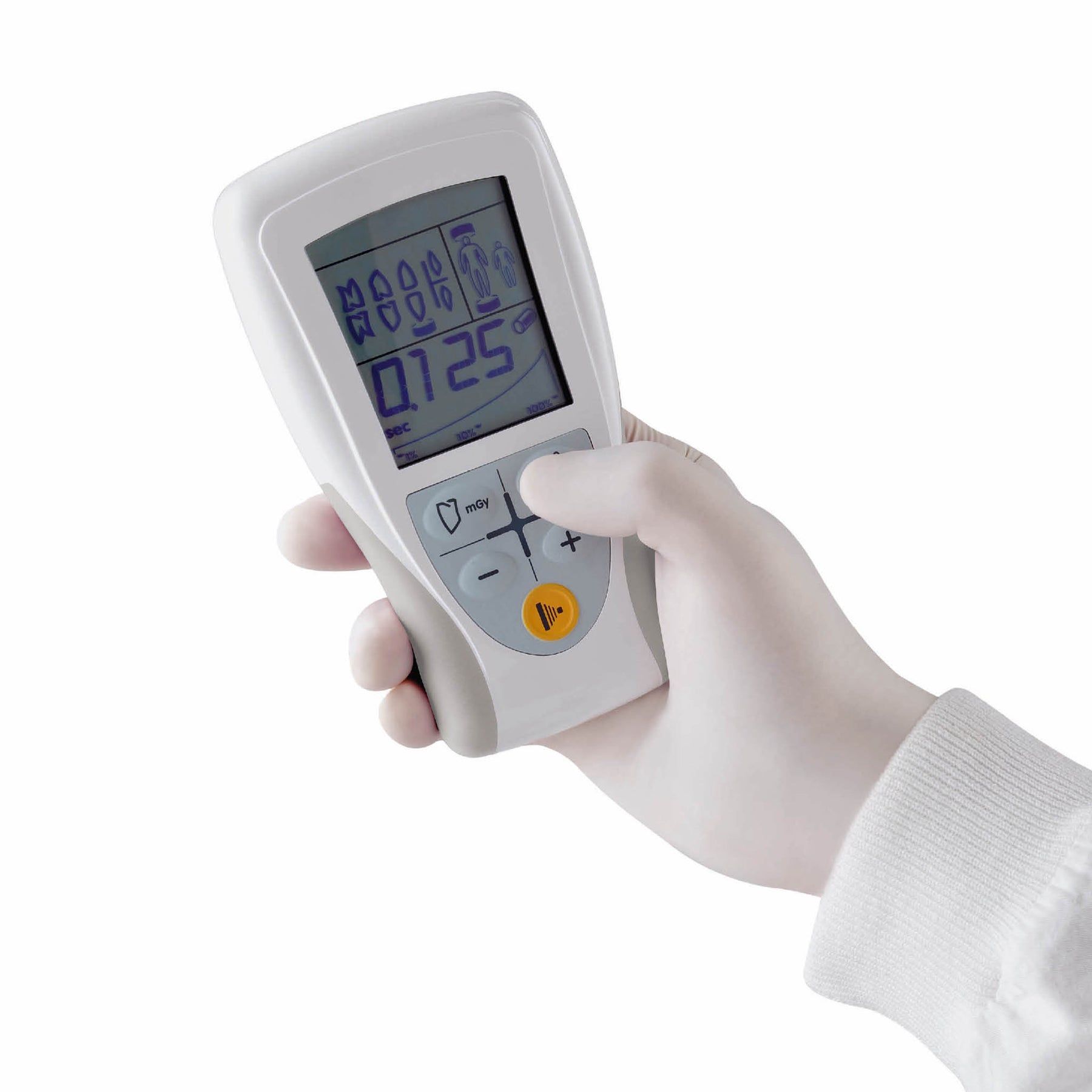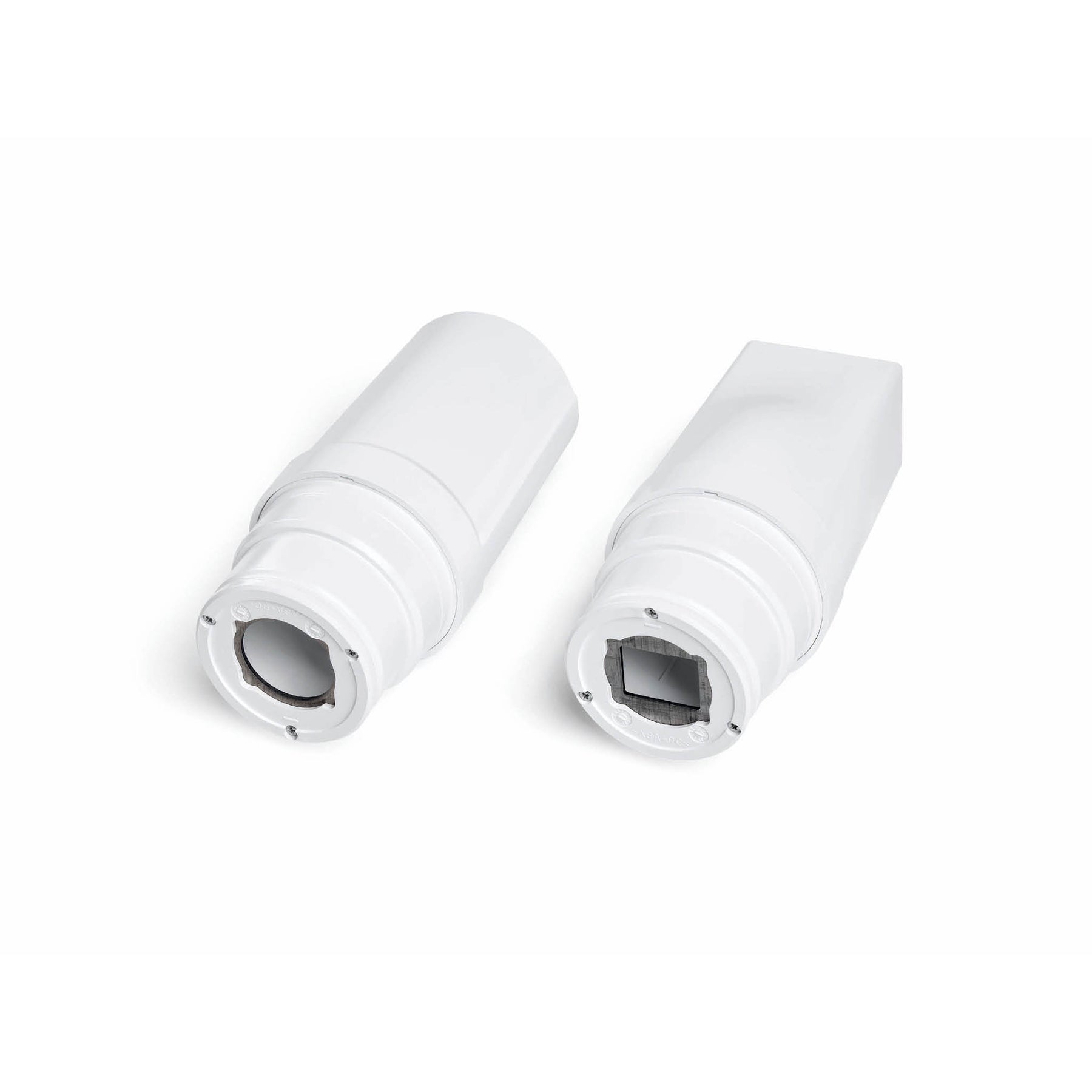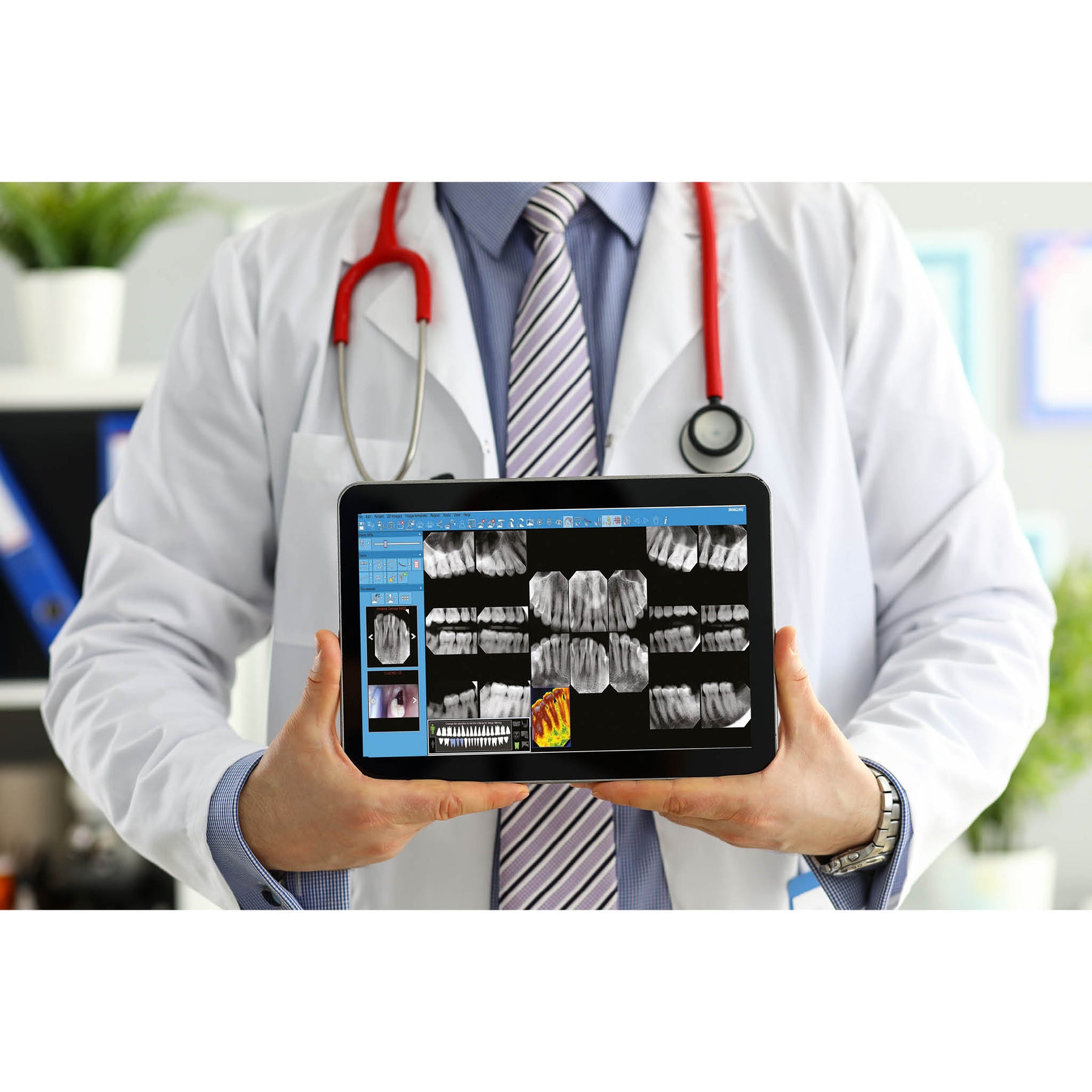 NewTom RXDC Intraoral X-ray
Maximum image quality, minimum dose for the patient, the NewTom RXDC Intraoral X-ray unit provides always-sharp images, a full configuration range and the exclusive flexibility of wireless technology. NewTom RXDC efficiency stems from a combination of advanced technology and an outstanding capacity to produce high definition images.

Featuring a constant potential high frequency (DC) generator and a very small focal spot (0.4mm) capable of providing sharp, detailed images while ensuring working comfort and low doses for the patient.

Higher performance with NewTom's RXDC, the X-ray unit that combines high definition imaging, ergonomic design and low X-ray doses.
FEATURES

SPECIFICATIONS

DOWNLOADS

CLINICAL IMAGES
Precision Imaging
The compact tube-head features a long internal collimation of the X-ray beam, achieving a default 30 cm source-to-skin distance, which allows for sharper images and vital diagnostic detail. Sharper images are obtained thanks to a 0.4 mm focal spot and the outstanding parallelism achieved via 30 cm embedded collimation.
Top-Class Ergonomics
Thanks to the protractor with graduated scale, positioning of the arms and the head is stable, effective and fully adaptable to your work. Consists of extruded aluminium arms with an integrated self-balancing system - available in 40cm, 60cm and 90cm lengths. And the adjustable wall support ensures maximum installation versatility.
Low X-ray Dose
Harmful, low-energy "soft" radiation (which is non-diagnostic), is almost completely eliminated. The constant potential high frequency X-ray generator together with the embedded 30cm collimation increases X-ray parallelism, leading to better image quality and significantly lower X-ray dosage. The control unit records the dose to which the patient is exposed in mGy*cm2. The most appropriate combination of technical factors (kV, mA and exposure time) is automatically determined according to patient size and anatomic region of interest.
Simple Wireless Control
A practical, user-friendly handheld unit, designed for immediate, precise X-ray image acquisition, allows easy selection of the most suitable programme. Moreover, it allows users to control the exact emitted dose and the tube temperature via the sequential exposure graph. Can be attached to any available surface or alternatively a wi-fi version available.
Versatile and Easy to Install
RXDC can be used together with any type of direct or indirect digital sensor and X-ray film. Featuring 28 levels of sensitivity, it ensures sharp images in any situation. And installation is fast with multiple positioning options. 
Trolley-mounted Version
For maximised mobility, the RXCD X-ray unit can be trolley-mounted. The practical trolley allows the X-ray unit to be moved anywhere in the surgery.
Download a pdf of NewTom RXDC Technical Specifications