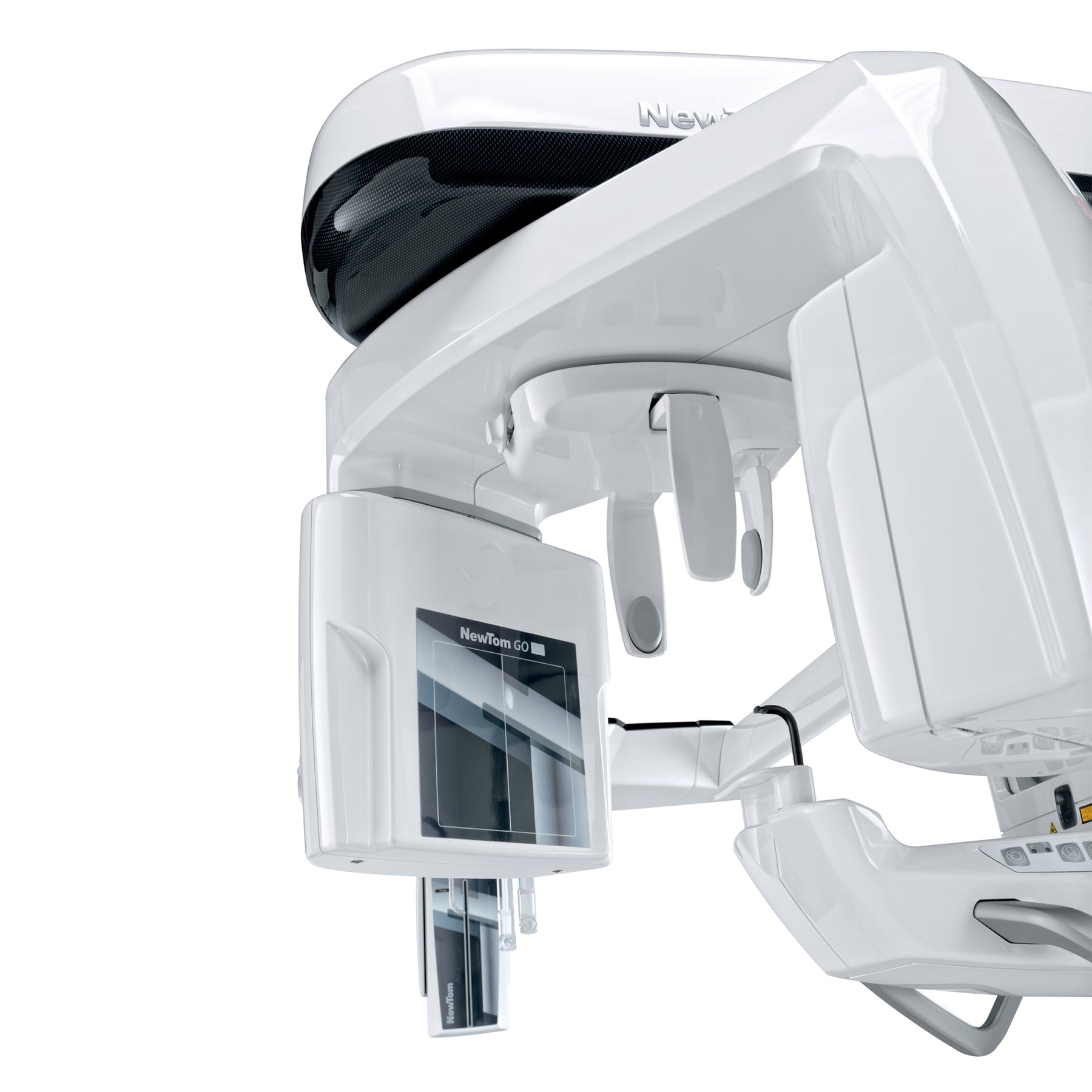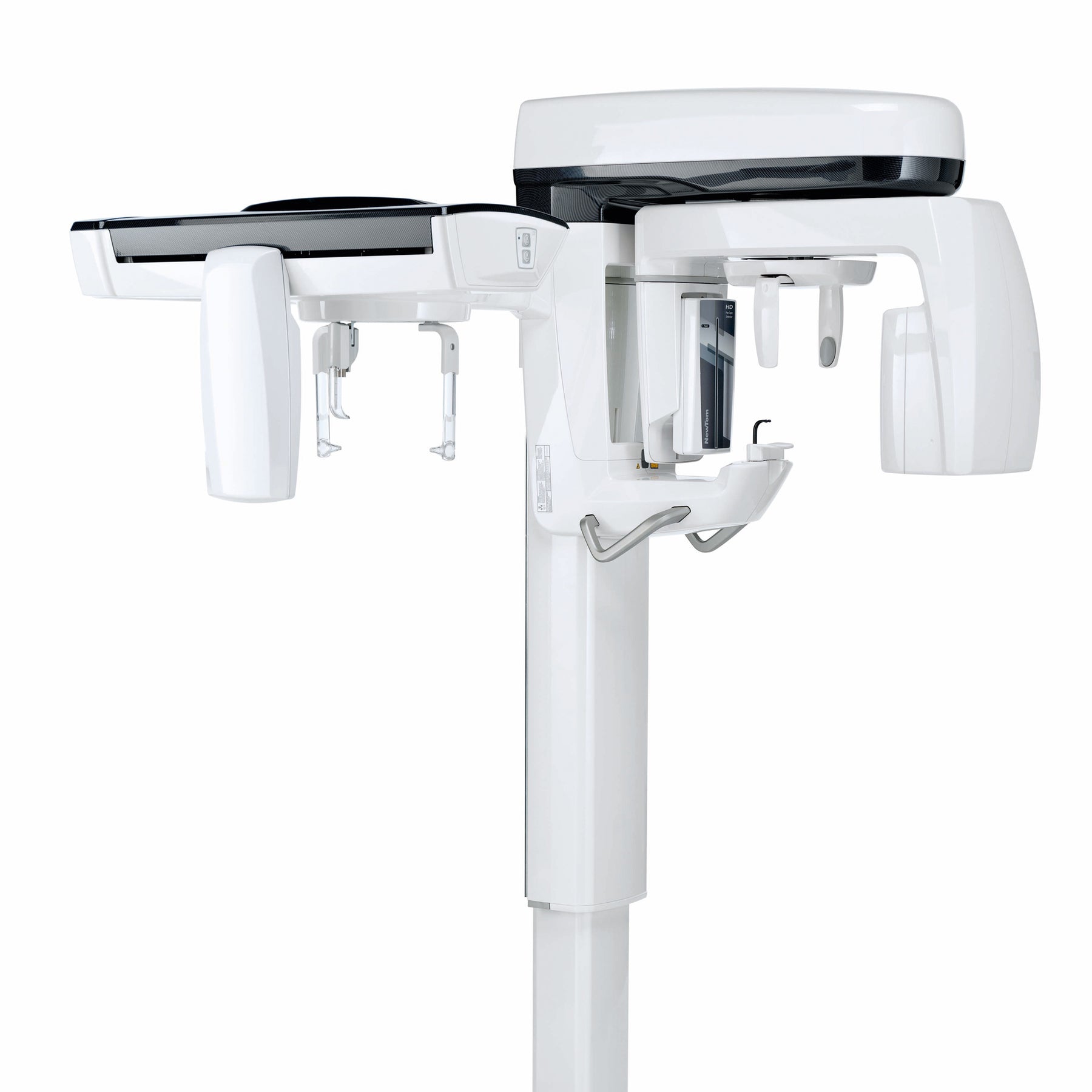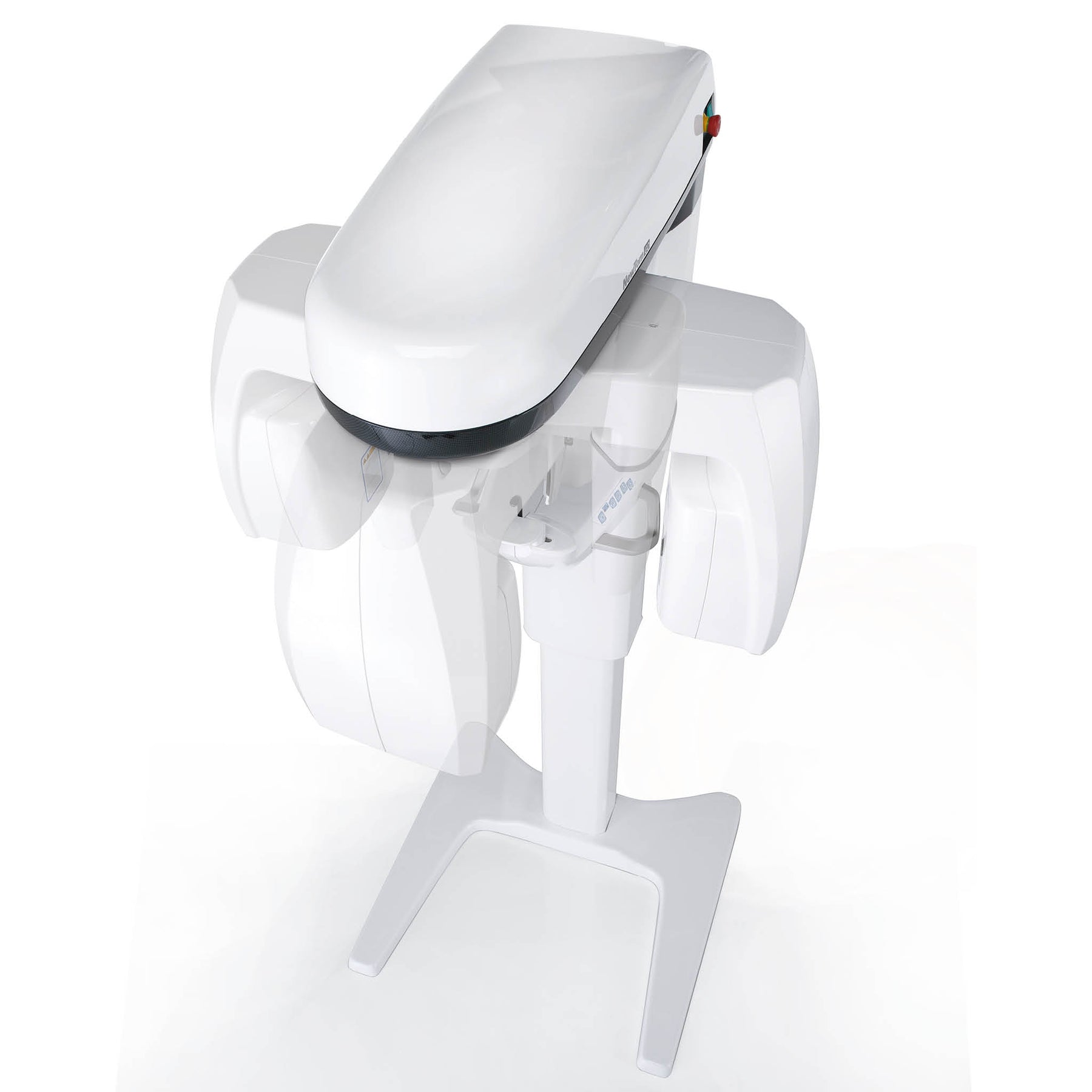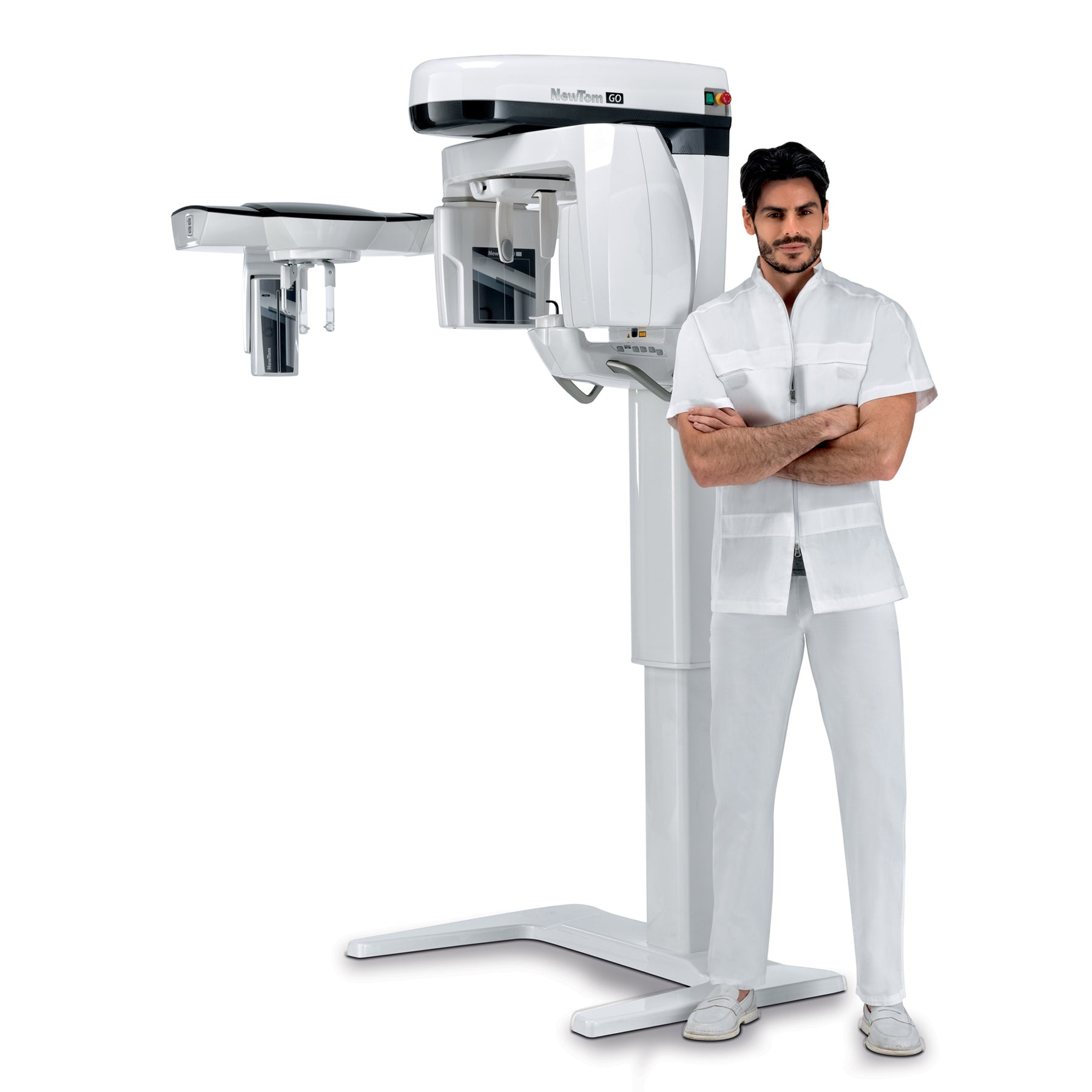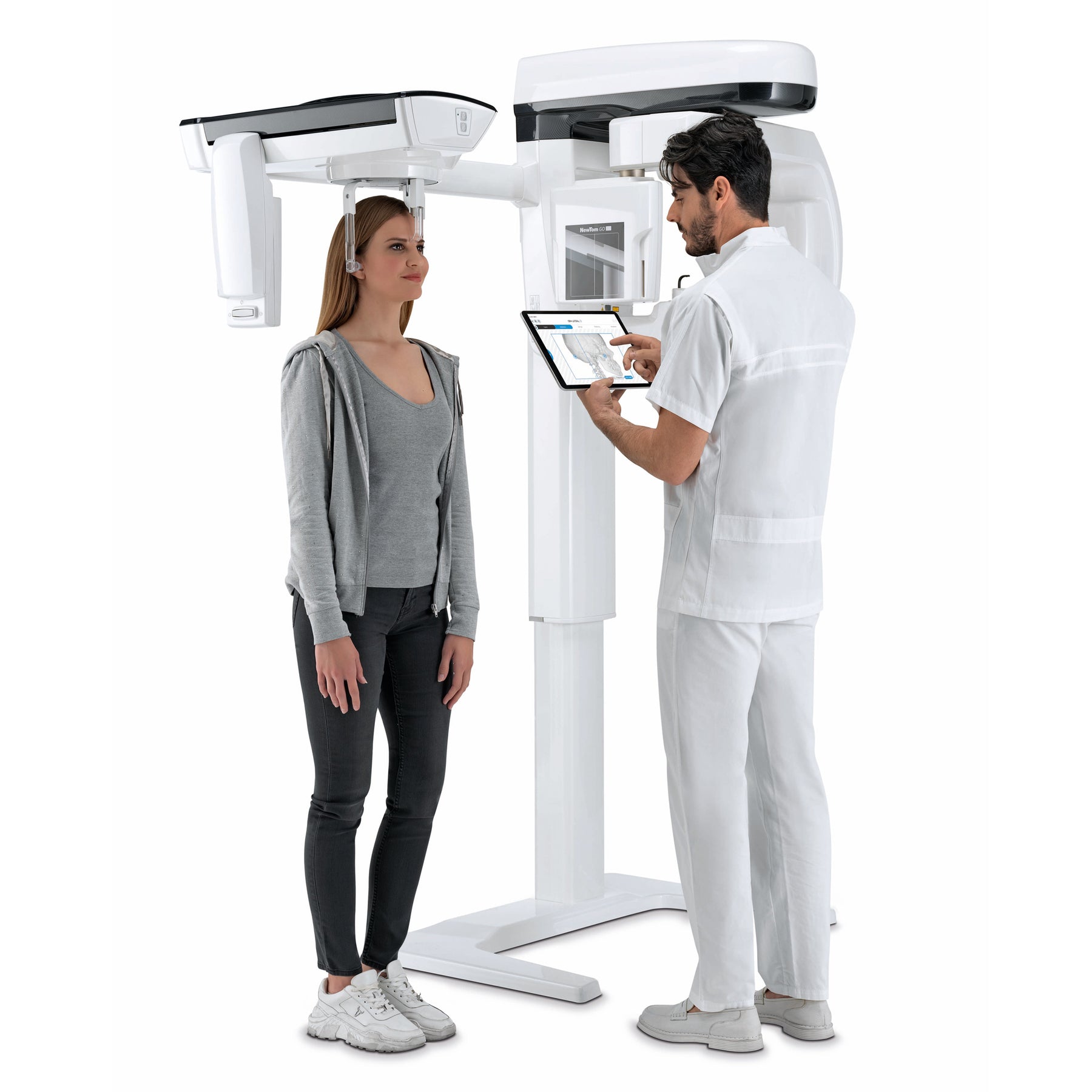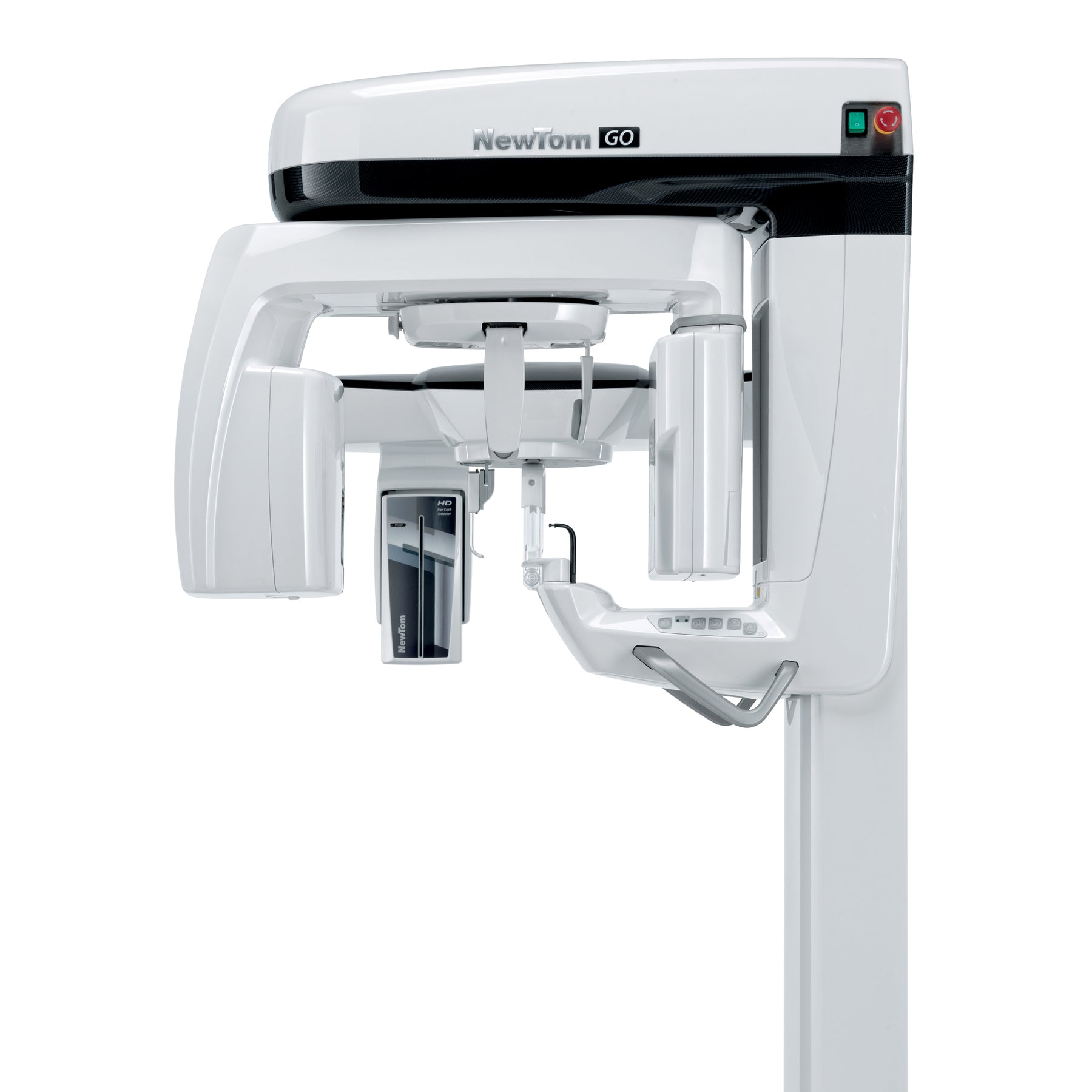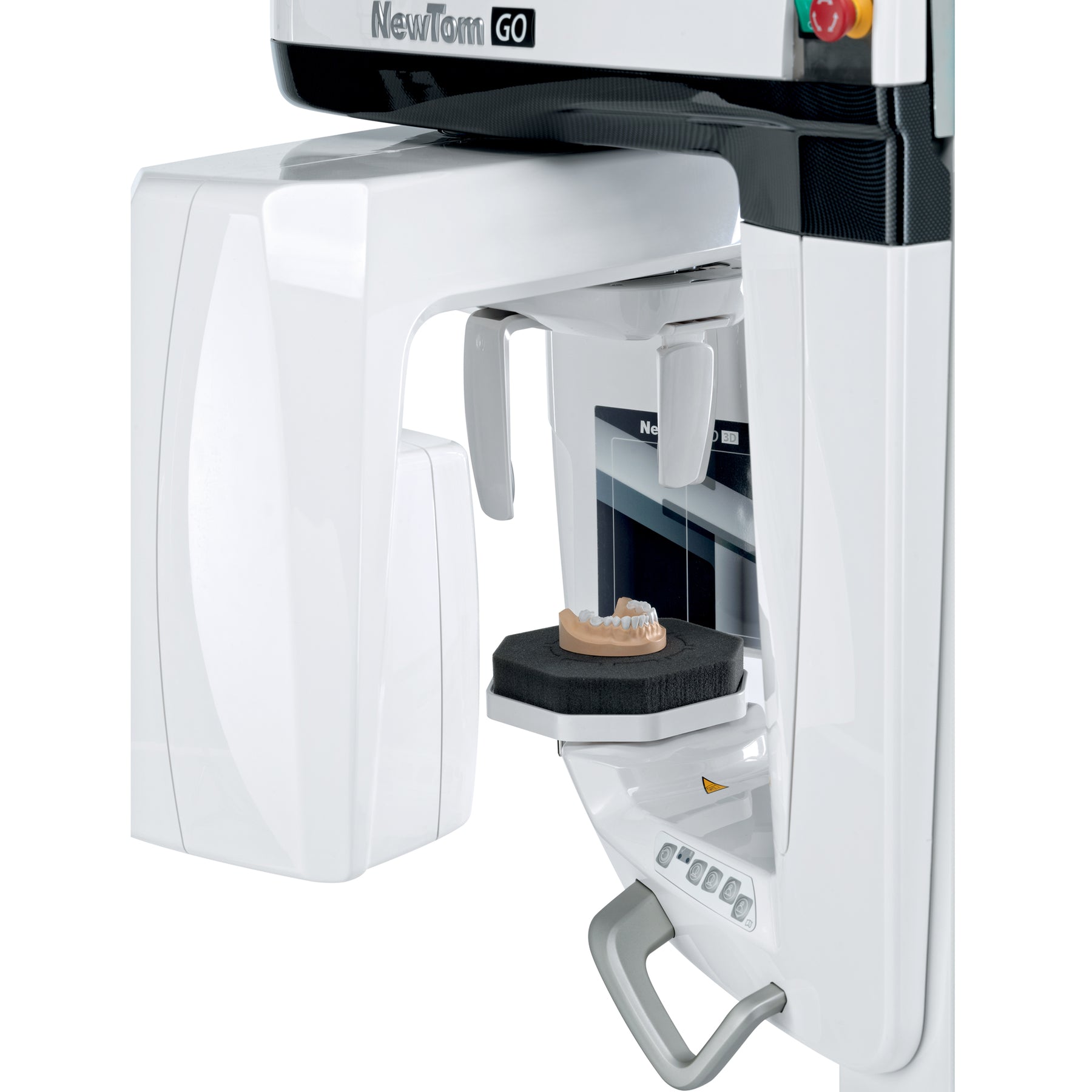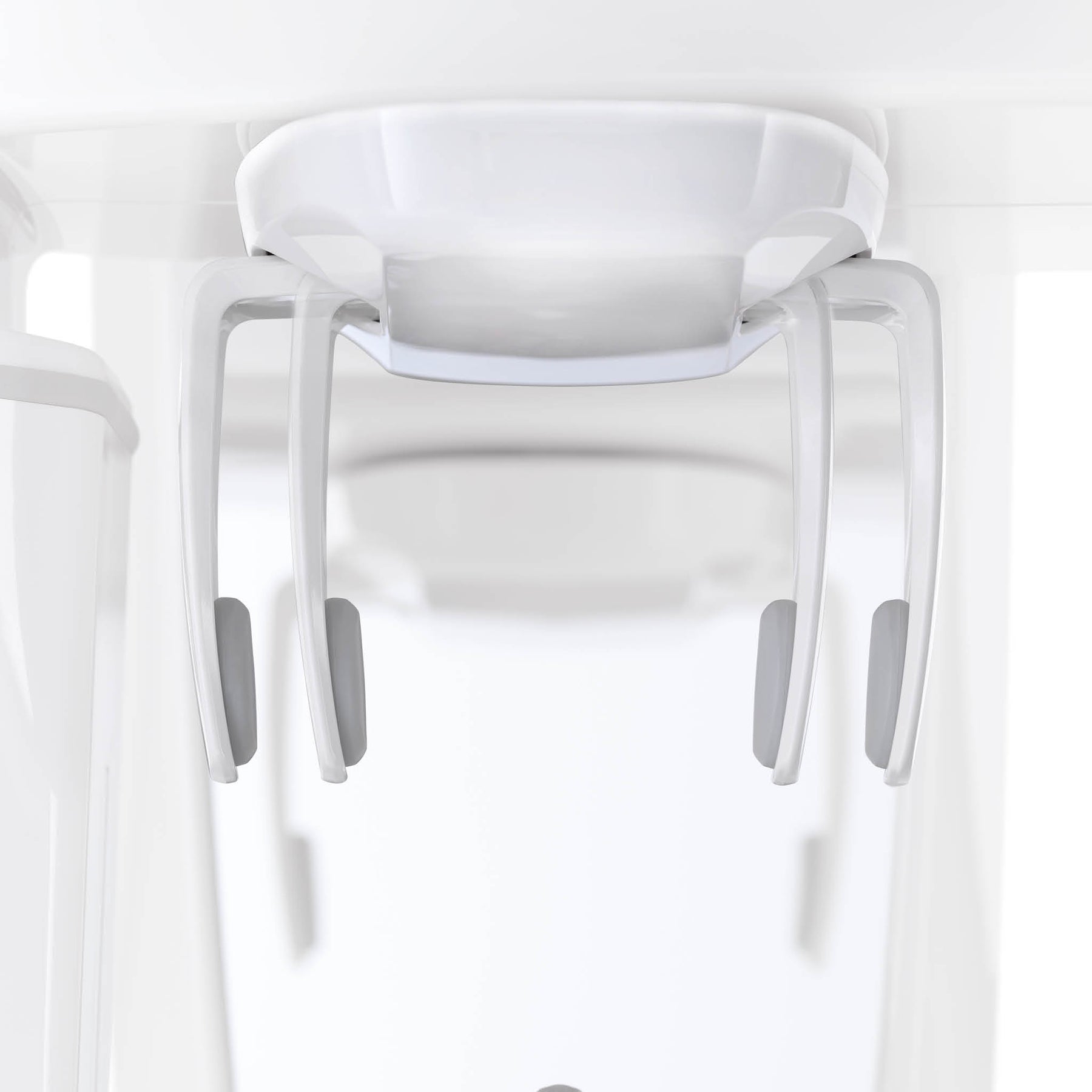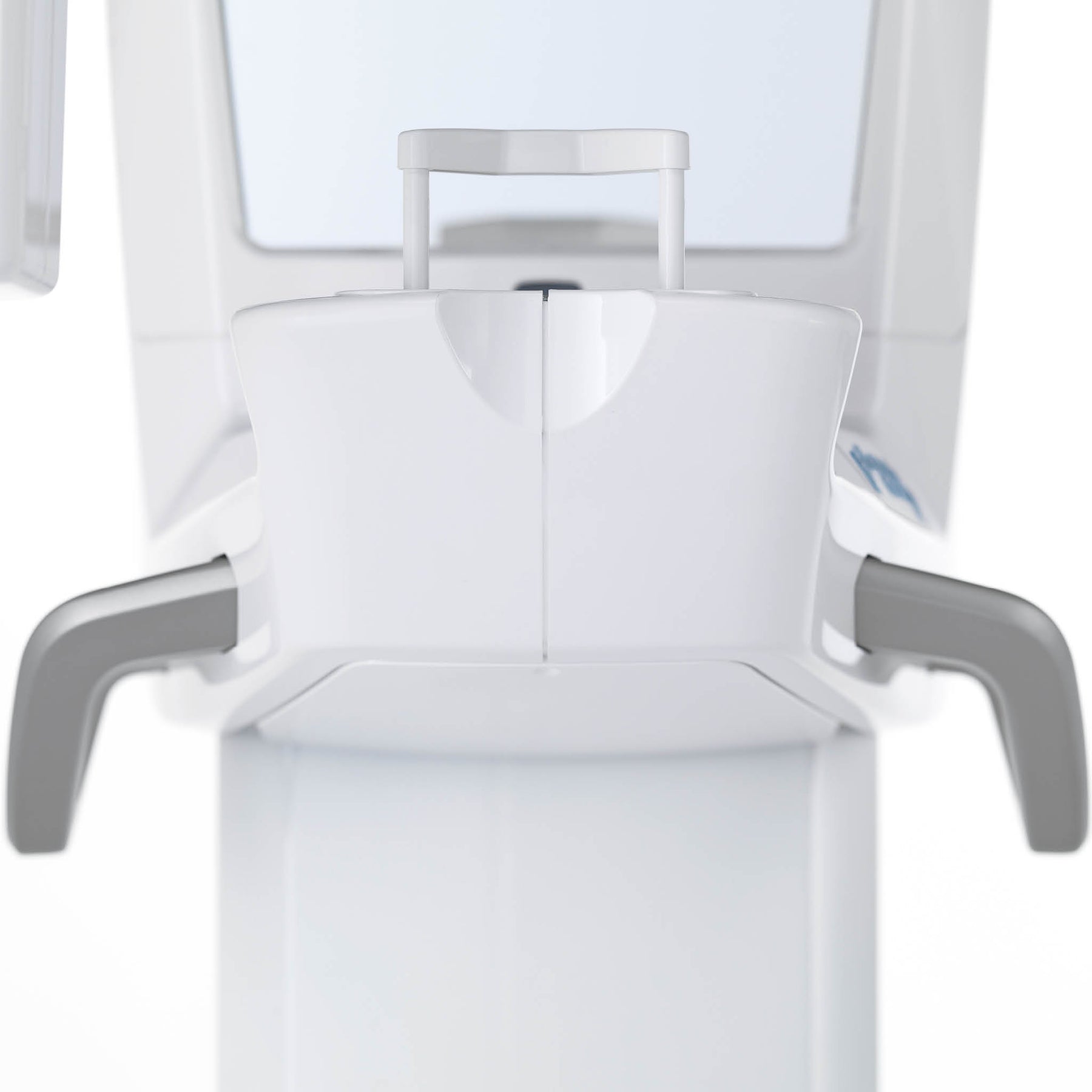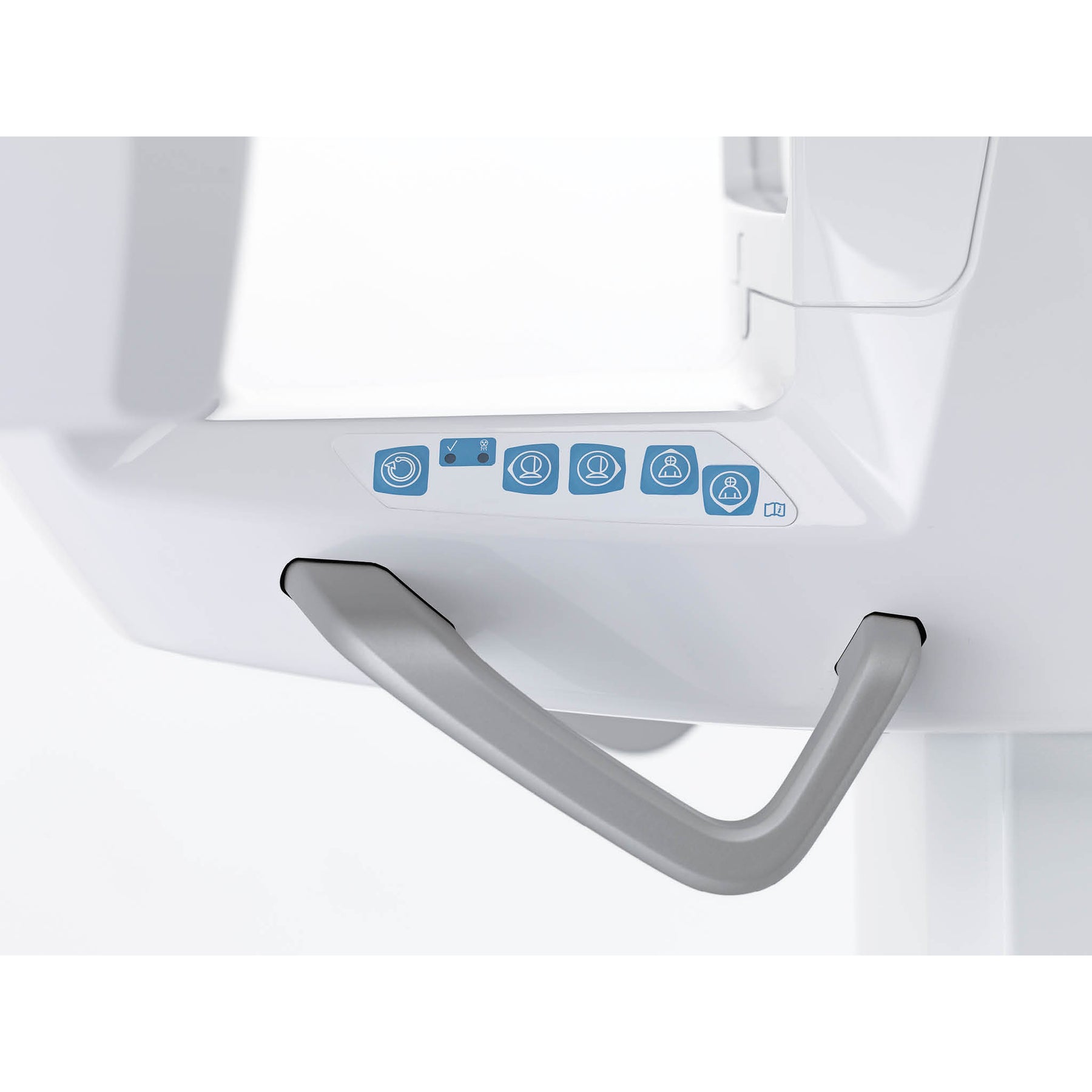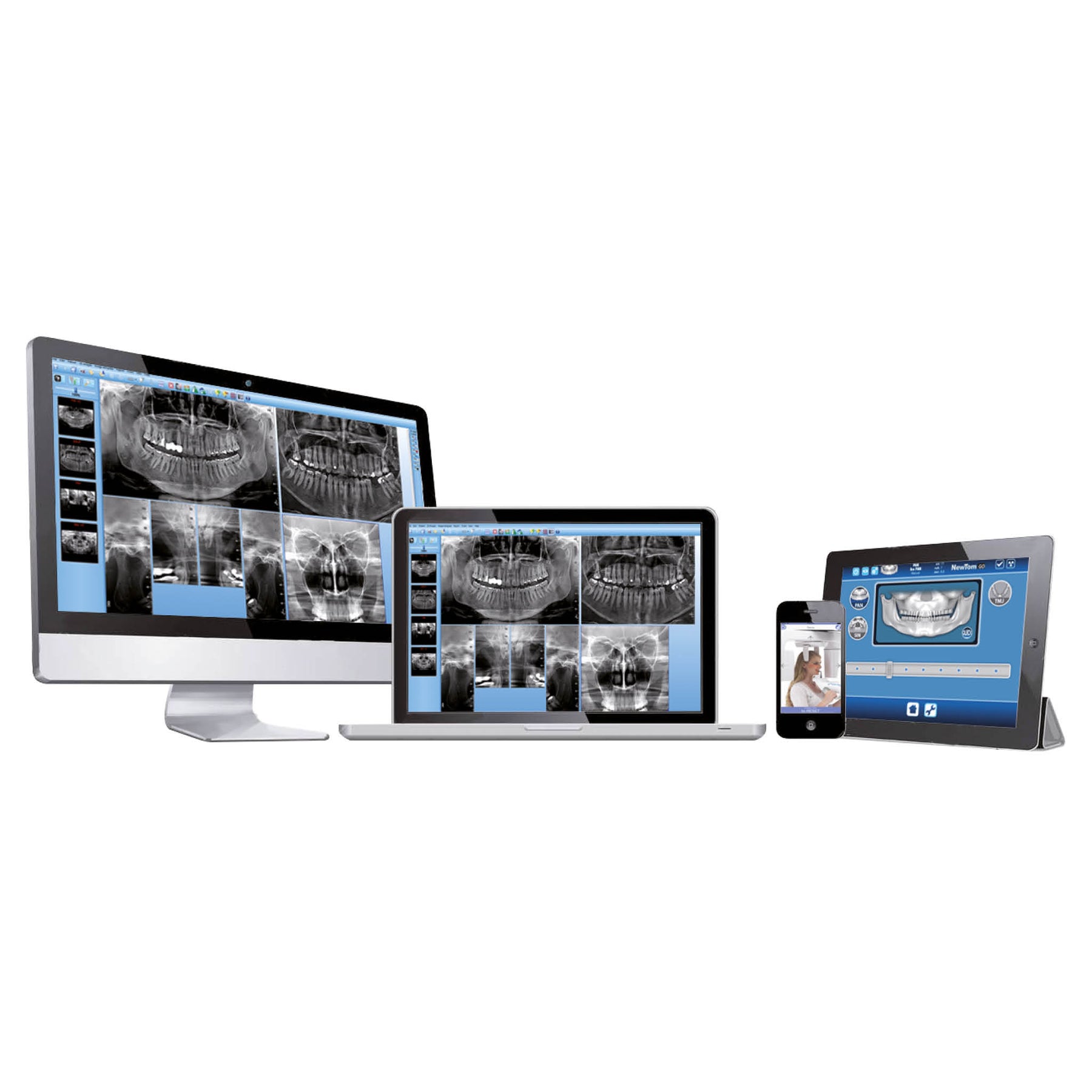 NewTom GO 2D/3D Ceph
The NewTom GO 2D/3D is the smallest OPG/CBCT unit on the market, perfect for surgeries looking to adopt a compact, reliable and high performance 2D/3D unit at an affordable price. It produces high quality images that meet a wide range of clinical diagnostic needs.

GO 2D/3D/CEPH is a flexible platform that comes ready for the optional integration of the teleradiographic arm in a 2D or 3D configuration. Able to provide high resolution images, the platform prioritises patient health thanks to low exposure protocols and exclusive SafeBeam™ technology, which lets users adapt the dose to their actual diagnostic needs and the size of the scanned anatomical area.

Excellent ergonomics and an adaptive alignment system ensure correct positioning of the patient and perfect focusing for clear, detailed images. A virtual control panel guides the operator through each stage of the examination.
FEATURES

SPECIFICATIONS

DOWNLOADS

CLINICAL IMAGES

TESTIMONIALS
Outstanding Technology
Thanks to CBCT technology - first introduced to the dental industry by NewTom - GO 2D/3D Ceph provides extremely useful, ultra-fast, high definition (80 μm) diagnostics data, obtained with just one scan to minimise X-ray exposure. The field of view is defined according to diagnostic requirements and ranges from a minimum of 6 x 6 cm to a maximum of 10 x 10 cm. 
2D images are available with multiple advanced-function protocols that allow dentists to obtain precise data, consistently clear and homogenous panoramic images thanks to ApT and aPAN technology.
Automatic and Ergonomic
Self-adaptive focusing and filters deliver always-perfect diagnostic results. GO 2D/3D has a single native 16-bit sensor that produces 2D and 3D images with thousands of grey levels. Moreover, the cephalometric exam collimation system is based on automatic movement of the turret, which rotates and lowers the sensor, creating an opening for the X-rays directed at the 2D sensor on the teleradiographic arm.
The head support unit, which includes four partly adjustable contact points, guides the patient into the correct position for every kind of examination.
Integration of Ceph Arm
To complete the range of available 2D examination options, the teleradiographic arm allows a full range of cephalometric examinations.  Compact and available with relocatable PAN-CEPH sensor, the Ceph extention is equipped with a dedicated head support unit with two available side rod lengths. 
The Ceph application can be integrated at the time of purchase, but also retrofitted on equipment supplied in Ceph-ready version.
Minimum X-Ray Dose

 
ECO Dose functions and SafeBeam™ technology, which automatically adapts the X-ray dose to the patient, put patient safety above all else.
Quick Installation
Simple, fast, intelligent installation ensures NewTom GO is ready to use immediately.
NNT Advanced Software Functions
NNT is the technologically advanced software platform to manage, process, consult and share diagnostic 2D and 3D images.  NNT also provides different application modes and functions specifically intended to plan the best treatment for implantology, endodontics, periodontics and radiology applications as well as maxillofacial surgery.