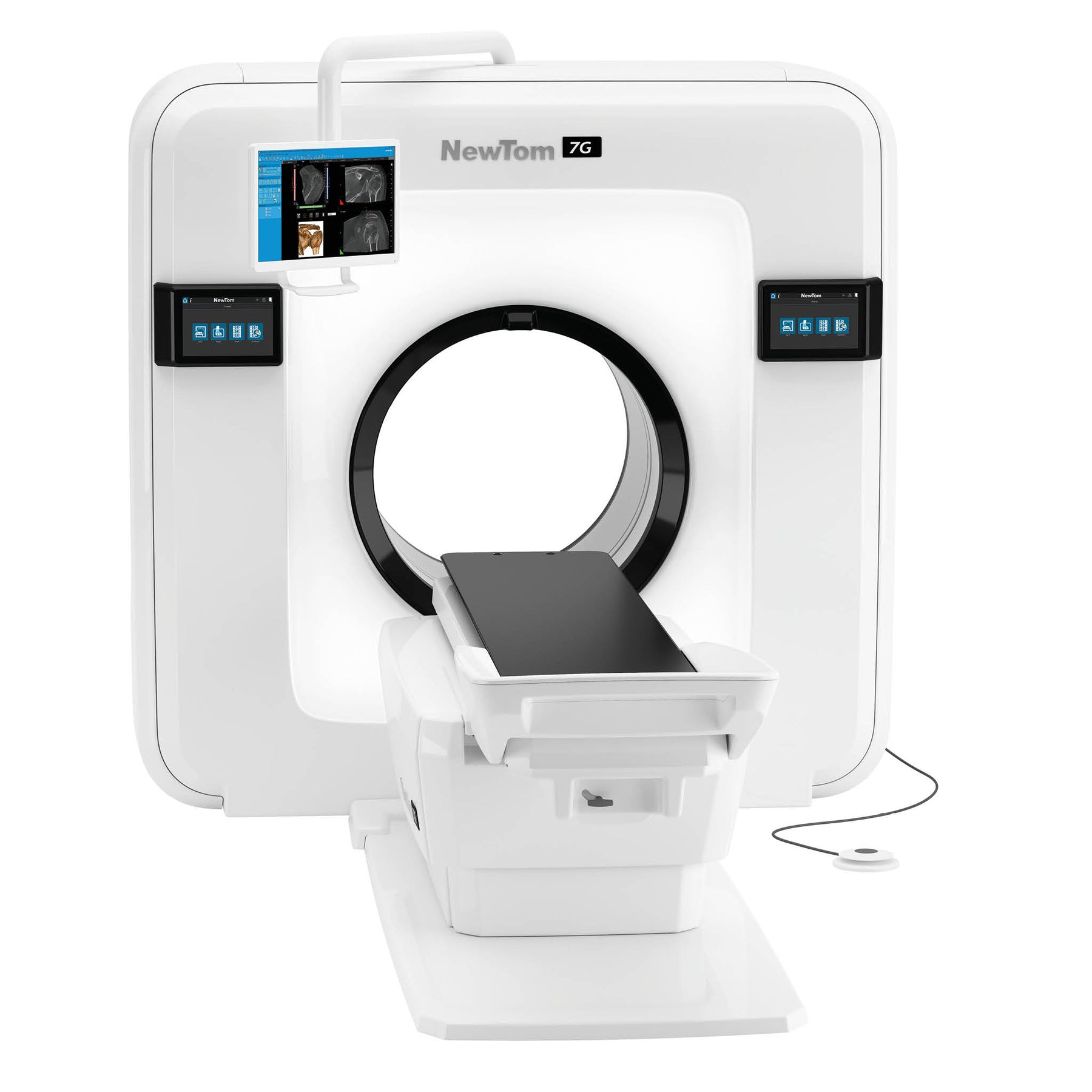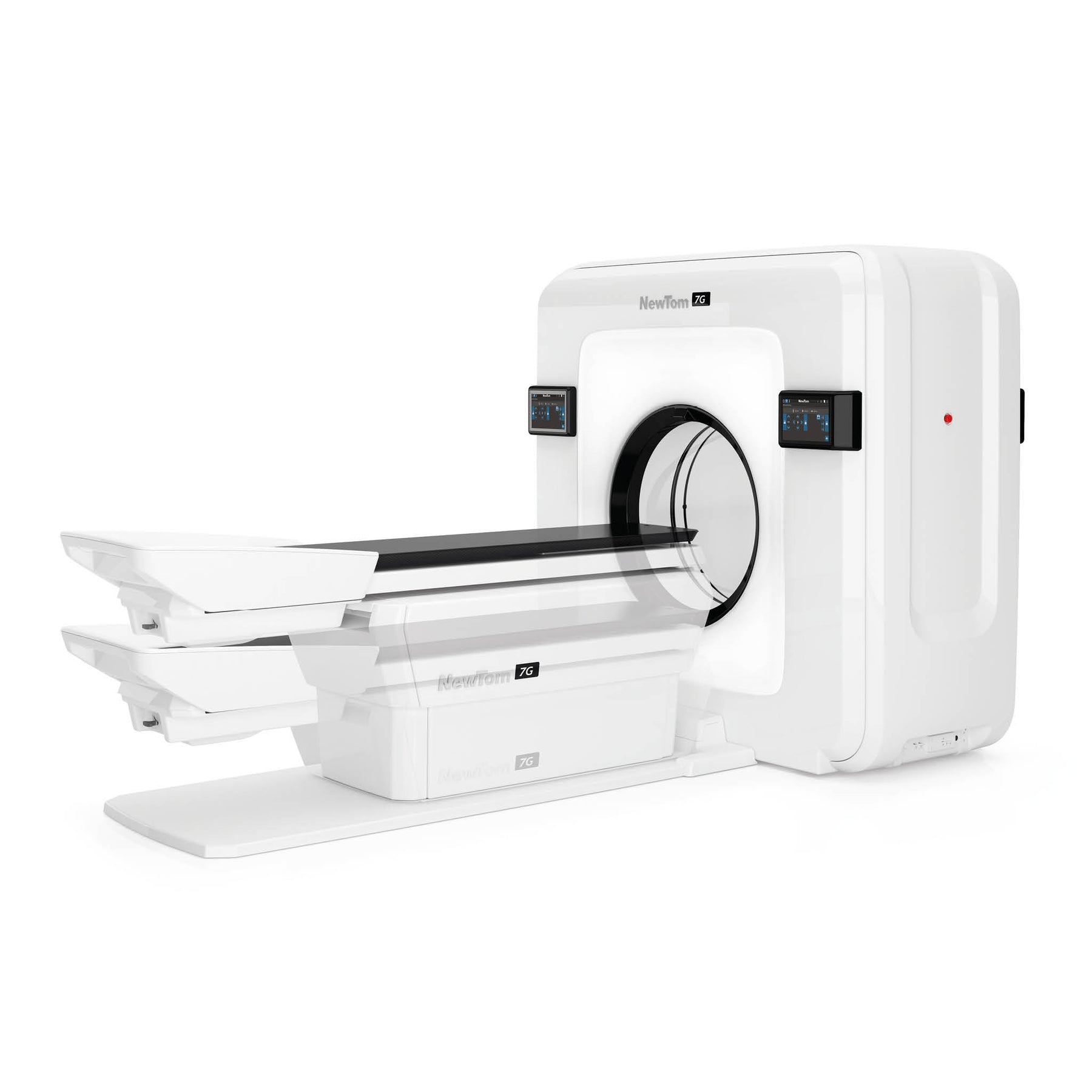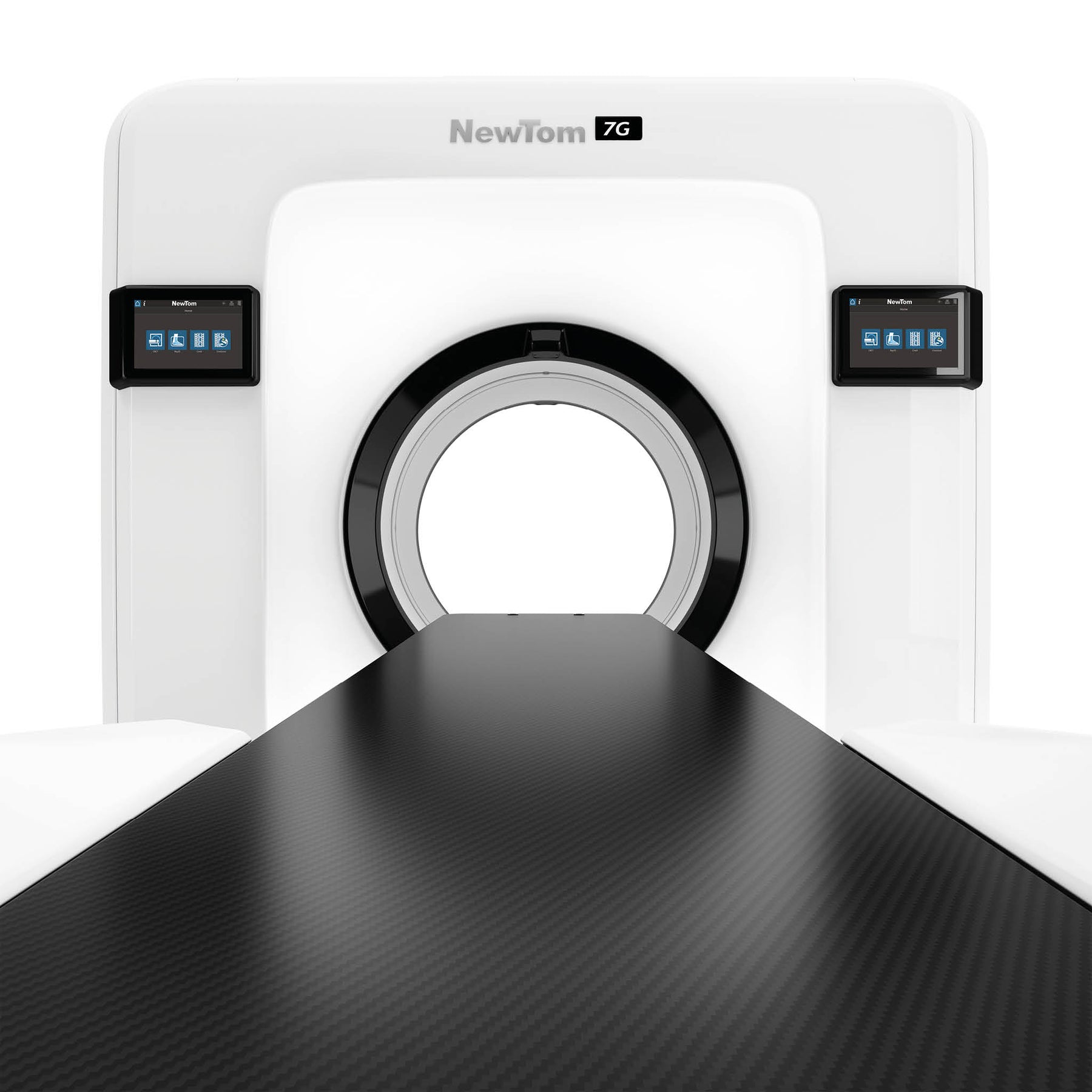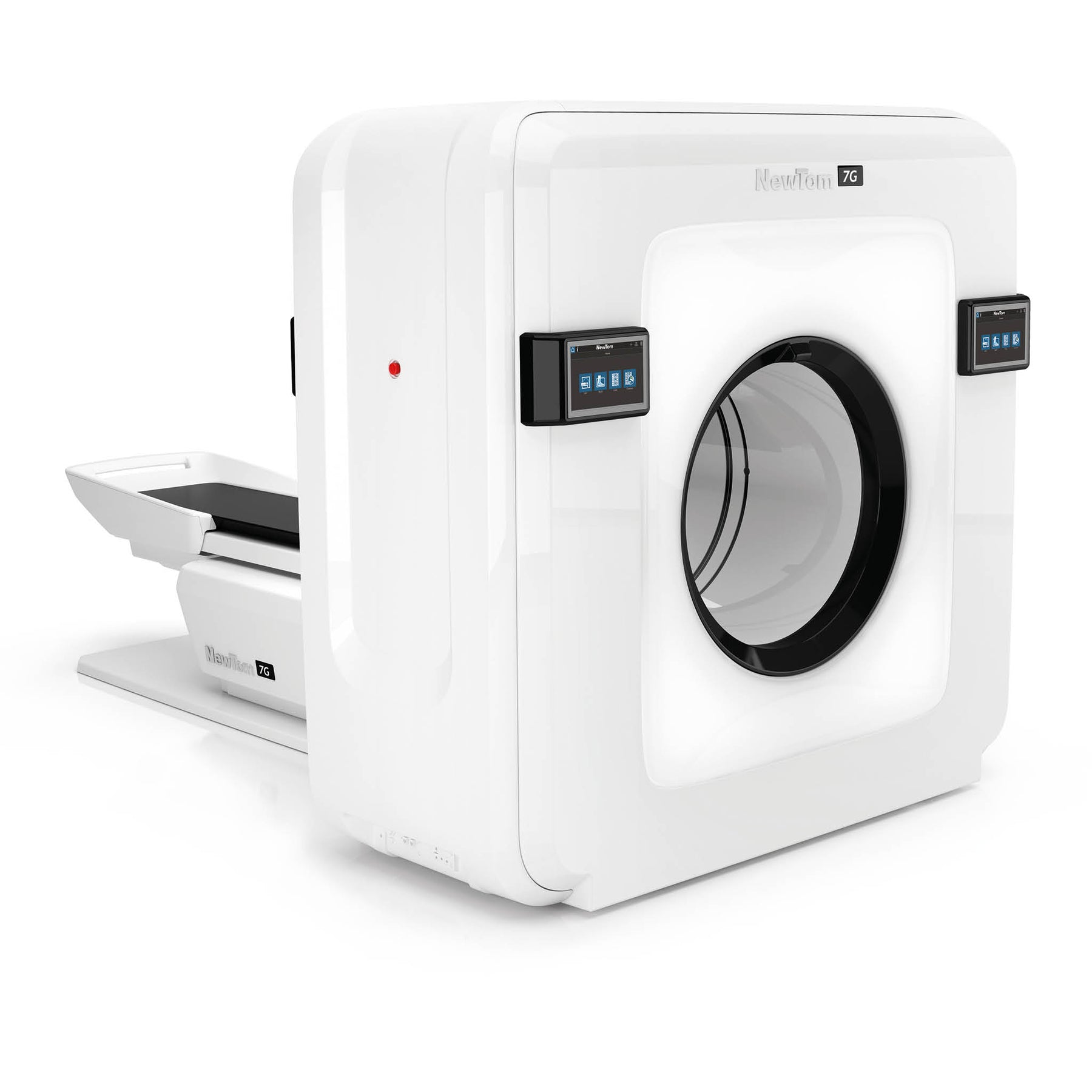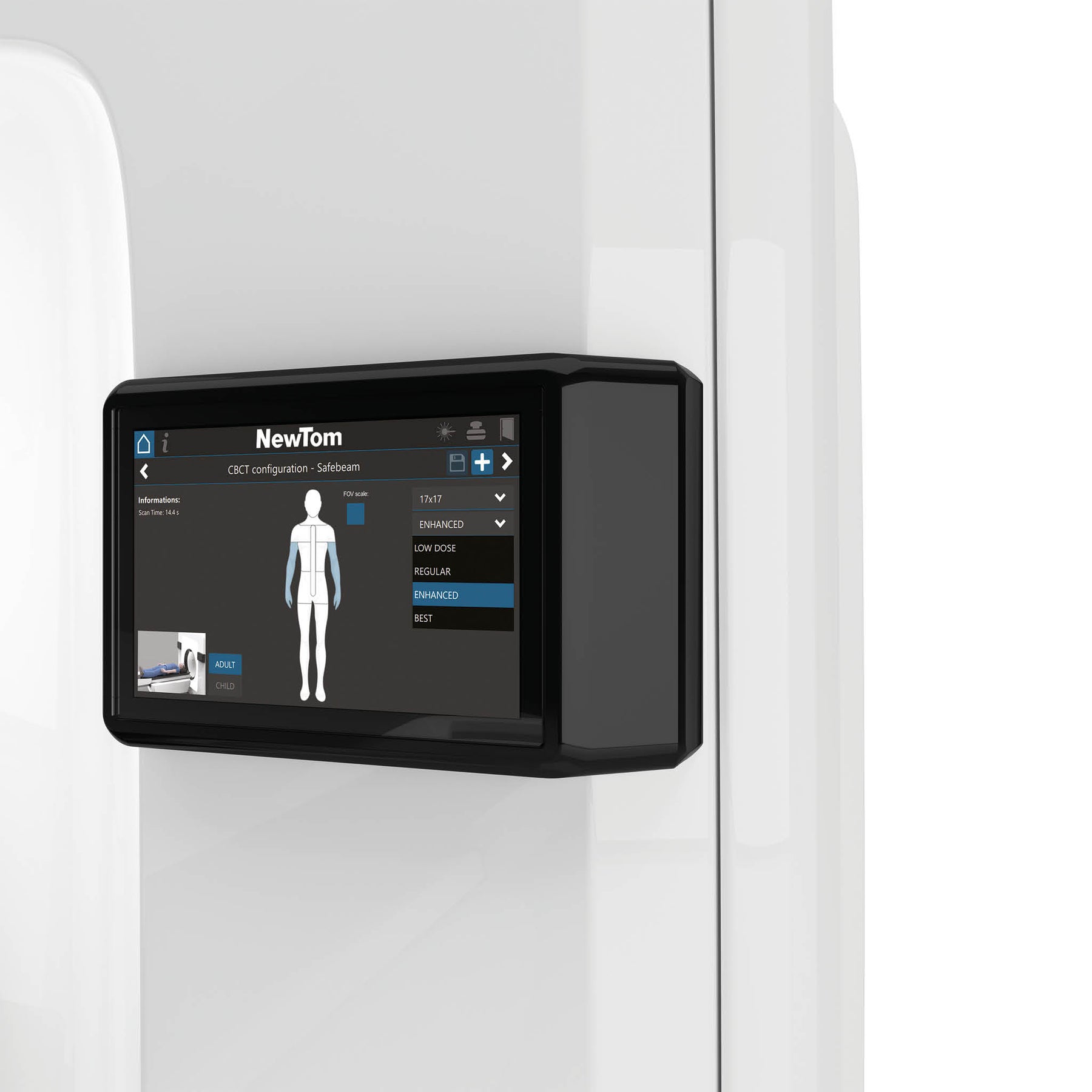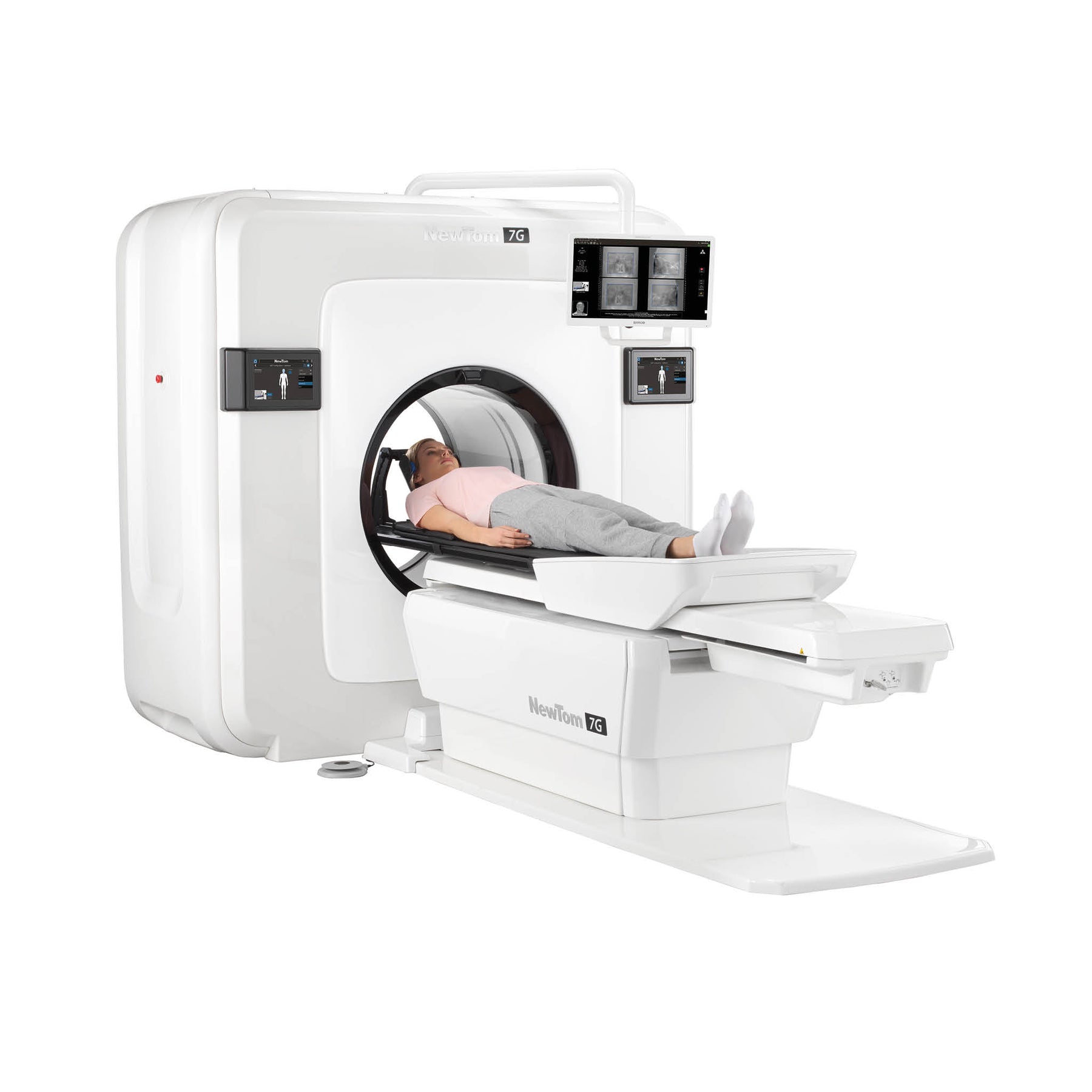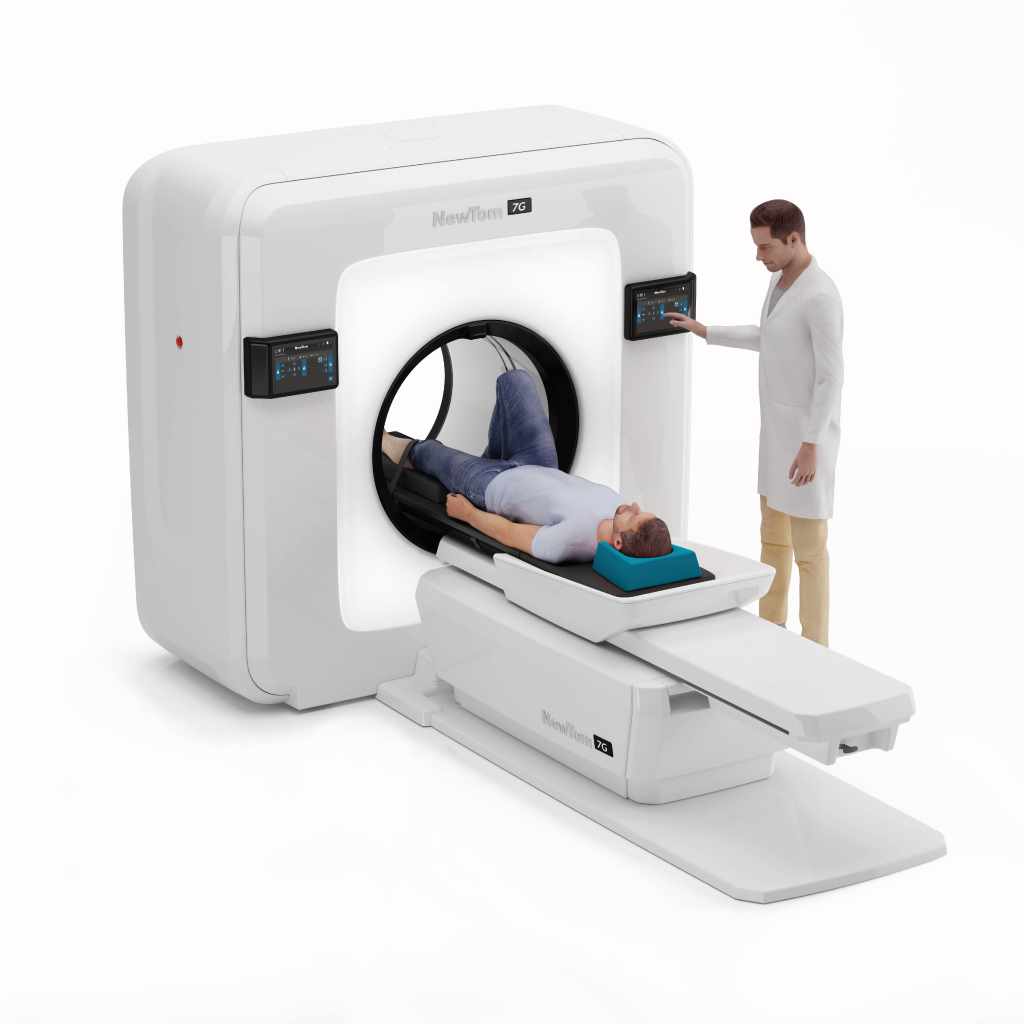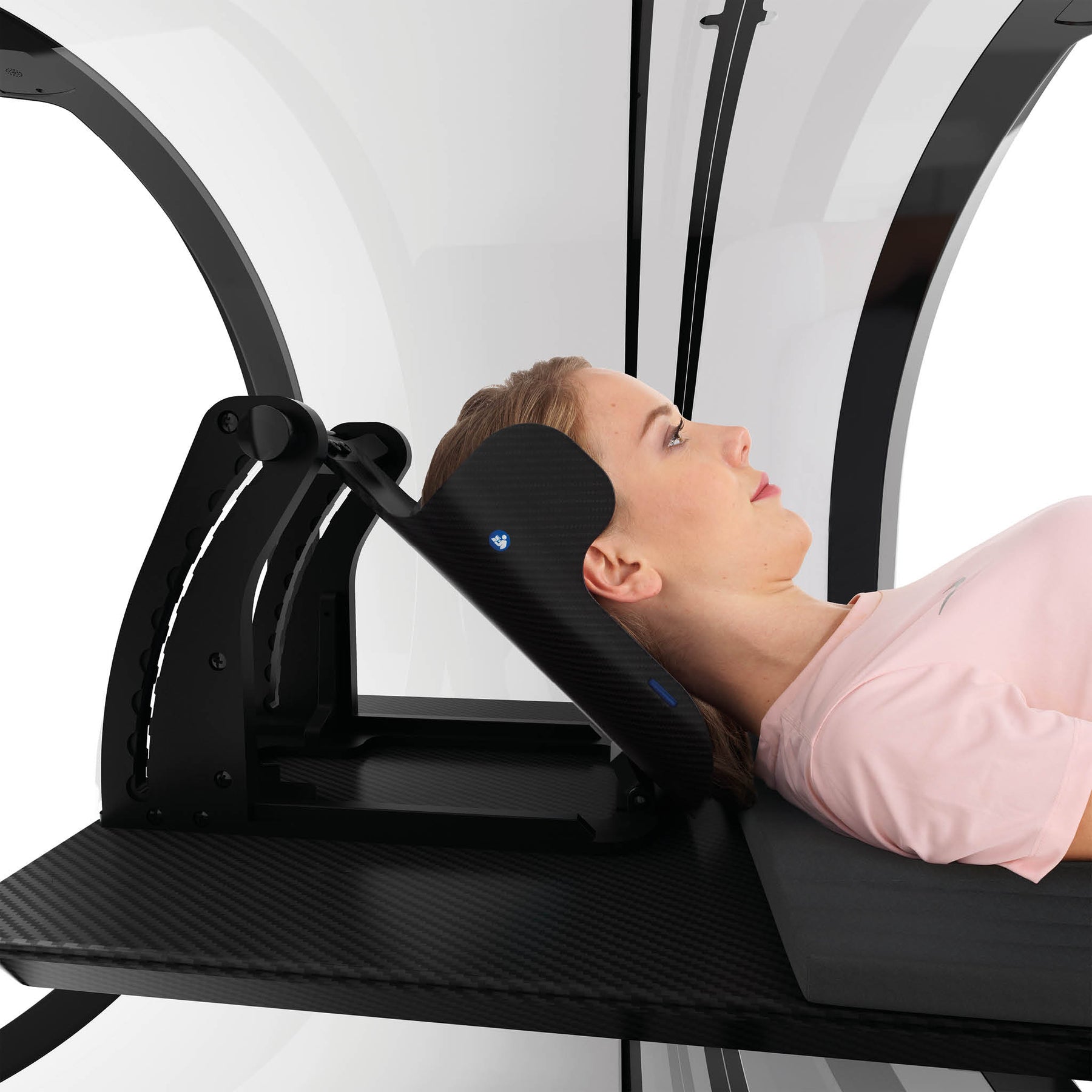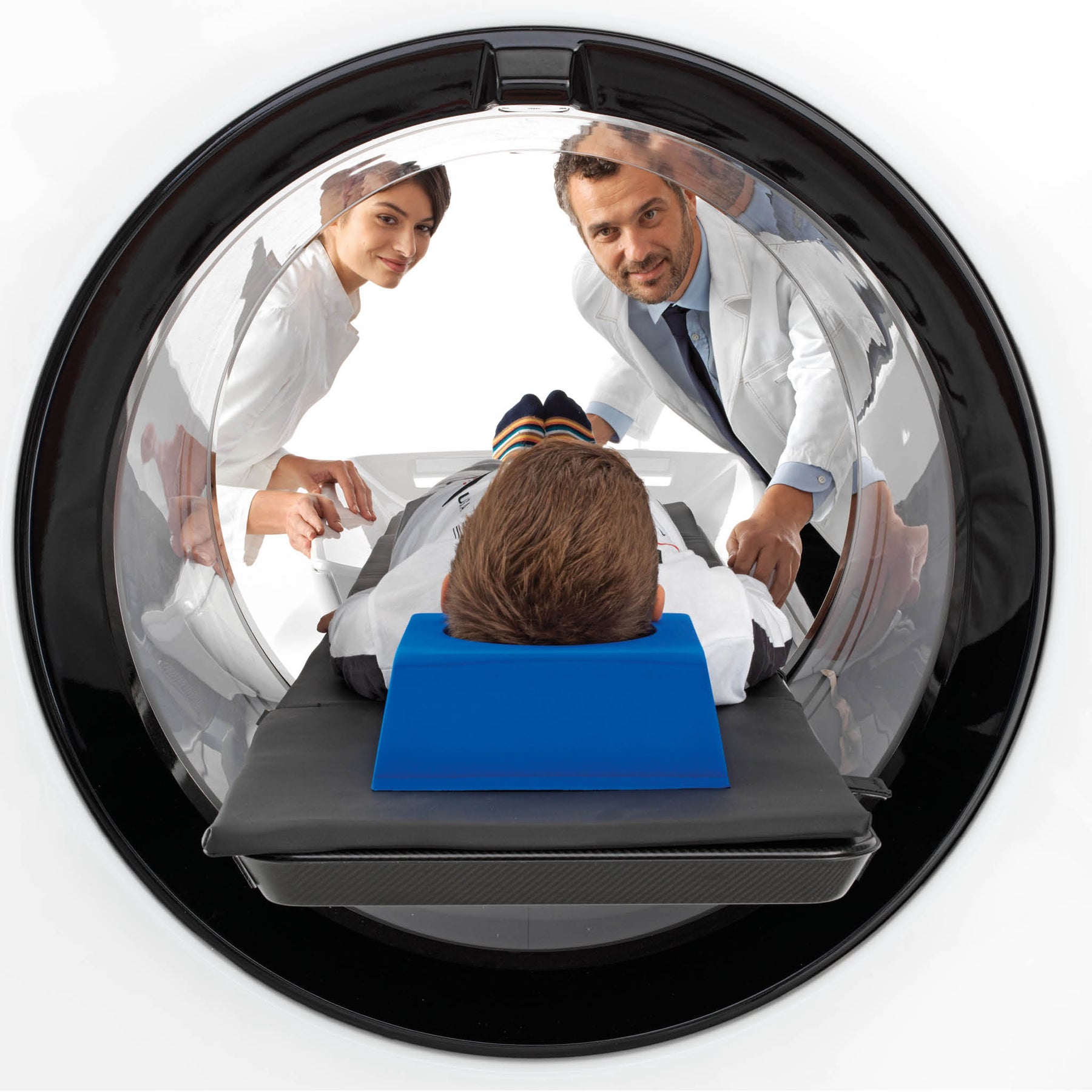 NewTom 7G
Experience cutting-edge technology with NewTom 7G, the first multi-scan body CT with Cone Beam technology for an extensive range of clinical applications.

Suitable for radiologists and orthopaedics, otolaryngology, MSK and dental specialists, the NewTom 7G lets you capture the most accurate information on bone tissue, microstructure included, to gain an in-depth understanding of the overall clinical picture.

Featuring a large gantry aperture, the NewTom 7G is the most advanced CT scanner with Cone Beam technology on the market. From in-depth detail to the bigger picture. Excellent device accessibility and flexibility allows multiple acquisition protocols; these range from static Ray2D examination to the investigation of joint dynamics with the CineX protocol and in-depth 3D volumetric diagnosis with ultra-high definition of bone tissues.
FEATURES

SPECIFICATIONS

DOWNLOADS

CLINICAL IMAGES
The first multi-scan body CT with Cone Beam technology for extensive clinical applications
Healthcare facilities have to keep up with major demographic, social and technological changes, for instance higher life expectancy, which involves the need to provide care for older, sometimes heavily-built patients.  They need to increase their care capacity without raising costs. At the same time, the demand for trauma-related and other specialised treatment is on the rise, especially in the field of sports medicine, which requires cutting-edge skills and instruments.
The pivotal role of X-ray imaging in handling these trends has led to the development of the NewTom 7G, an innovative CT multi-scan body system. For the very first time, Cone Beam technology can now be applied to all areas of the body, including the spine, shoulder and hip.  
Optimal Lying Down Position
With the patient lying down, the motor-powered table limits the risk of artifacts caused by uncontrolled movement. It also ensures simple and accurate alignment of FOVs. Furthermore, the 7G stands out due to its extremely low X-ray doses, which are always in proportion to patient build and clinical requirements.
The large gantry opening increases the scope for diagnosis and is suitable for heavy patients up to 215kg. Openings on both sides prevent patients from experiencing claustrophobia, while access from the rear also allows use by wheelchair patients.
eXtra Functions
NewTom 7G has 15 FOVs and is extendable to 30 with eXtra Functions. The eXtra FOV function lets users extend the field of view longitudinally to analyse anatomical structures such as the spine and limbs, up to 17×62 cm and 29×56 cm. This is an automated protocol that, via patient table movement, groups together from 2 to 4 FOVs in sequence in a single exam. Multi-scan is automatic and can be modulated according to clinical requirements.
Specialist Software
A revolutionary interface makes image display easier and allows for formulation of an immediate diagnosis. Innovative 3D and 2D analysis functions allow pathologies to be identified quickly and accurately, thus optimising workflows whatever the field of application.
Download a pdf of the Technical Specifications