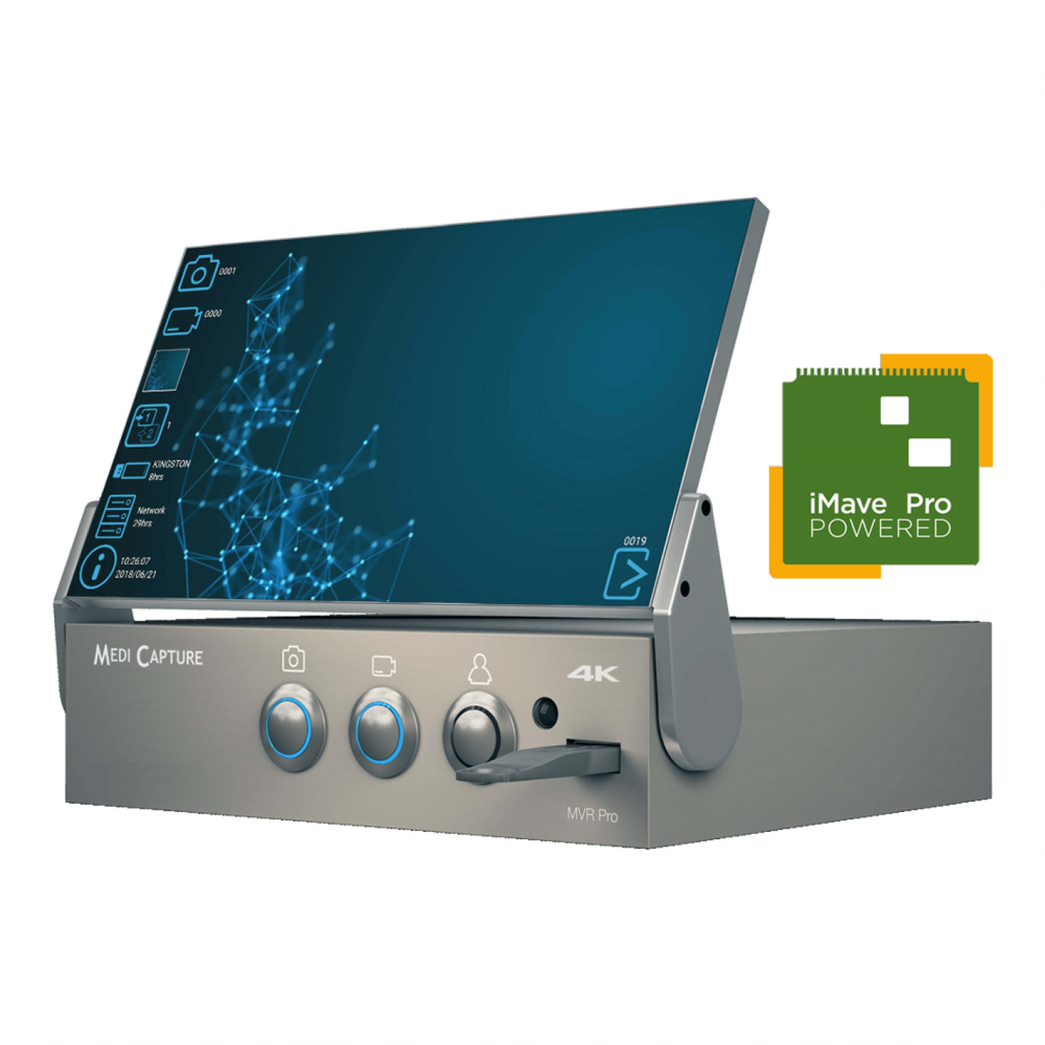 Medicapture MVR Pro HD 4k
The MVR Pro HD is the first in a series of highly-advanced HD medical video recorders from MediCapture®. With full patient workflow connectivity, crystal clear HD resolution and a generously-sized built-in touch screen monitor, this new recorder includes an ideal combination of rich features accessible at a touch of a button.

Compact, rugged and silent – it is the perfect alternative to former PC-based solutions for hospital facilities which are looking for the advanced combination of easy video capture and seamless patient workflow capabilities. Based on the exclusive iMave Pro platform, the MVR Pro HD is designed to benefit today's modern operating rooms and surgery centers.
Full Patient Workflow connectivity including network storage and DICOM option.
Built-in touch screen monitor with intuitive icons.
Full HD video recording at 60 frames per second with smooth, crystal clear resolution.
Parallel recording or Picture-in-Picture recording to provide for two-camera procedures with easy toggling functionality.
Pre-recording functionality to ensure that important procedure footage is not missed.
Real-time play back and freeze function to check on video.
Real-time editing, making notes and generating reports.
Audio Recording for procedures that require sound through wire or wireless microphone.
Remote Access through tablets, laptop, handheld devices via WiFi connectivity.
Video Streaming to the other room for education.