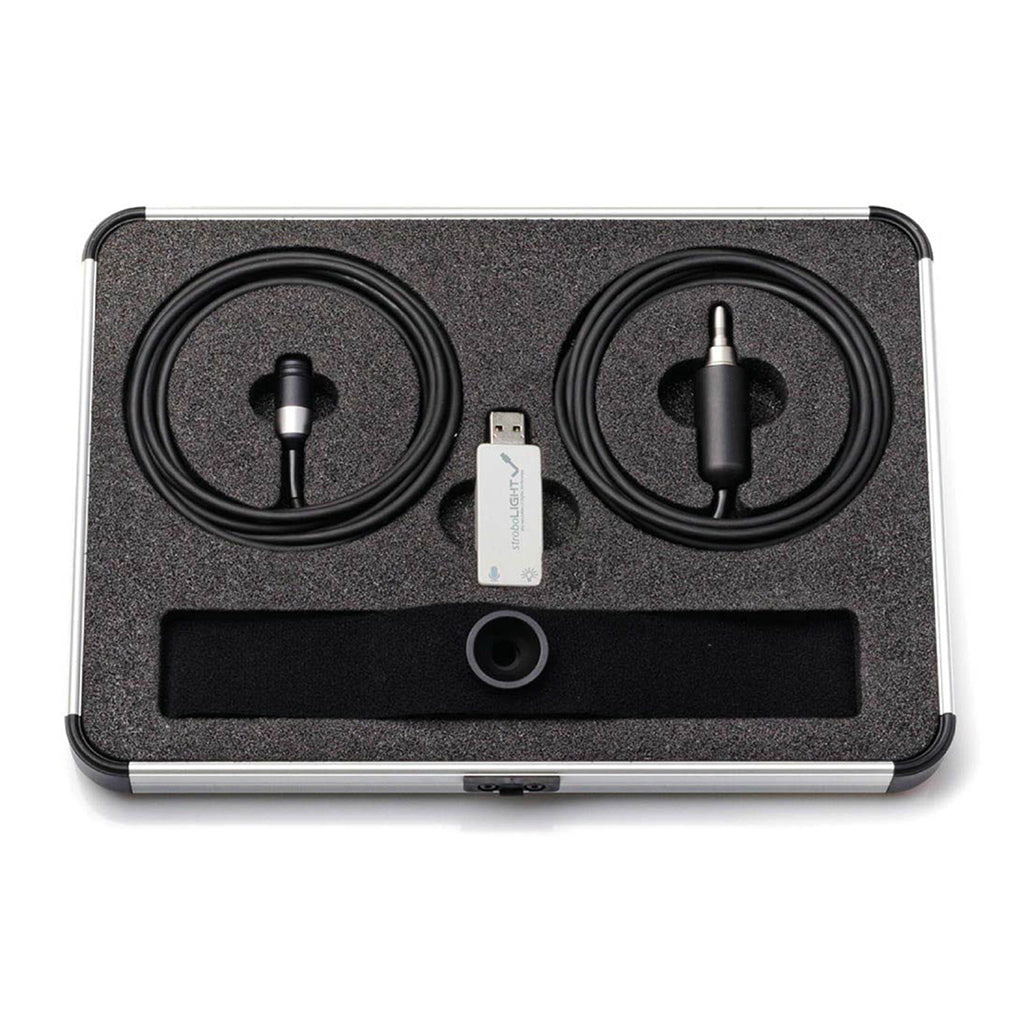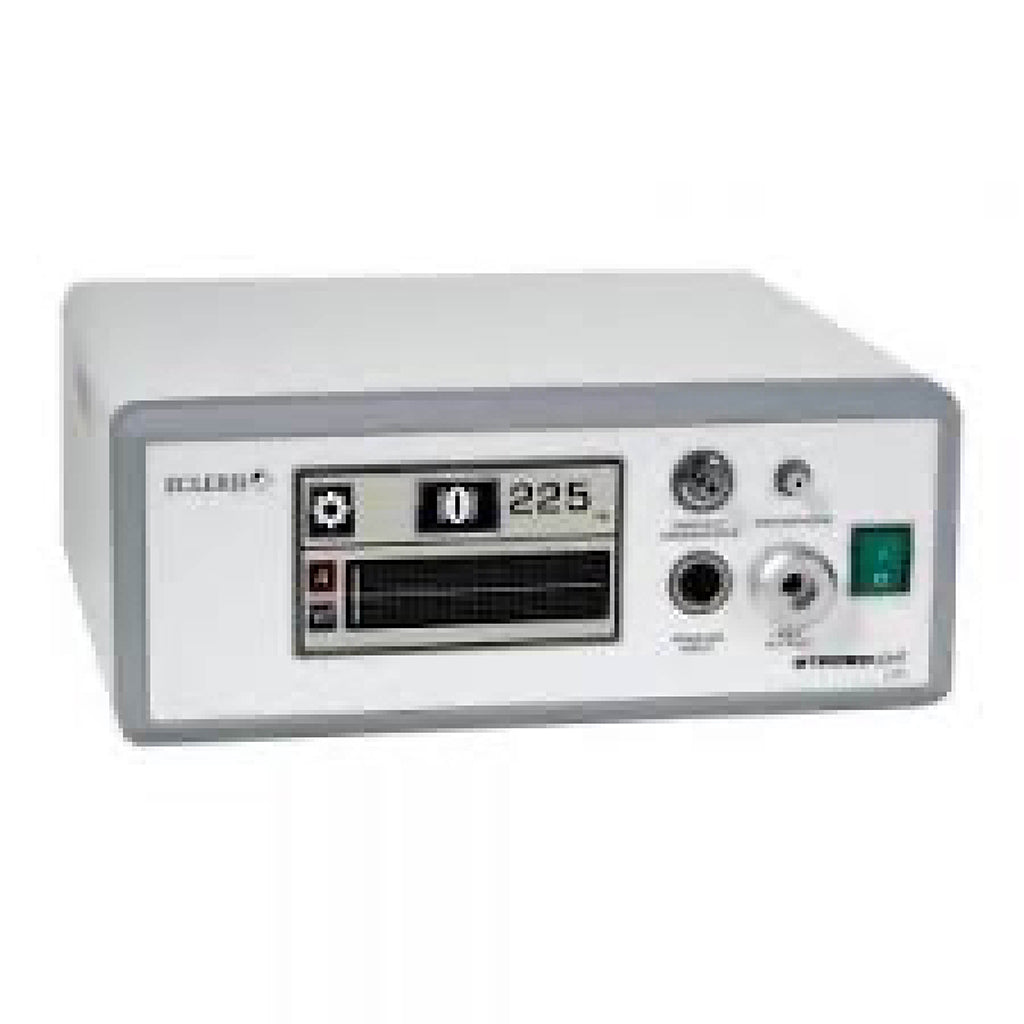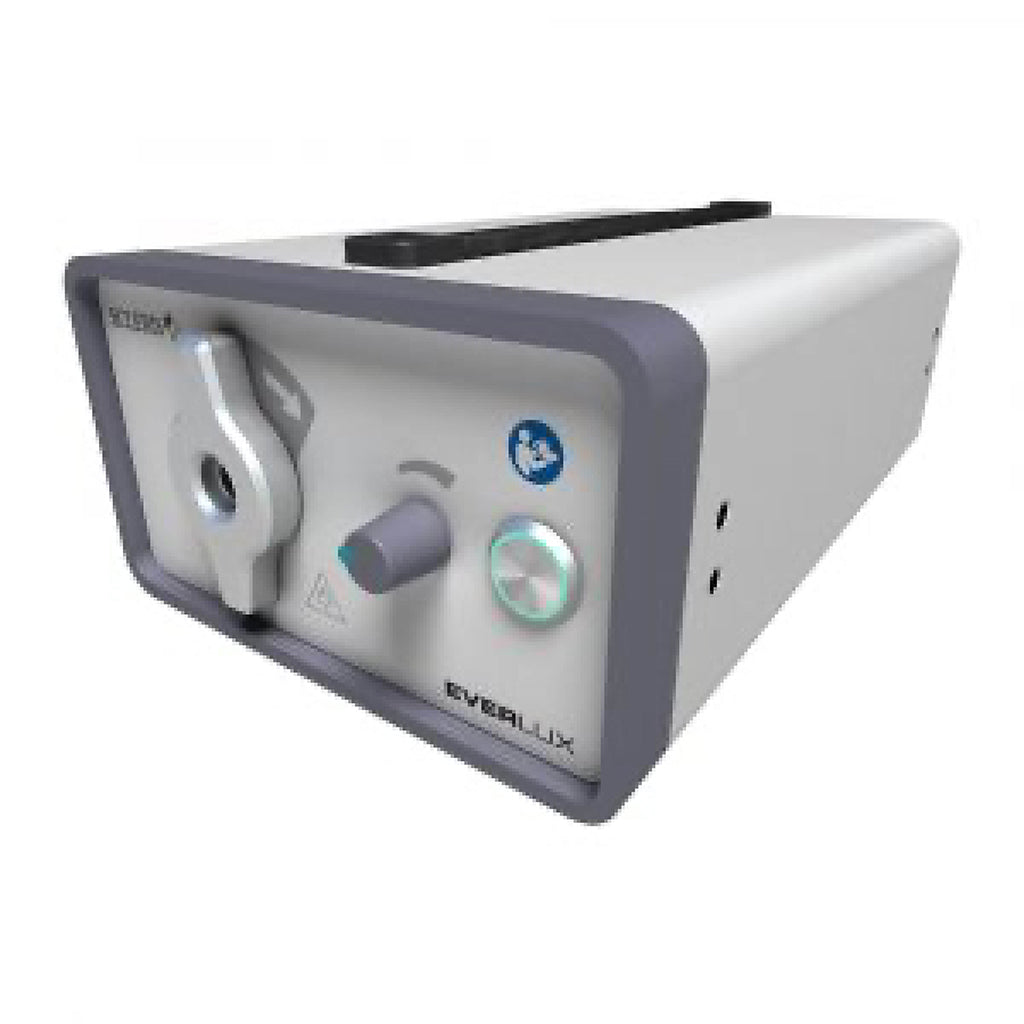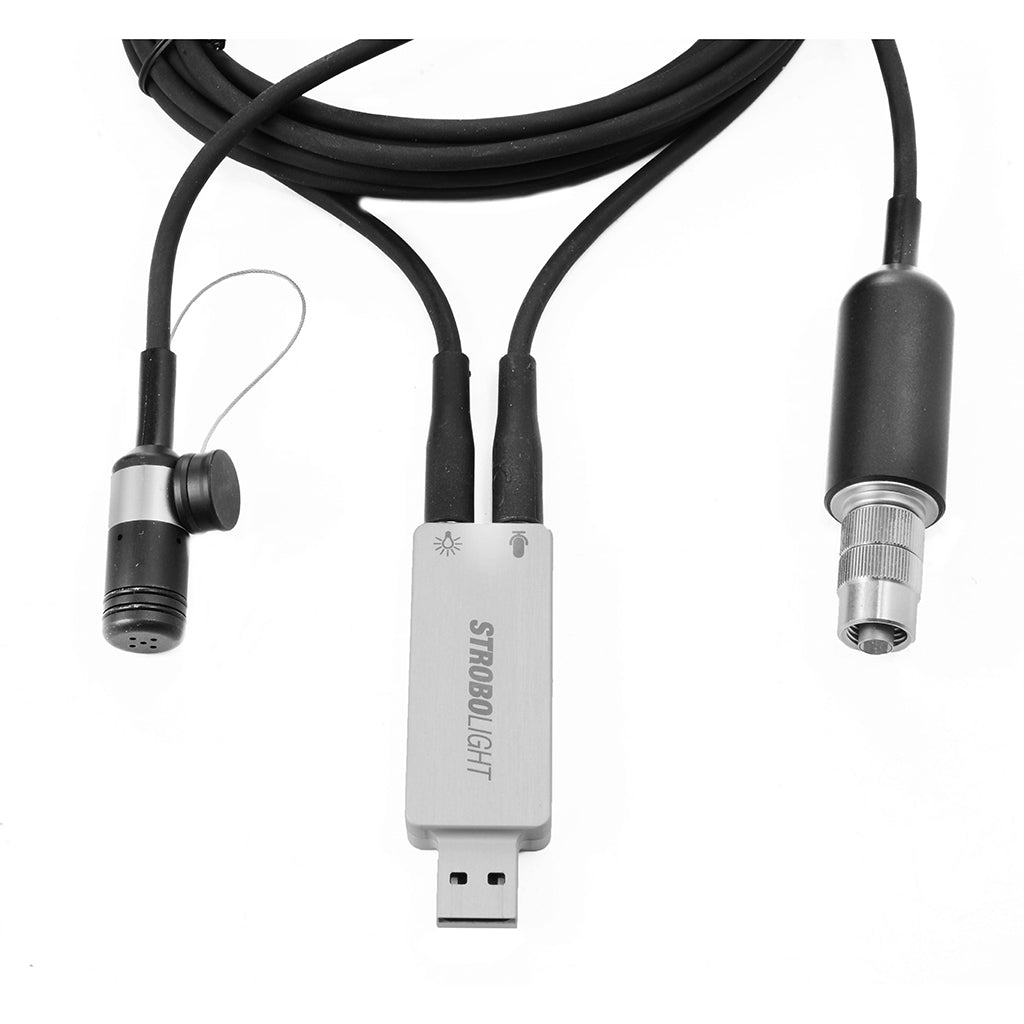 IC Lercher StroboLIGHT
Revolutionising digital stroboscopy, the stroboLIGHT offers vocal folds in high resolution, while being fully portable so that it can be used at various locations. All that is needed is a computer, notebook or tablet with a free USB port.

The stroboLIGHT can be used either as a "standalone" system or in conjunction with existing equipment: simply connect the USB stick – position the laryngoscope – carry out the stroboscopy – finished!
The USB stick operates as the control unit of the stroboLIGHT and is simply connected to a standard USB port. The USB port supplies sufficient power for the entire system. The high-power LED light source is connected directly to the control unit. Thanks to its screw adapter, it can be deployed in conjunction with any conventional endoscope system. Producing 800 lumen and a colour temperature of 5600 kelvin, it ensures ultra-bright illumination in rigid as well as flexible endoscopes. The contact microphone is attached directly to the throat by means of a replaceable hook and loop fastener or by hand. This ensures precise frequency detection in the range from 70 to 1100Hz.
The stroboLIGHT Control Center app is responsible for controlling all functions of the stroboLIGHT. With the help of the app, for instance, the medical practitioner can switch between permanent and stroboscopy light – with a simple click. In permanent-light mode the luminous intensity can be freely adjusted. In stroboscopy mode the user can select between slow motion and still frame with a 360-degree phase change. The slow motion function can be adjusted in a frequency range from 0.1 to 10.9Hz and allows perfect diagnostics irrespective of the frequency range selected.
Multi-device use – Windows PC, Mac, notebook or tablet
The USB control unit – with connections for the LED endoscope light and the patient microphone
The LED endoscope light – can be used in conjunction with any type of endoscope (flexible or rigid) – in stroboscopy or permanent-light mode
The special microphone – with a frequency range from 70 to 1100 Hz