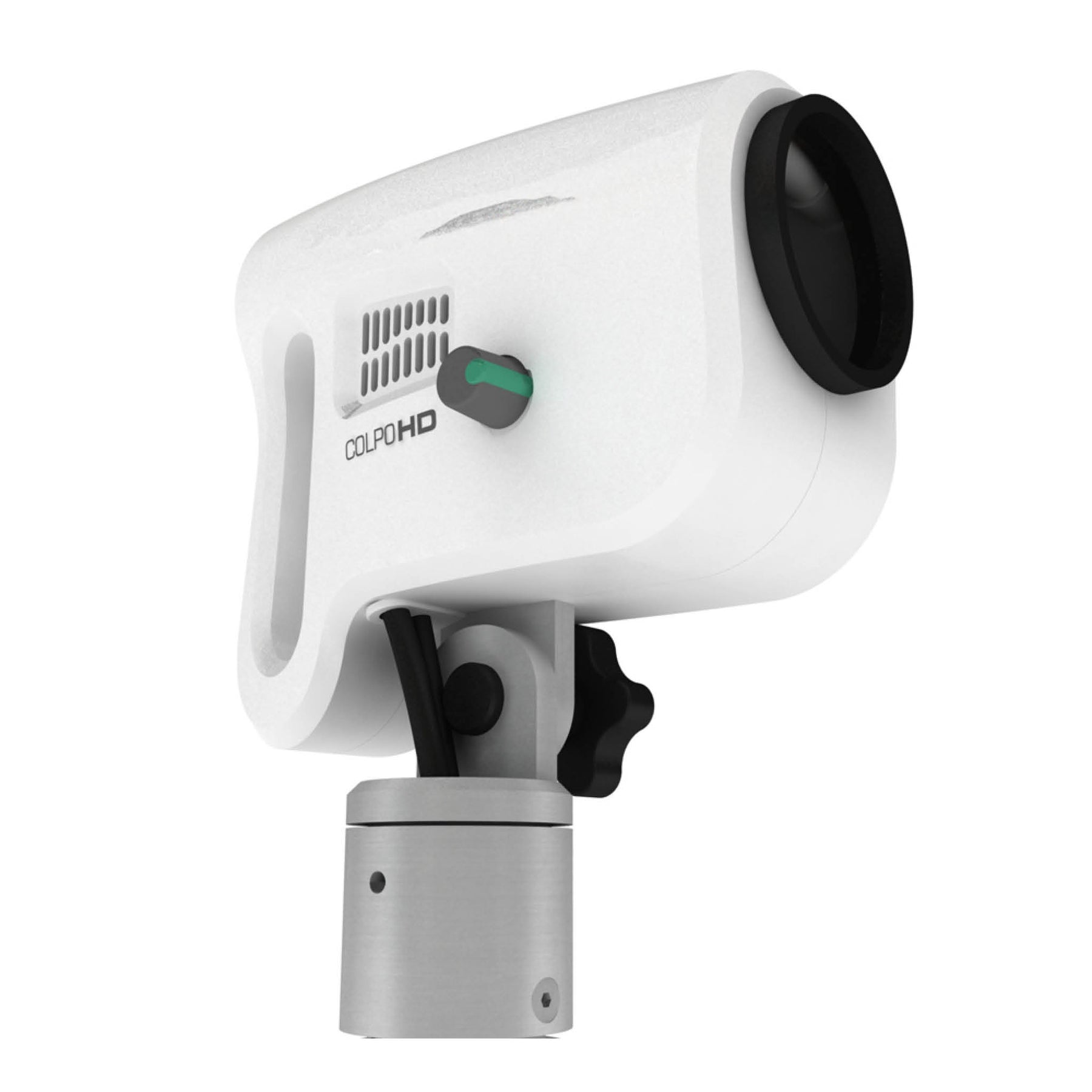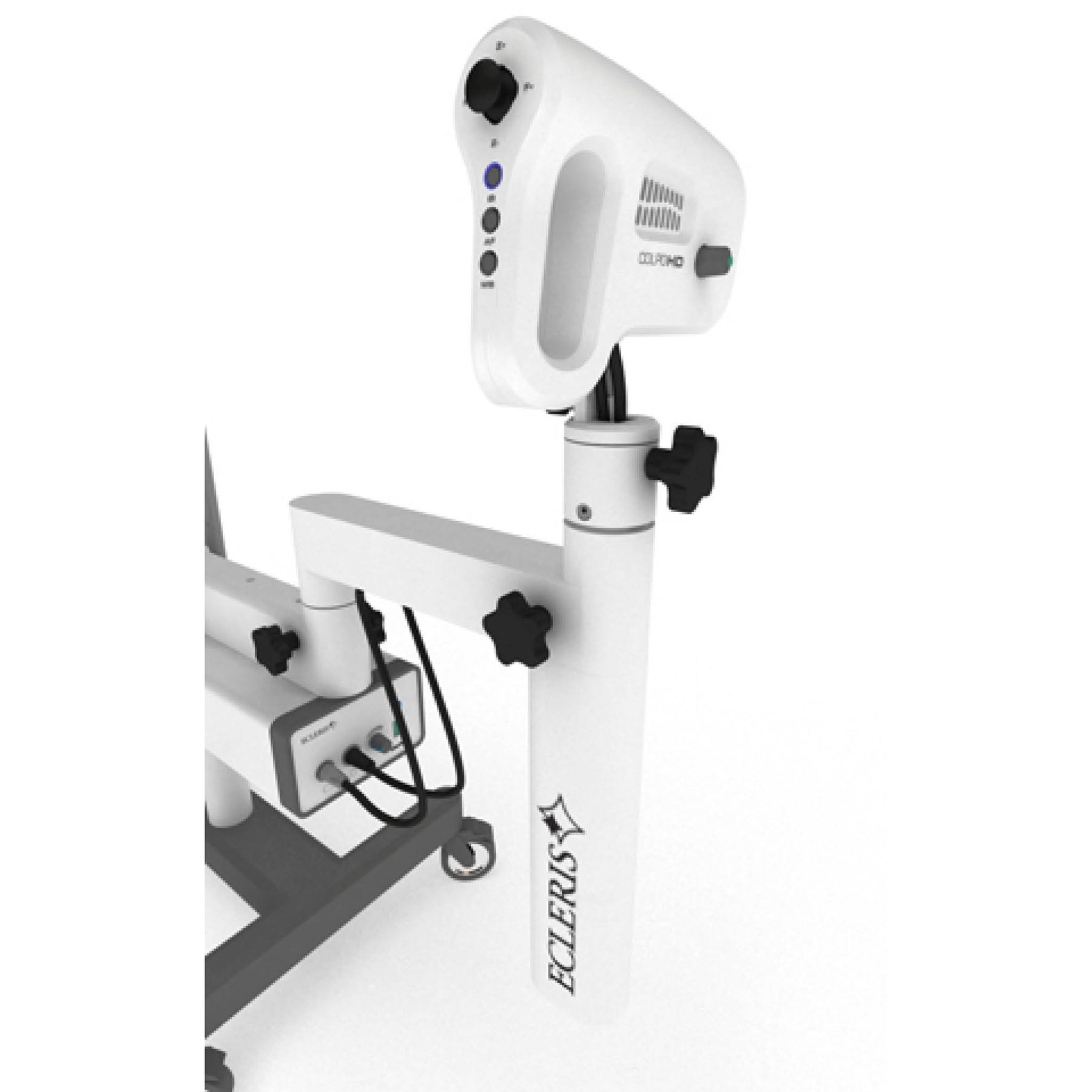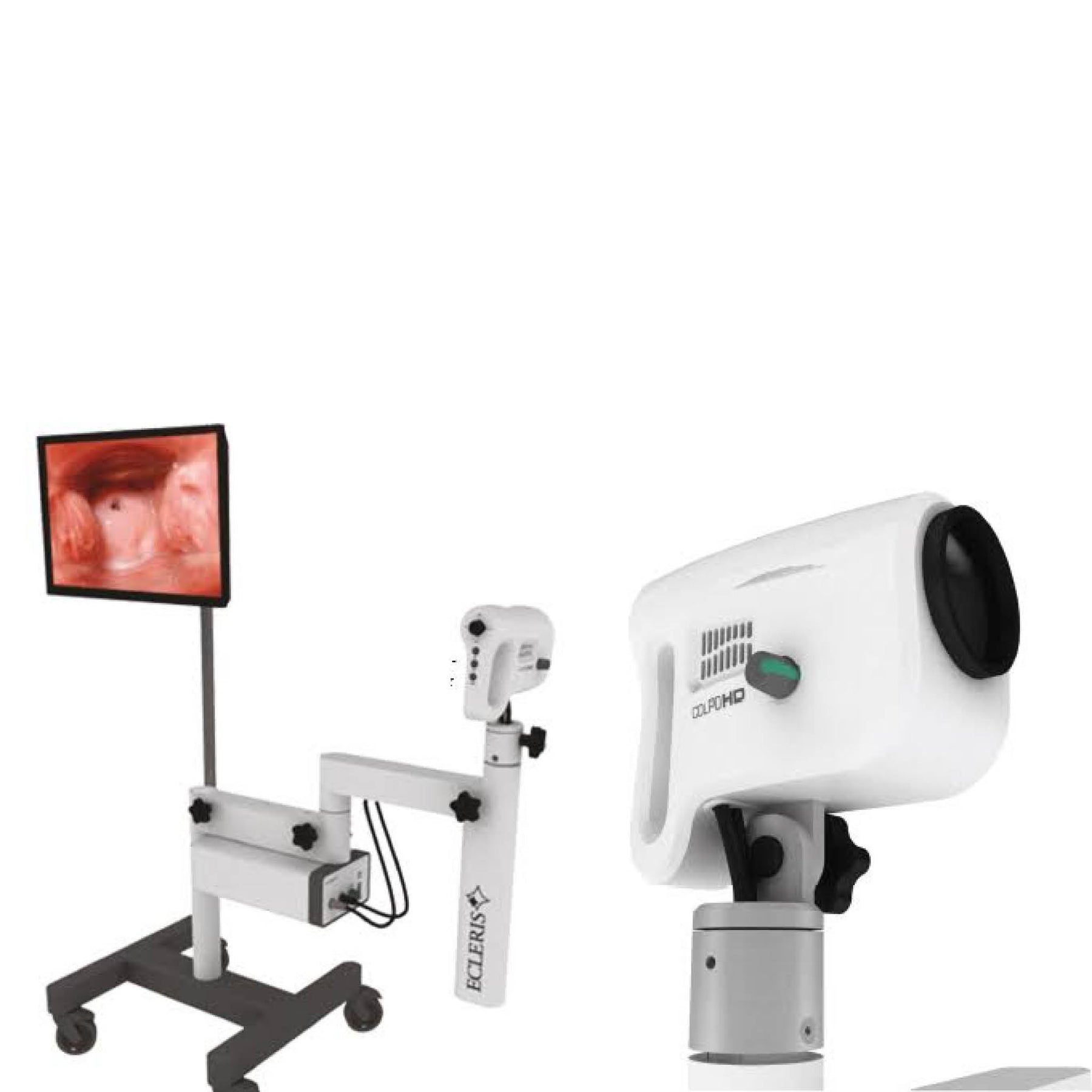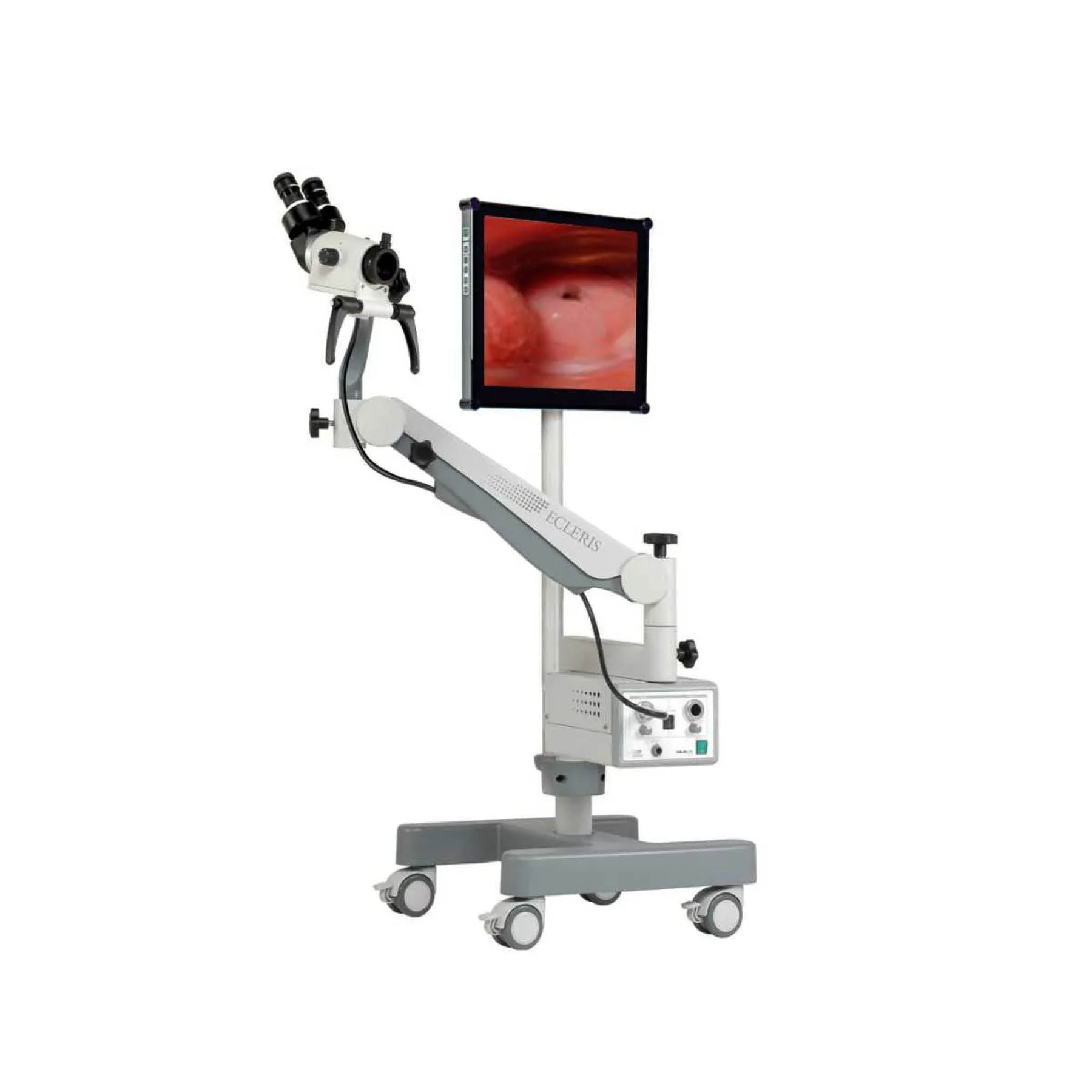 Ecleris Video Colposcope HD
The Ecleris ColpoHD Digital Video Colposcope offers clinicians an illuminated, high definition magnified view of the cervix and tissues of the vagina and vulva. As a screening tool for sexual assault victims or for the early detection of precancerous lesions, the ColpoHD provides insight into relevant pathology changes of tissue shape and colour with magnification of up to 50x and a digital zoom up to 128x.

The integrated electronic green filter delivers exceptional pathology visualisation, with clear, true colour imaging and superb depth of field. The swing arm mounted high-definition (HD) camera can be easily maneuvered into place. Optional integrated image capture is available for documentation along with archiving and printing of images.

A powerful tool for cervical cancer screening!
The ColpoHD is precise and easy to handle in all examination situations. High quality optics along with bright LED illumination and high-tech CMOS image sensors, guarantee fantastic quality HD images are displayed for every patient.

The ColpoHD is also ideally suited for the examination of sexual assault victims who may be uncomfortable with a traditional Colposcope examination, where the physician works through a standard microscope binoculars.
The ColpoHD offers distance and a level of privacy for these patients who may be in a vulnerable frame of mind. The ColpoHD also offers optional image archiving and documentation of the examination in high definition image quality which is vital for sexual assault cases.
OSD (on screen display) with indication of real magnification

Zoom and focus operated by 4 way joystick

Still Image function

WB (white balance) push button control

Perfect colour discrimination due to CMOS HD technology

Floor stand system with 4 anti-static lockable castors

Adjustable vertical control with double arm for smooth positioning

Optional image & video storage with audio