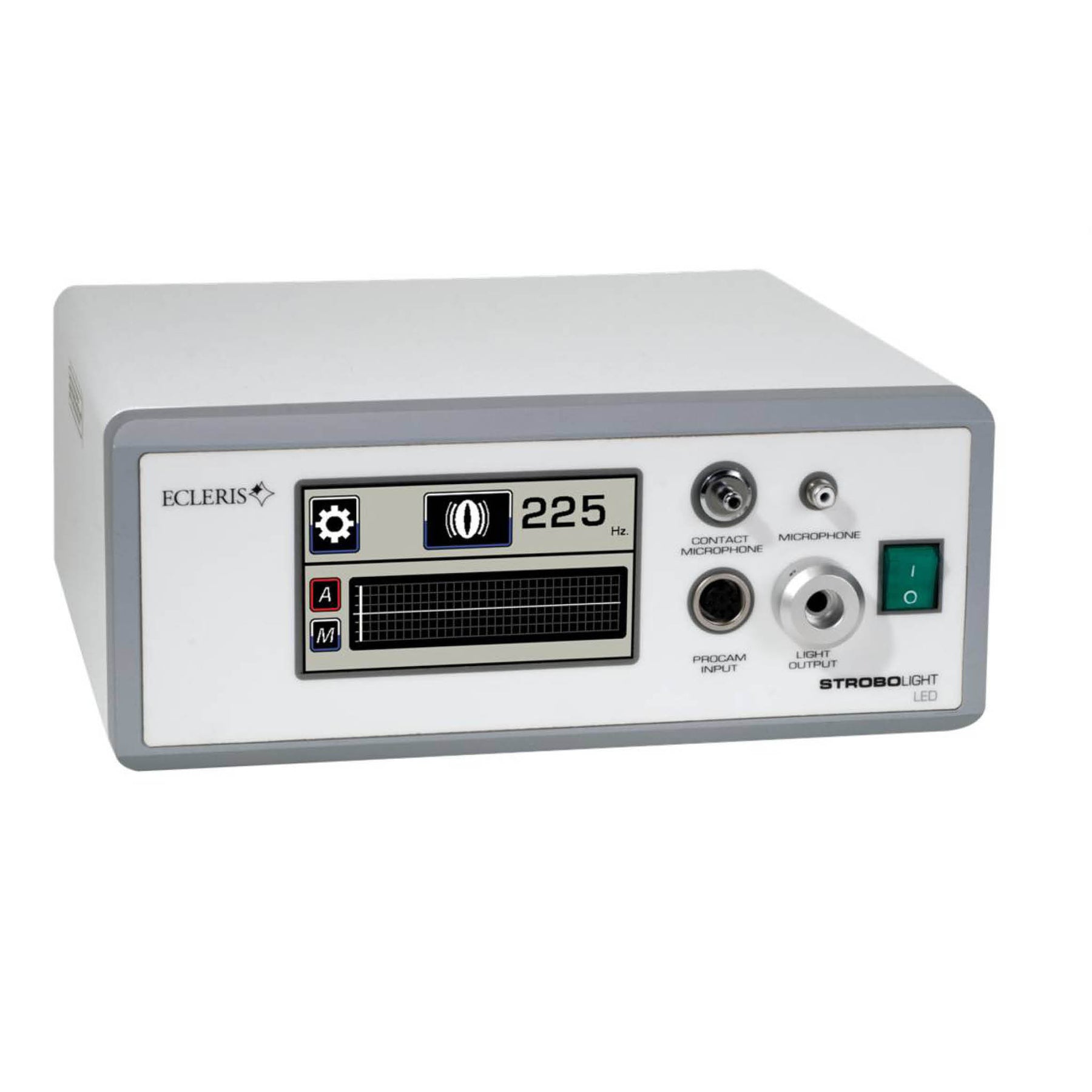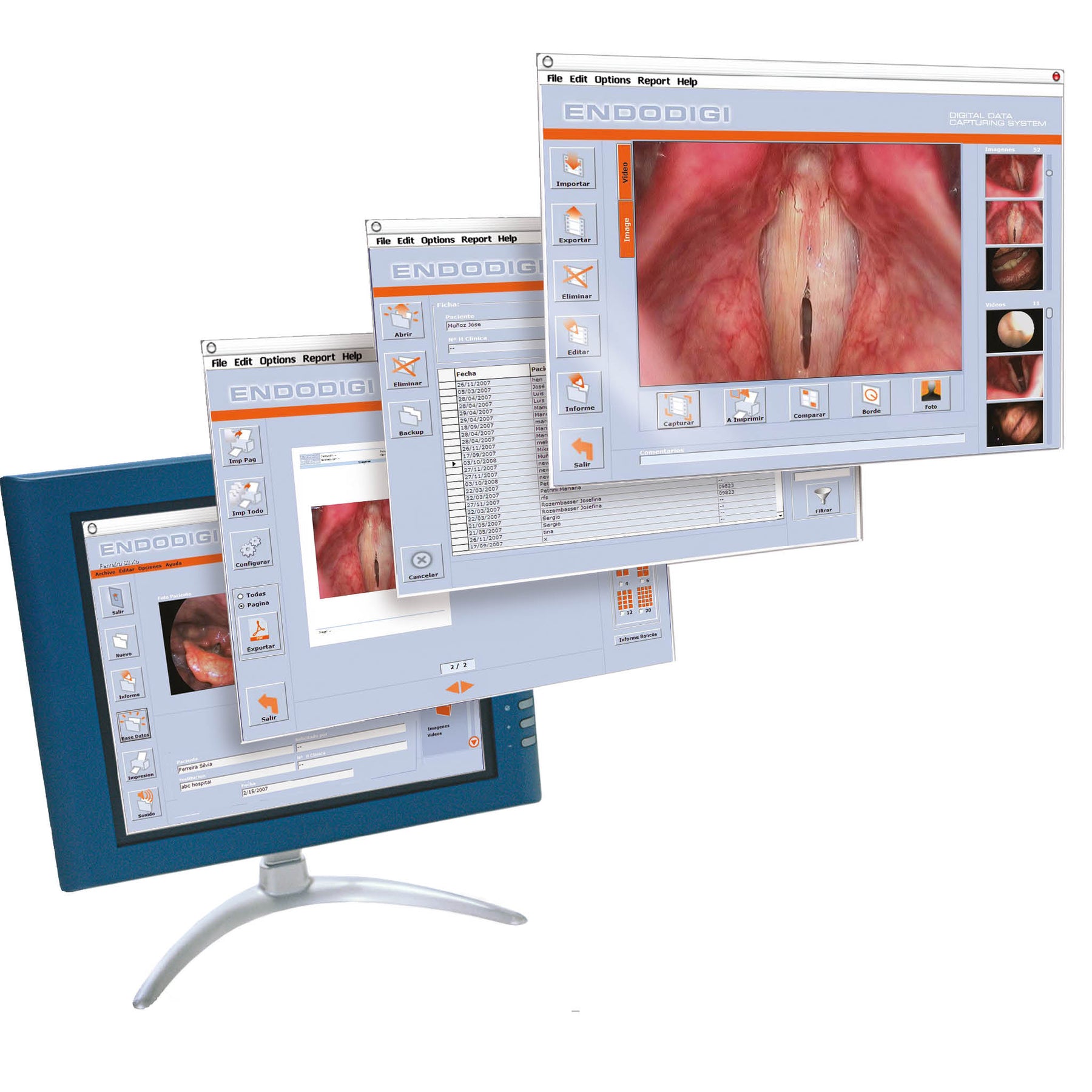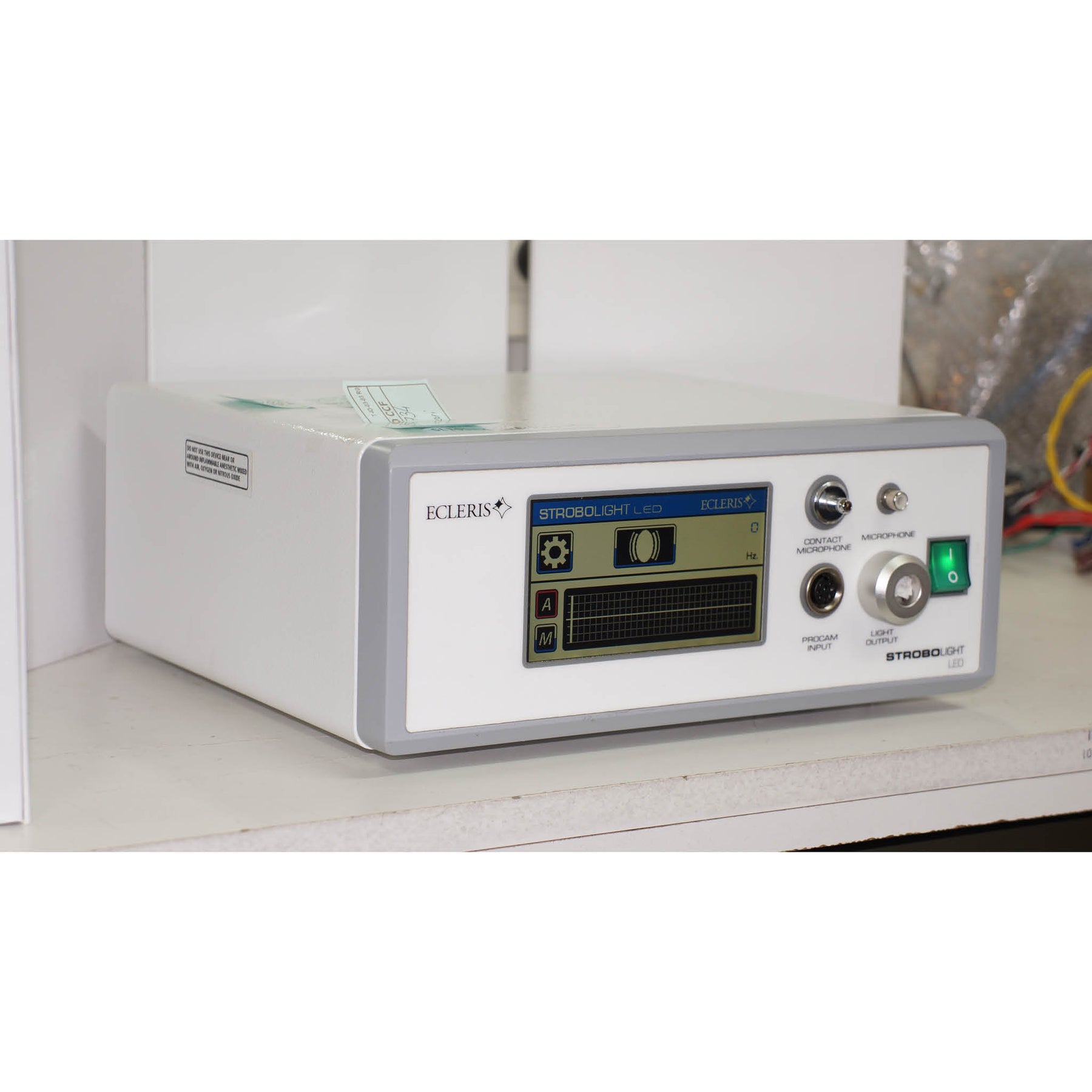 Ecleris LED Stroboscope
The Ecleris LED stroboscope was developed as an alternative to the existing Xenon model. With a bulb life of over 50,000 hours, the LED stroboscope is perfect for all types of larynx examinations while providing a light output close to that of Xenon.

The Ecleris LED Strobsocope is a convenient stroboscope system, light weight with a compact design that, when combined with ENDODIGI (Video/Image Documentation) offers the best value for stroboscopy in the market today.
The LED stroboscope can also be used as a traditional LED light source for all types of endoscopy. The Ecleris LED Stroboscope features our auto-transition light source technology, which automatically switches from continuous light to strobe light via patient phonation (no foot control required).
The light output from the stroboscope can be used in pulsed or continuous mode thereby simplifying the insertion of the instrument.
The LED stroboscope also boasts integrated camera electronics for use with the Procam handpiece. A separate camera unit is no longer required as all the connections are included for image capture and storage.
This unit also allows for a standard electronic microphone connection along with the pneumatic throat microphone used for the synchronisation of the strobe. The audio output can now be fed to any conventional recording device such as the Endodigi or USB200.
Automatic synchronisation

First High Power LED (80W) Complete portable package.

Compact and easy to transport.

Integrated videocamera Procam (optional).

Amplified audio output

Suitable for flexible & rigid endoscopes