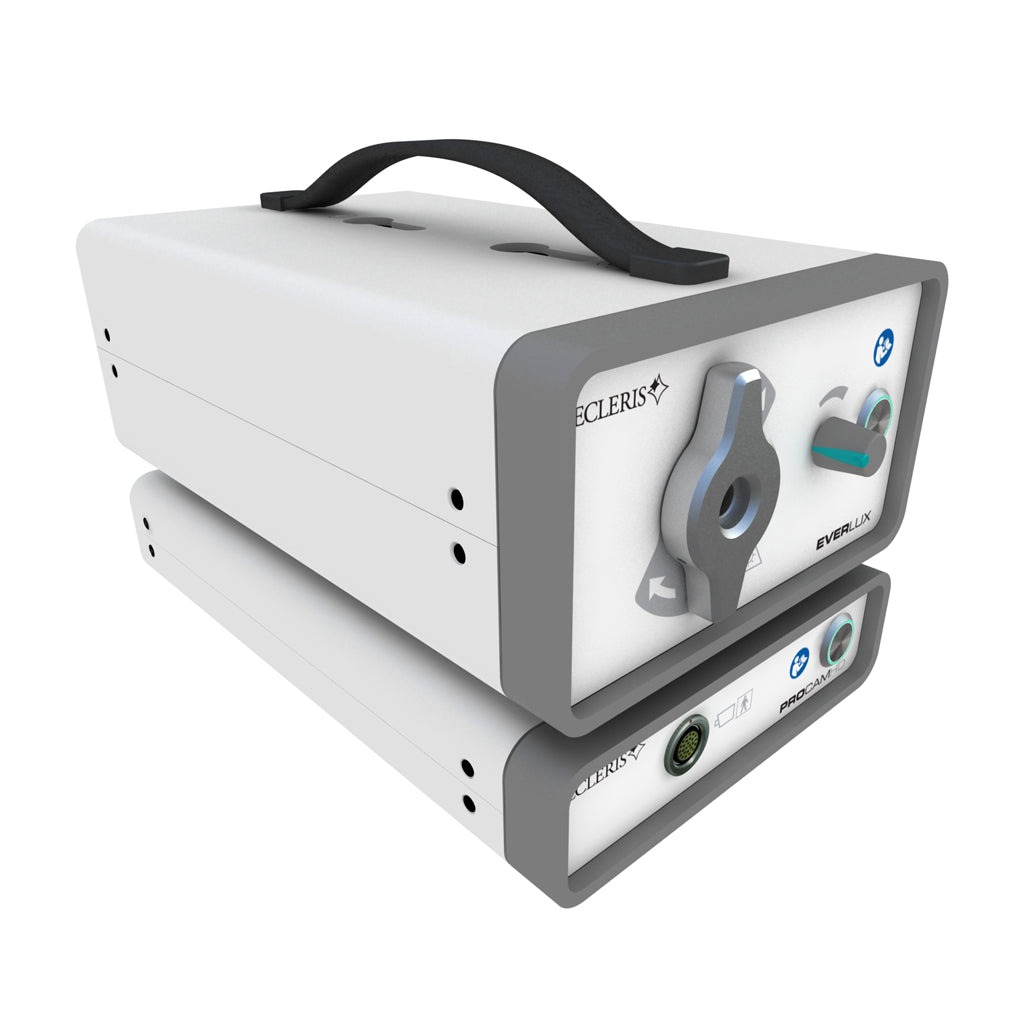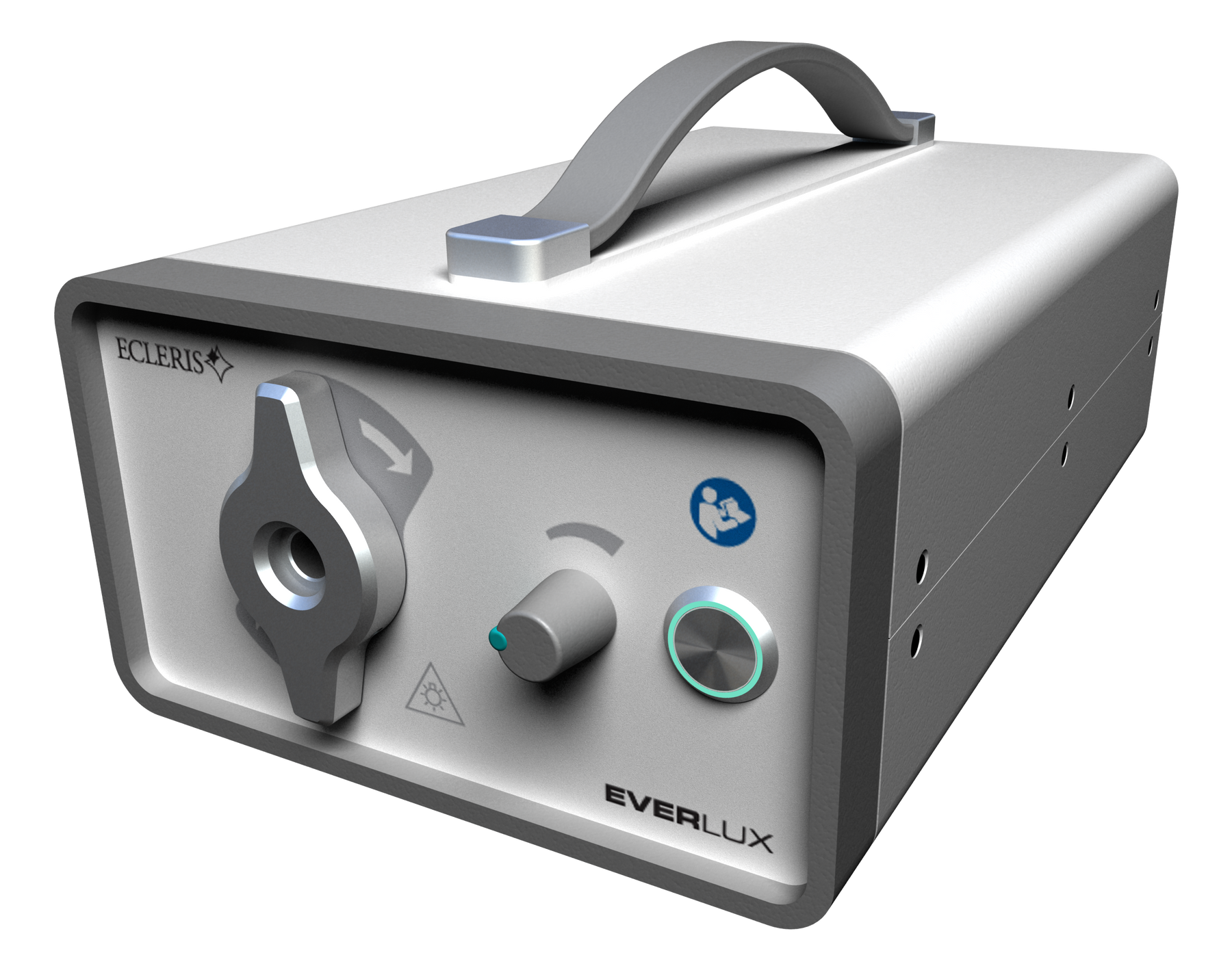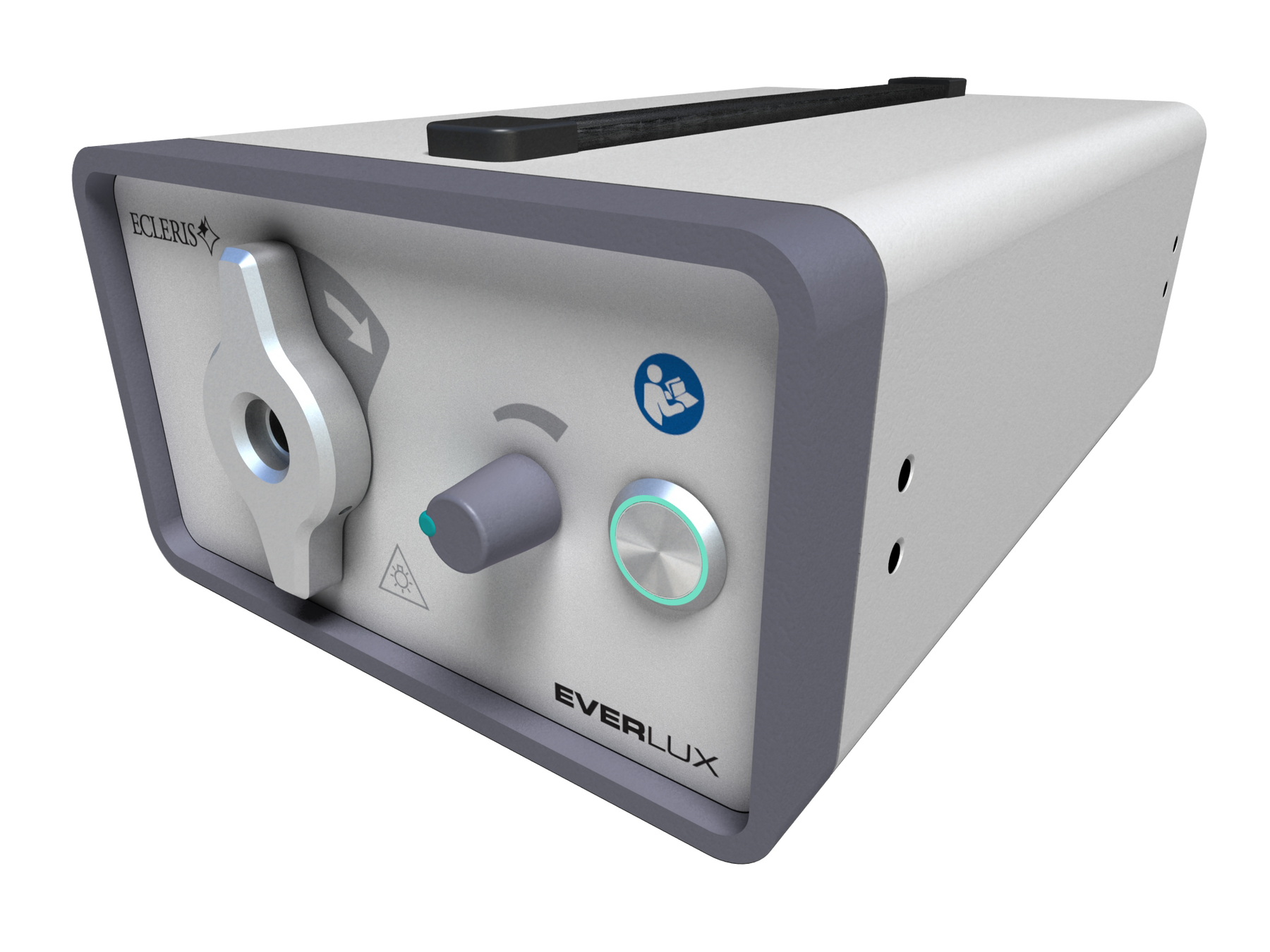 Ecleris Everlux Pro LED Light Source
The Everlux Pro LED Light Source has been designed to be used in all medical applications and comes with a universal light guide adapter to accommodate the most common light guides on the market. (Storz, Wolf, Olympus, & ACMI) As with all Ecleris LED light sources, the Everlux comes with 20,000 hours of bulb life and provides a high intensity white light.

The Everlux Pro has an LED lighting module which produces the necessary light to obtain high quality video images. The cold, deep white light of the Everlux Pro enhances the image quality and colors allowing it to be used for all types of procedures. An electronic intensity control ensures ease of operation.