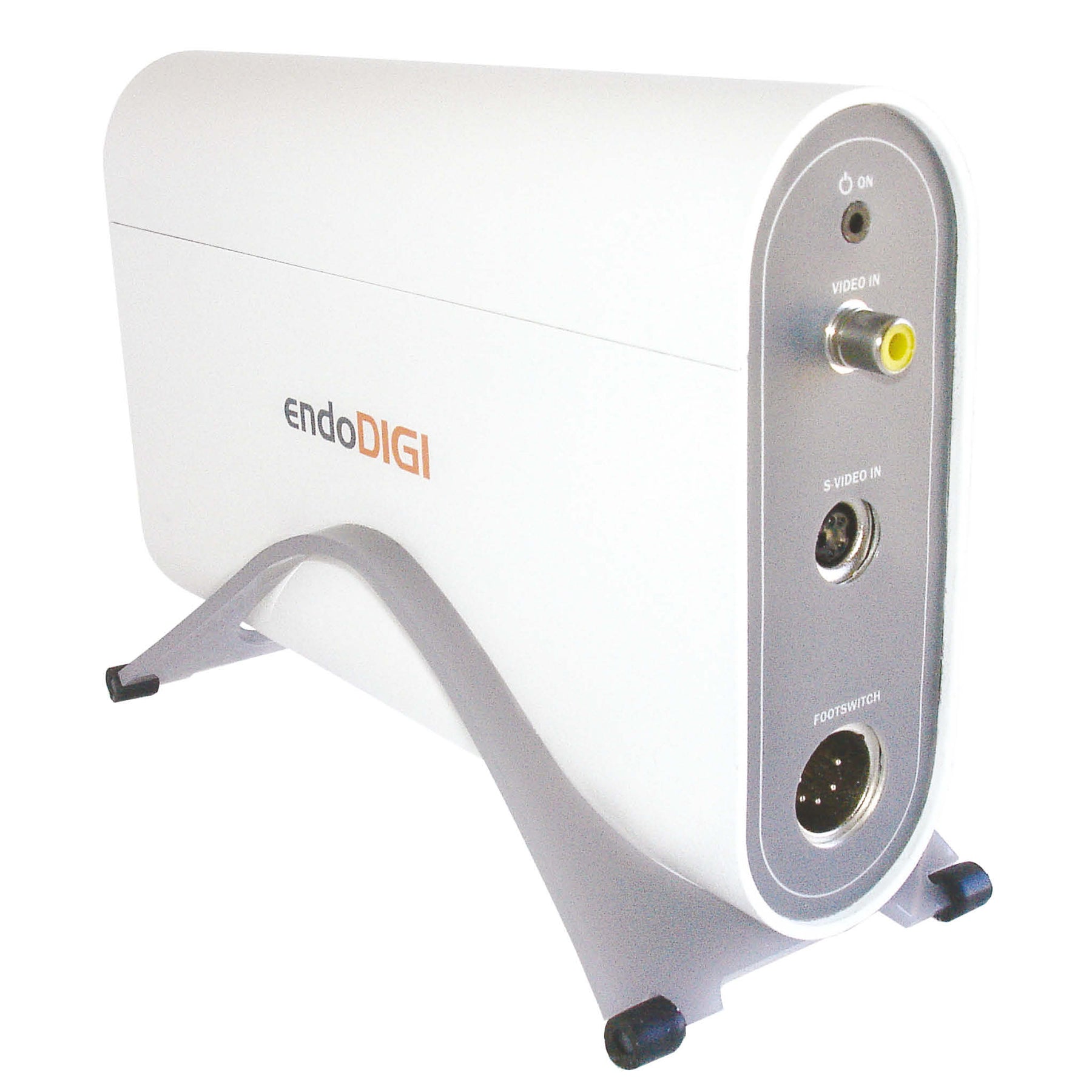 Ecleris EndoDigi Capturing System
The EndoDigi System enables high resolution image capture along with live video and audio recording. The system is easy to use and has been designed for use in the modern digital practice. The Endodigi is ideal for recording procedures such as diagnostic and surgical endoscopies, gynecology, video microscopy, and other applications that involve a video signal.

The EndoDigi is a small portable box that can be used with a laptop or desktop computer using the USB port connections. The system includes footswitch control which allows the user to capture images and start stop videos providing freedom for hands. The Endodigi capturing system is now available to be used with Touch Screen computers.
User-friendly
This software allows the user to capture a large amount of data images, videos and sounds, which are digitally stored in the computer.
Patient database
Image/video banks organize the information and facilitate the search of specific images and or videos.
Intuitive EDIT function
Allows the user to edit videos and cut off the undesired part of videos at the beginning and the end of the specific procedure. This feature is a time and disk space saver since allow the user to preserve only the valuable part of the captured video.
Digital recording sound capabilities: provides the ability to document a patient's voice.
Compare function
Allows the user to compare 2 or more pictures, from the same or different patient.
Report function
Includes the image selected by the user and is easy to configure.
Image Importation
The system allows the image importation from any JPG picture.
Export function
Is available for Videos (wmv format) and Images (jpg format).
Printing
Is easy and available through any windows compatible printer.