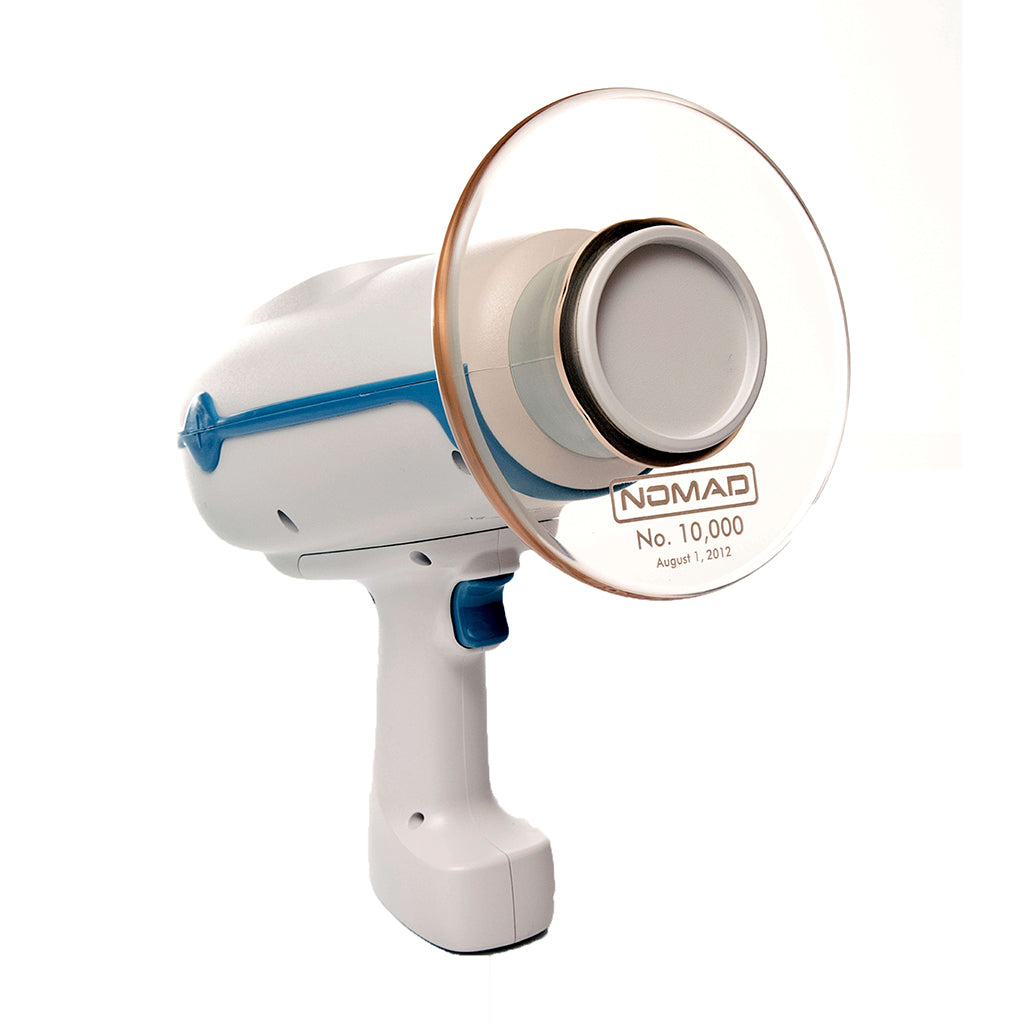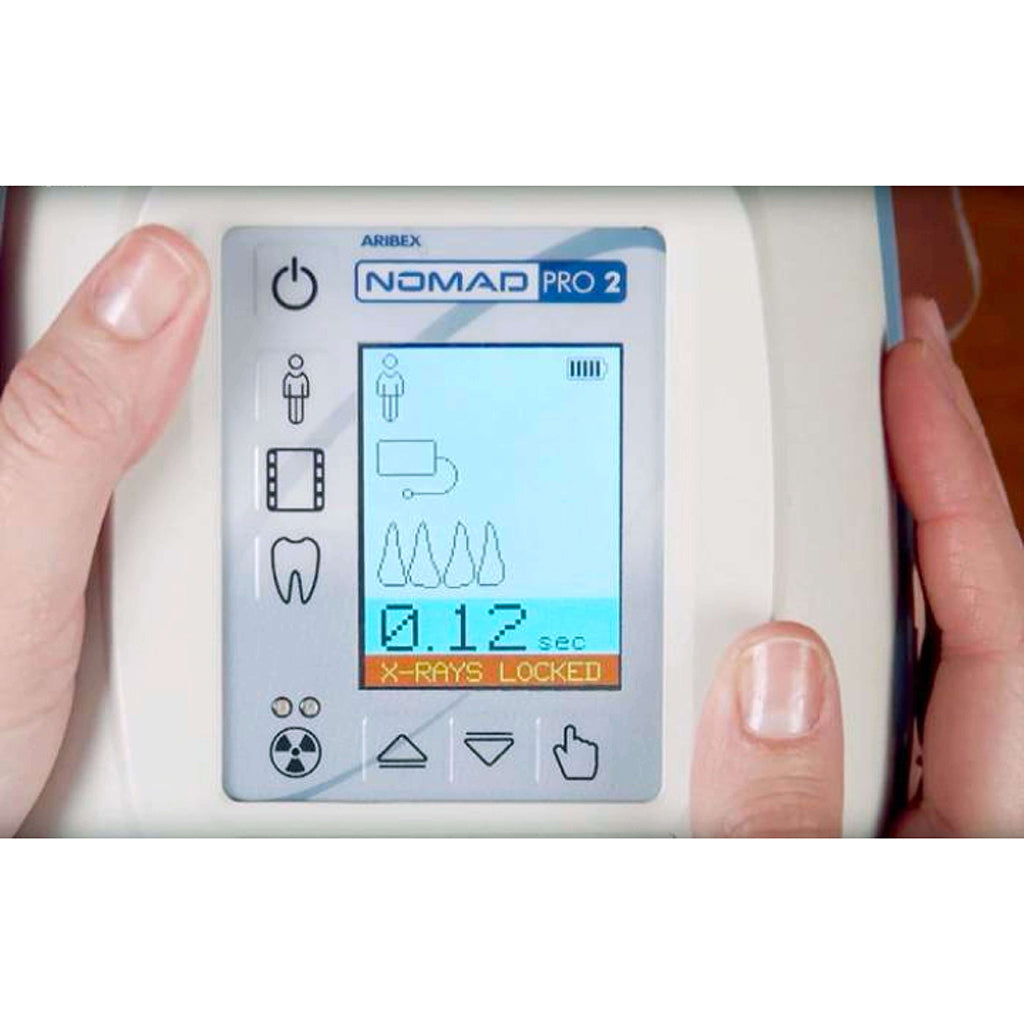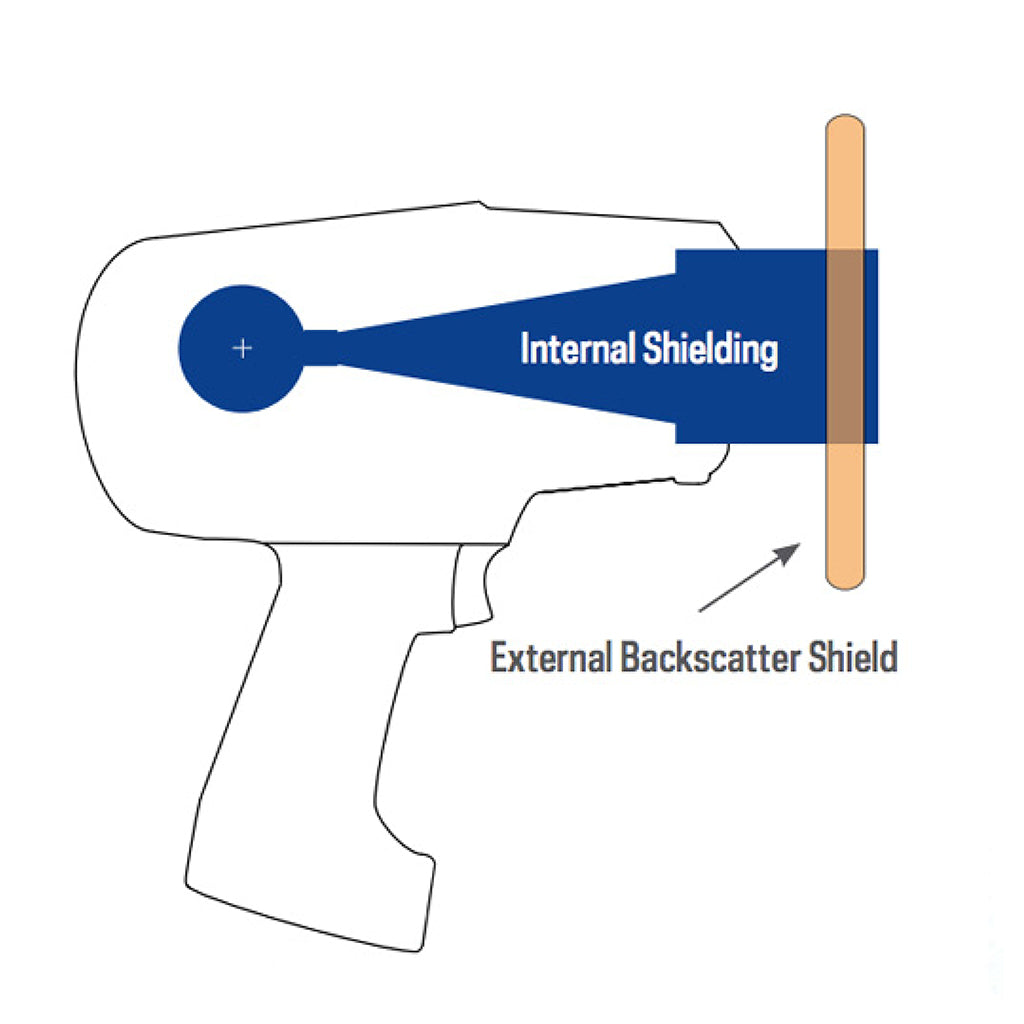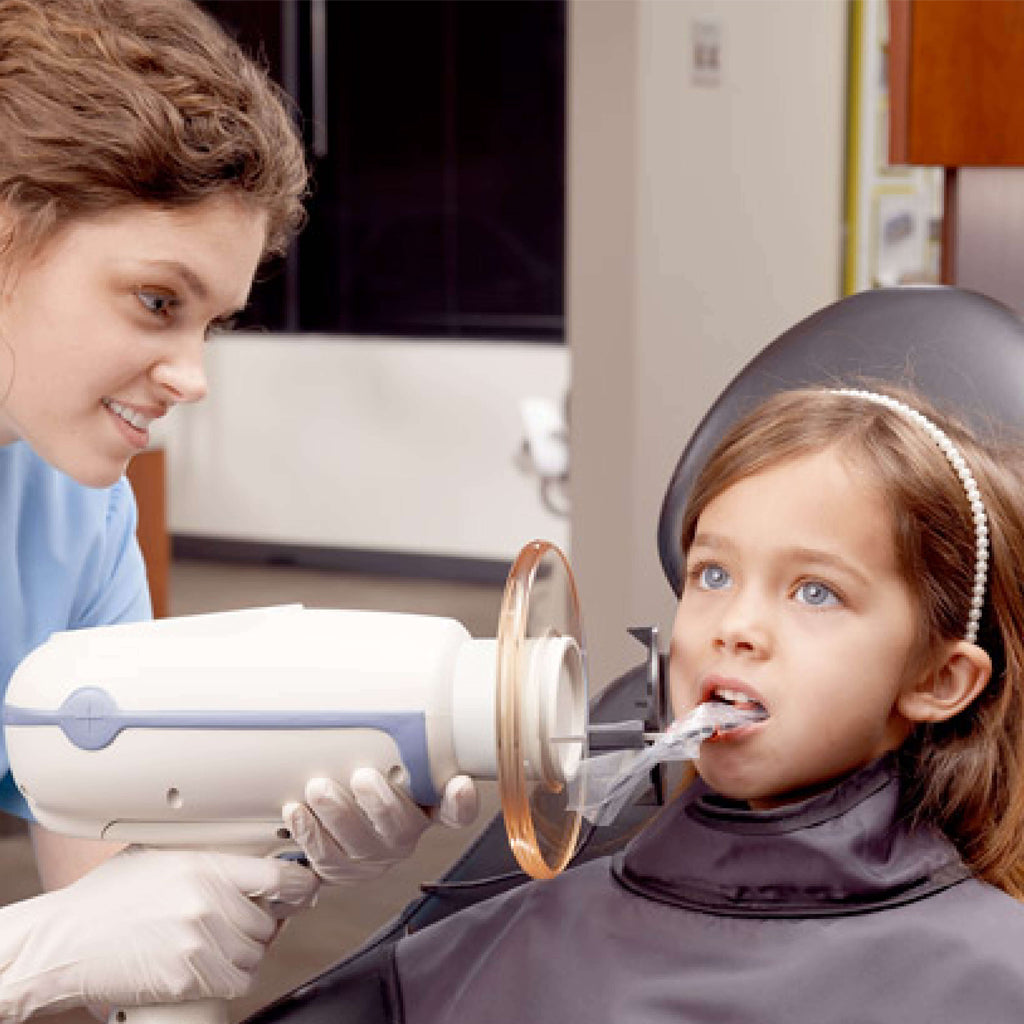 Dexis Nomad Pro 2 Handheld X-ray
With the NOMAD Pro 2 handheld X-ray system, you gain all the reliability and efficiency advantages that every busy dental office needs and appreciates. The NOMAD Pro 2 provides a powerful freedom in workflow that is unattainable with wall-mount units offering an enhanced user interface, preset and programmable exposure settings, and additional time-saving features. Its lighter weight and cordless design improves dental radiography speed, convenience, and efficiency. One NOMAD Pro 2 does the work of multiple conventional X-ray systems, making it extremely economical. The leading technology of NOMAD Pro 2 provides the highest level of safety, quality, and patient care for your dental practice.

The entire unit weighs just over 2 kilograms and the handheld design makes it ideal for clinical, hospital, home-health & nursing homes where you need to move from room to room - perfect for use with children and special needs patients. The Nomad Pro 2 can be used with sensors, phosphor plates and films.

Take quality images with a truly portable hand-held X-ray anytime, anyplace!
Economical
One NOMAD Pro 2 can easily do the work of multiple conventional wall-mount X-ray systems in clinical use, and it is unequalled for field work.
Truly Portable
Weighing only 2.5kg, the battery powered hand-held NOMAD Pro dental X-ray offers true portability with cordless operation and freedom from line voltage fluctuation. On one charge, NOMAD Pro can easily take more than 100 exposures.
Improves Quality and Workflow 
Take an X-ray anytime during a procedure for verification. You will have more diagnostic information when you need it, practicing better dentistry! NOMAD Pro 2 gets the X-ray to the patient, not the patient to the X-ray so you don't even leave the room. This improves work flow and saves time.
Easy to Use
The only input you need is the exposure time, entered through the user-friendly digital control panel. It's easier for you and more comfortable for the patient. The ease of use and time savings is especially effective with children.
Works Wherever You Go 
NOMAD Pro 2 is perfect for traveling humanitarian/mobile dentistry with minimal equipment and facilities.
Application areas:
- Any dental surgery aiming to share equipment between rooms


- Working with small children or patients who are unable to remain stationary during the exposure


- Remote dental examinations in conjunction with digital sensor technology
- Military dental examination in remote locations


- Forensic victim identification


Can you get clear radiographs?
It has been clinically shown that NOMAD Pro 2 produces diagnostic quality X-rays and will work equally well with both film and digital imaging media. NOMAD Pro 2 provides all the benefits of DC performance: highest quality images and lowest patient dosage. NOMAD Pro 2's high-frequency, 60kv DC X-ray generator provides constant radiation output. This improves image quality while reducing the dose to the patient relative to traditional half-wave (AC) generators. There is also no loss of image quality due to movement of the Nomad during the exposure.
Operator Protection
The external backscatter shield and internal radiation shielding are specially designed to protect the operator from radiation exposure. In fact, the exposure from using NOMAD Pro 2 is orders of magnitude less than allowed by the Australian and New Zealand Standards. NOMAD radiation exposure is actually less than 1% of the allowed occupational doses. NOMAD is safe!
Consistent Performance
The high-frequency, constant potential X-ray generator provides constant radiation output. This improves image quality while reducing the skin dose to the patient relative to traditional half-wave (AC) generators.
Flight Case Configuration
The NOMAD Pro 2 can also be supplied in a portable Flight Case configuration allowing the operator to be highly mobile and have everything together in one convenient transport case. The Flight Case includes the NOMAD Pro 2, a digital X-ray sensor, a toughened notebook PC with archiving software, an intraoral camera, a photo printer and a document satchel in the lid. All equipment is protected in the custom foam lining making the flight case a truly portable solution.
More Convenience – Less Cost
Because the NOMAD Pro Cordless Handheld X-ray System is completely portable, just one unit can replace multiple wall mounted X-ray sources.