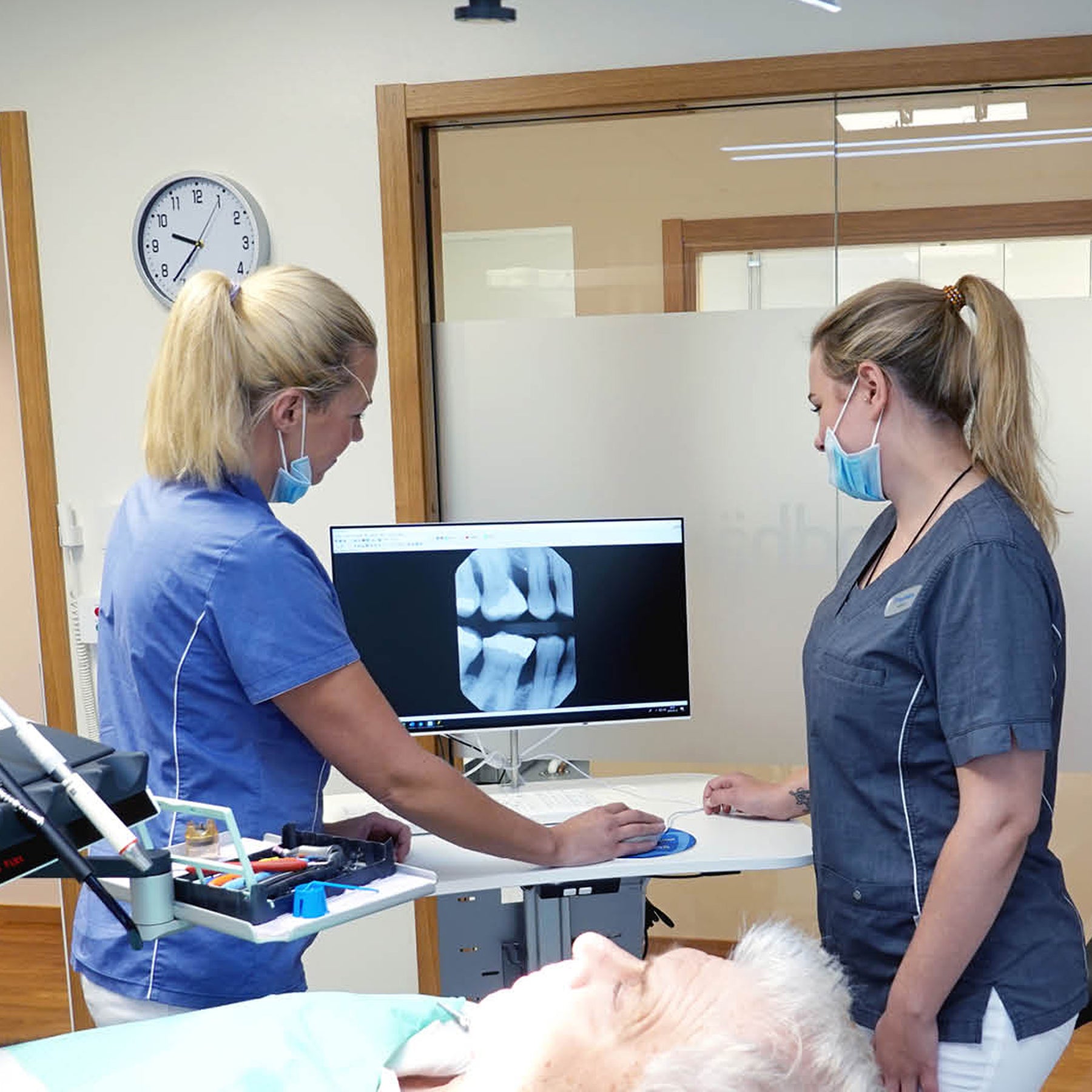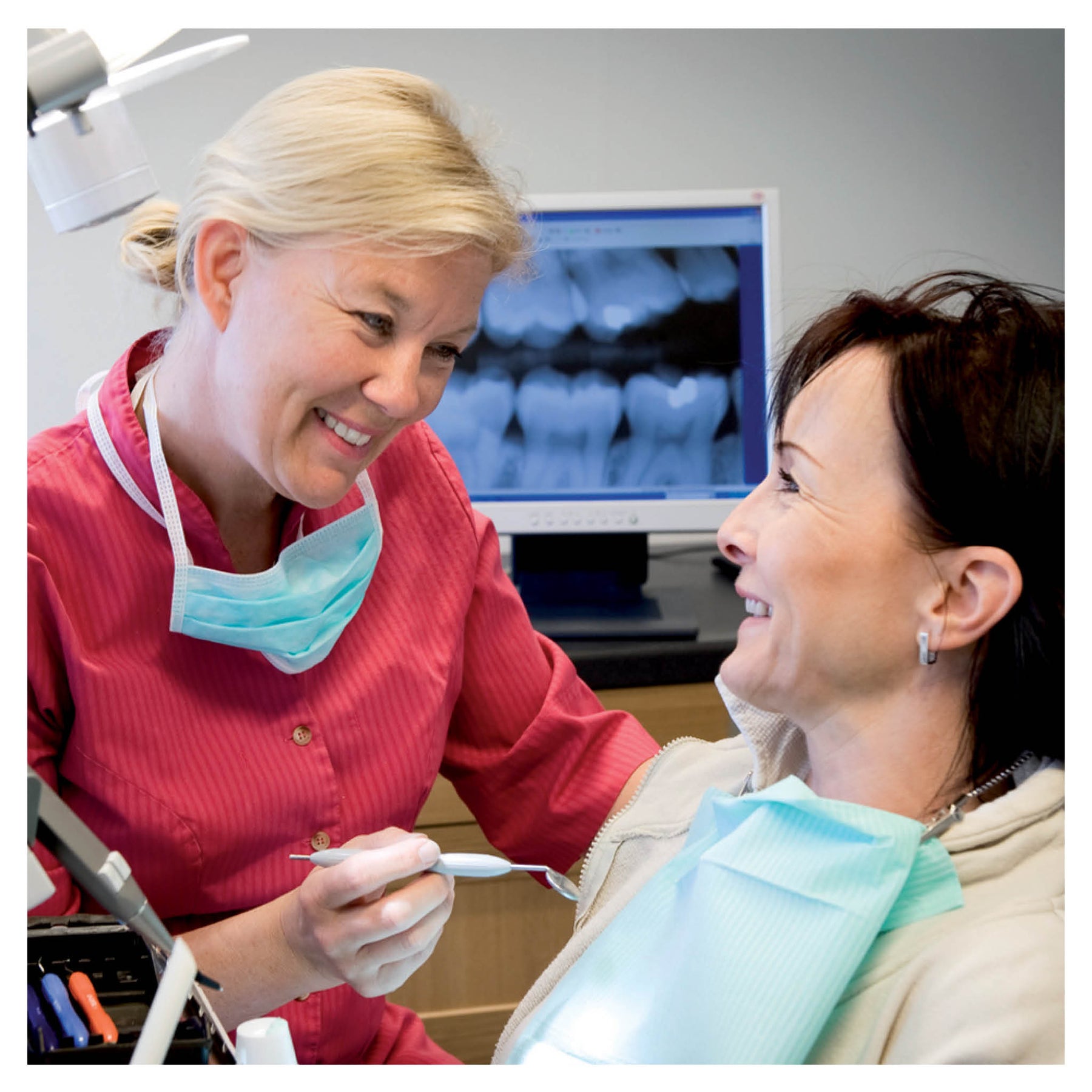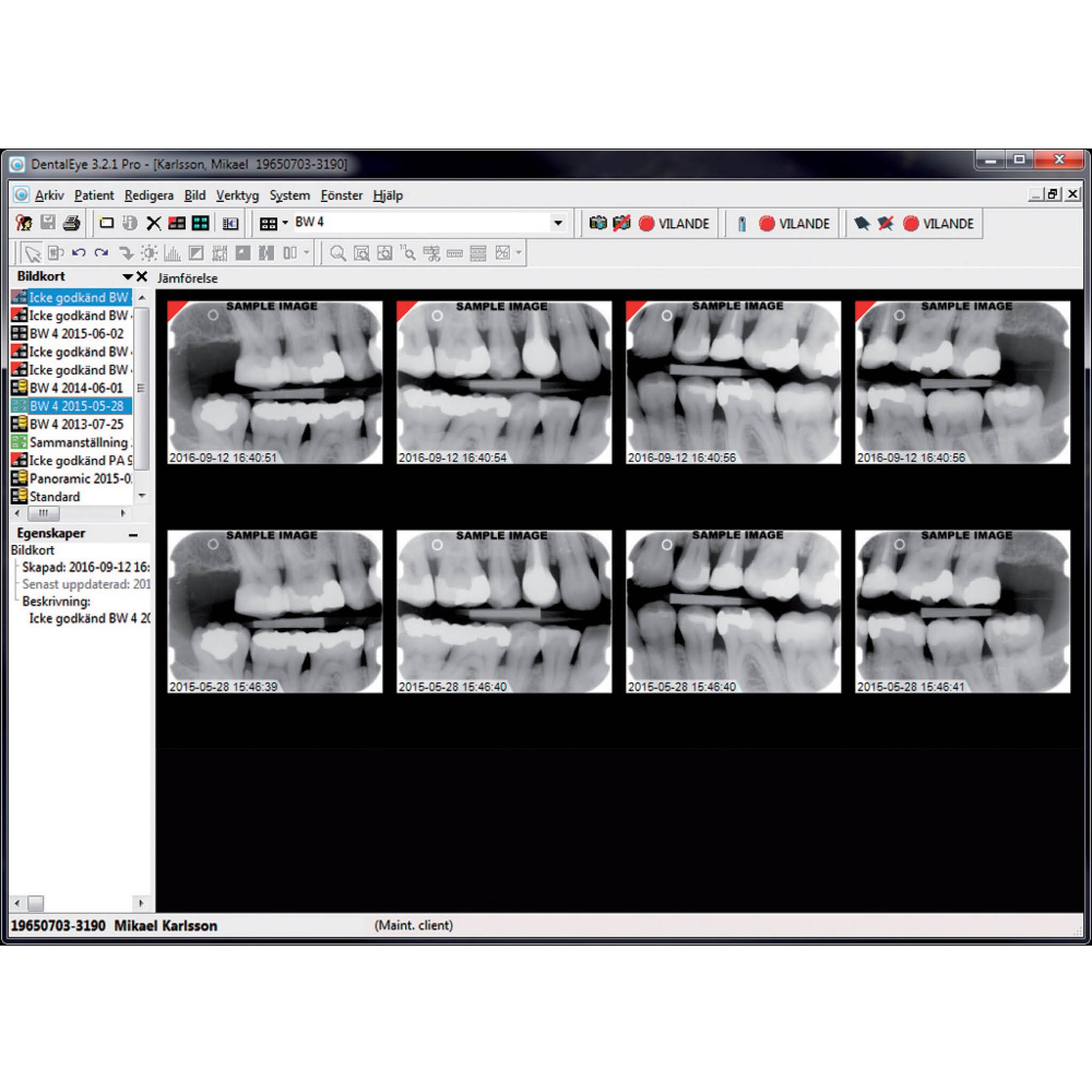 DentalEye Imaging Software
You can now experience a new dimension in open platform software with compatibility, reliability, speed and security. DentalEye is not only a high performance X-ray software, it also allows you to combine your different X-ray sensors, digital OPG's, X-ray scanners, intraoral cameras and digital cameras along with numerous other devices into one software program.

The total integration concept does not end there. It also includes links to practice management packages and other dental software programs. Treat yourself to the freedom of DentalEye.
One software platform for multiple systems

If you work daily with computers, you need programs that are fast, user friendly, compatible and based on an open platform. In the digital X-ray arena, software packages are usually tailored to a particular sensor or manufacturer. The limitations of these isolated software packages are now history with the introduction of DentalEye.
Intuitive interface
DentalEye offers a standard interface allowing you to start the software from practice management programs by simply clicking on the desired icon (i.e., X-ray or Intra Oral camera). This eliminates the need of keeping multiple patient databases for different programs.
User friend installation
DentalEye is fast and easy to install using standard Windows commands, even over networks. The standard license is for one server and up to 4 workstations. Additional work stations can be added at any time by purchasing the optional 10 station license.

Professional Microsoft SQL data structure

DentalEye is based on the professional Microsoft SQL data base. This ensures high performance, reliability and compatibility with Microsoft Windows 98, ME, 2000 and XP Operating Systems. This also guarantees that DentalEye is an open platform and compatible within the Microsoft PC world allowing images and data to be swapped between various applications with ease.

Tagged images can also be sent over the internet via email at any time. One mouse click is enough to start your email program with the tagged images already attached.

Intelligent automatic function

DentalEye has an intelligent 'capture' function, allowing you to take a single shot or a series of images without a mouse click. You can now take a complete collection of shots without operating the software once during the sequence. Intuitive 'save' functions are already structuring your data in the background during the imaging sequence. The images are also rotated automatically to the correct orientation after each exposure.
Benefits:
Open platform

Intuitive interface

Useful manipulation tools

Total integration

Reliable & powerful