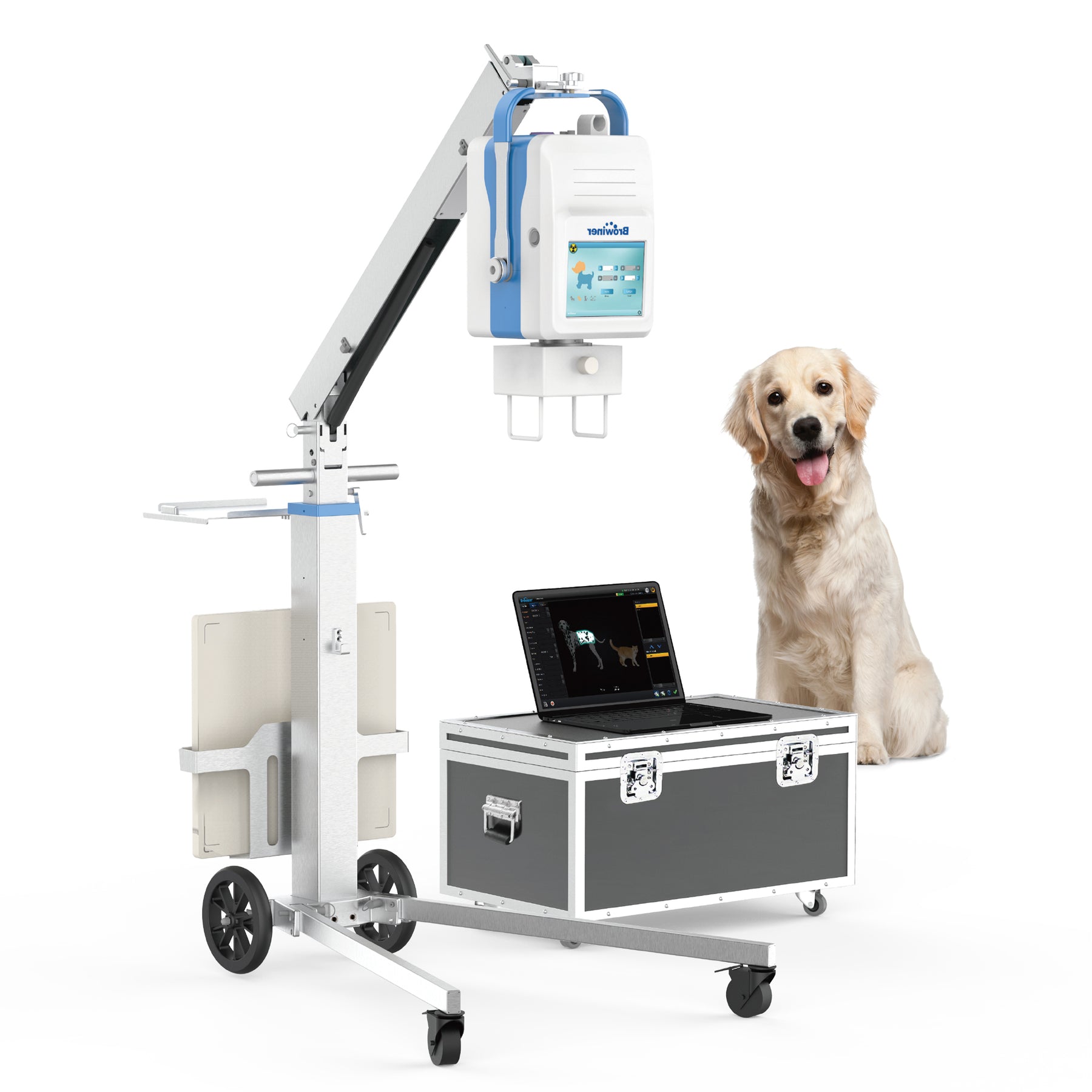 Browiner Beatle Portable Veterinary X-ray
Designed to provide vets with portability combined with ease of imaging through its advanced features and user-friendly interface. Easily portable, maneuverable and lightweight, the Beatle is convenient to carry and use in various clinical settings.
Ultimate portable X-ray system
5.6kW high power generator, meets thick position demand.




Large capacity lithium battery ensures long standby and multiple exposure.




Touch screen interface with APR setting, for ease of operation.




Wireless flat panel detector and computer workstation, for freedom of position.




Integrated suitcase package is easy to transport and carry.